Inside Gaming: Wynn's SEC Investigation, LV Strip Posts 5% Gaming Growth, and More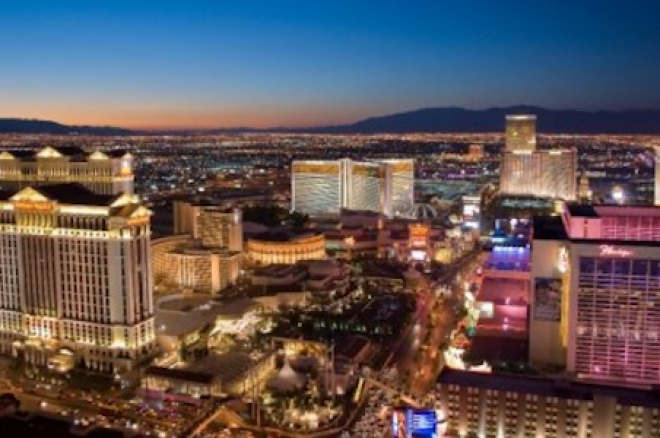 Getting bored waiting for another episode in the Sands' legal drama? Not a problem. Now it's Wynn Resorts' turn to have a very public feud with a company insider that leads to SEC investigation of its business practices in Macau. Good thing Wynn and Sands have 5 percent gaming revenue growth to keep their shareholders happy (well, all of their shareholders but one, in Wynn's case). The Las Vegas Strip's 5.1 percent growth in 2011 was edged out by the global gaming market, which grew by 5.6 percent, according to numbers published last week. And save the date for Revel Casino's soft opening, which has been pushed up to April 2.
Wynn Resorts' Legal Battle with Largest Shareholder Sparks SEC Investigation
Wynn Resorts Ltd. surprised no one on Monday when it revealed that the U.S. Securities and Exchange Commission is investigating its business practices in Macau. The SEC investigation comes after Kazuo Okada, Wynn's largest shareholder and a member of the board of directors, took the company to court to demand the release of financial records related to a $135 million donation to the University of Macau.
Wynn Resorts said in a regulatory filing on Monday that the SEC sent the company a letter "requesting that, in connection with a informal inquiry by the SEC, the company preserve information relating to the donation to the University of Macau," and requesting documents related to other charitable donations and to "the company's casino or concession gaming license or renewal in Macau." The SEC's letter was sent after a Feb. 8 hearing in the lawsuit between Wynn and Okada, who owns close to 20 percent of the company.
Wynn Resorts defended the $135 million donation in the filing, writing, "The pledge was made following an extensive analysis which concluded that the gift was made in accordance with all applicable laws." Wynn Resorts is waiting for Chinese government approval of its plans for a new mega-resort on Macau's Cotai Strip.
The filing also said that the donation to the University of Macau Development Foundation was an 11-year commitment to support the new Asia-Pacific Academy of Economics and Management. Wynn Macau made a $25 million payment in May 2011 and committed to additional annual $10 million in contributions from 2012 to 2022. According to the filing, "The pledge was considered by the boards of directors of both [Wynn Resorts] and Wynn Macau, and approved by 15 of the 16 directors who serve on those boards. The sole dissenting vote was Mr. Kazuo Okada whose stated objection was the length of time over which the donation would occur, not its propriety."
Steve Wynn, CEO of Wynn Resorts, has hinted that Okada's recent disagreement with the company is really about Okada's decision to build a $2 billion resort in Manila, which Wynn Resorts rejected.
Wynn Resorts is the second company to find its Macau operations under SEC investigation after a company insider aired dirty laundry in court. Last February, the SEC opened an investigation into the Las Vegas Sands Corp. after the fired president of Sands China sued Sands Chairman and CEO Sheldon Adelson. The investigation into possible Sands violations of the Foreign Corrupt Practices Act is ongoing. The federal law prohibits U.S. citizens from bribing foreign officials for business concessions.

The Las Vegas Review-Journal has plenty more on the pointed comments and veiled accusations.
Mo' Money, Still Problems for Nevada and Global Gaming Markets
The Las Vegas Strip's 37 casinos grew gaming revenue by 5.1 percent in 2011, making it the second year in a row that the Strip is on the rebound. The Nevada Gaming Control Board announced official numbers for December last week, completing 2011's gaming financials. The Strip's $518.4 million in December gaming revenue brought the year's total to $6.07 billion, up from $5.78 billion in 2010. After drops of more than 9 percent in both 2008 and 2009, gaming revenue on the Strip increased 4.1 percent in 2010. Gaming revenue for the whole state of Nevada increased 2.8 percent to $10.7 billion in 2011.
Michael Lawton, senior research analyst for the state gaming board, said the gains signaled "a broader recovery" in the gaming industry. Laughlin was the only market in Clark County that moved backward, posting a 3.7 percent decrease in gaming revenue. Downtown Las Vegas saw an annual increase of 0.7 percent, and North Las Vegas eked out a gain of 0.2 percent.
Lake Tahoe and Washoe County are wondering what happened to their broader recovery. Washoe County's $745.6 million gaming win in 2011 was the lowest since 1987, and South Shore Lake Tahoe put up the worst numbers since it began keeping records in 1984.
Global gaming revenue slightly beat the Strip's gains, increasing by 5.6 percent to $419 billion in 2011. Bloomberg reported the international numbers published by Global Betting & Gaming Consultants, an Isle of Man-based firm. Continued explosive gaming growth in Asia was tempered by economic contraction in Europe.
Bloomberg and VegasInc.com both cover Nevada's 2011 numbers, or read them for yourself in the Gaming Control Board's release.
Save the Date: Revel to Open in AC in April, Downtown LV Lady Luck Planning 2013 Reopening
Revel Casino, the first new resort to open in Atlantic City in nine years, will make its debut earlier than expected. Revel announced last week that the $2.4 billion mega-casino will open to guests on April 2 and throw a formal grand opening celebration during Memorial Day weekend after an eight-week trial run. A dress rehearsal opening for 5,000 invited guests is scheduled for March 29 and 30. Revel's soft opening was not planned until May 15, but with construction ahead of schedule, developer Revel Entertainment Group LLC decided to open as soon as possible.
The gaming floor will be fully operational by April 2, said the casino's CEO, Kevin DeSanctis. The property's 1,800 hotel rooms, restaurants, pools, nightclubs, and shops will open in stages. "I would expect us to hit our stride around Fourth of July weekend," DeSanctis said. Guests can make reservations beginning on March 5. But don't bother showing up if you want a smoking room. Revel will be Atlantic City's first completely smoke-free casino.
You'll have to flip a few more pages in your date book (OK, click through your Outlook calendar) to pencil in the April 2013 reopening of the gutted downtown Las Vegas Lady Luck hotel-casino. After a total renovation costing more than $100 million, the 650-room property will reopen under the name Downtown Grand.
The Nevada Gaming Control Board recommended approval for partners Seth Matthew Schorr and Jeffrey Fine to lease the hotel and casino. The Nevada Gaming Commission gets the final say on Feb. 23.
The Press of Atlantic City and the Las Vegas Sun have more.

Follow PokerNews on Twitter and like us on Facebook for up-to-the-minute news.