Inside Gaming: HK Closes Sands Investigation, Fertitta Buys a Lot of Steak, and More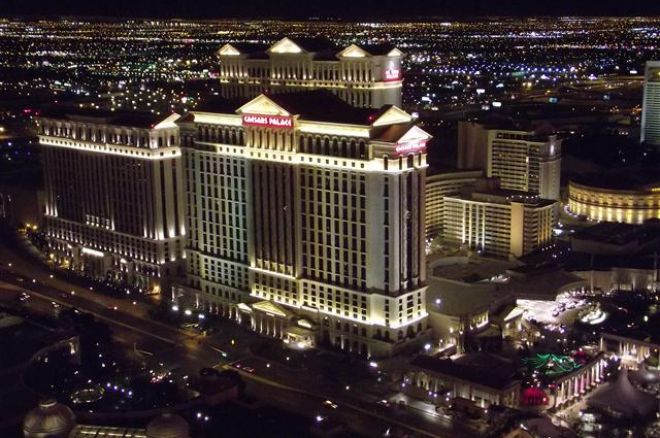 Inside Gaming is full of holiday presents this week. Stuffed in our stocking is a Get-Out-of-Jail-Free card for Sands China, a juicy steak (or 77 restaurants full of them) for the Fertitta family, and a fancy new hotel tower for Caesars.
Sands China Off the Hook with HK Regulators
Hong Kong's Securities and Futures Commission concluded its investigation into the business practices of Sands China Ltd. and said it will not be taking any further action against the company. Sands China, the Asian subsidiary of Las Vegas Sands Corp., is still being investigated by the less efficient U.S. Department of Justice and the U.S. Securities and Exchange Commission. Sands China operates three of the largest hotel-casinos in Macau and is opening the first phase of its massive Cotai Strip development in the spring.
The Hong Kong commission requested documents from the Sands in March at the start of an investigation into alleged violations of securities regulations. The debacle began when former CEO of Sands China, Steven Jacobs, was fired by Sands Corp. Chairman and CEO Sheldon Adelson. Jacobs sued for wrongful termination, and in the process of an ugly family feud, accused Adelson of using "improper leverage" to conduct business in Macau, long understood to be a stronghold of Chinese organized crime and government corruption.
Despite the good news about Hong Kong clearing the company's name, neither Sands Corp. or Sands China stock got a boost from the announcement at the end of last week. Adelson made headlines a few days later for exercising a different kind of leverage over the American political process. He donated $20 million to a political action committee endorsing Republican presidential primary candidate Newt Gingrich.
The Las Vegas Review-Journal as more on Hong Kong's decision.
Fertitta Gaming Family Adds Morton's to Portfolio
Landry's Inc., owned by billionaire Tillman Fertitta, announced on Friday that the company was buying steakhouse chain Morton's Restaurant Group Inc. for $116.6 million. Landry's, whose restaurant brands include the Rainforest Cafe and Bubba Gump Shrimp Co., paid $131.6 million in November for another high-end restaurant chain, McCormick & Schmick's Seafood Restaurants Inc.
Landry's owns Golden Nugget casinos in Downtown Las Vegas and Texas. Fertitta recently bought the Trump Marina Hotel Casino in Atlantic City for $38 million, which he is refurbishing to reopen as another Golden Nugget. Tillman Fertitta's cousins, Frank Fertitta III and Lorenzo Fertitta, hold a majority stake in Station Casinos and are responsible for transforming their Ultimate Fighting Championship company into a household name.
Landry's bought Morton's for $6.90 per share of stock, a 34 percent premium. Tilman Fertitta already owned 5 percent of the company. The deal won't be finalized until February. Morton's owns 77 steakhouses in 64 U.S. cities and six international restaurants.

Bloomberg covers the financials.
Caesars Prepares to Open New "Boutique" Tower
While casinos all over Las Vegas complain about the glut of hotel rooms on the market, Caesars Entertainment Inc. is excitedly promoting the Jan. 2 opening of 668 more. Caesars is set to debut its long-awaited Octavius Tower, a 23-story high-end boutique "hotel within a hotel" attached to the Flamingo Avenue-side of the massive Caesars Palace.
The opulent Octavius Tower boasts its own entrance and lobby, a private valet, better pool access, and large hotel rooms with the latest technology and modern decor. Guests can use a special application on their smart phones to make dinner and spa reservations, call for their car, and ask housekeeping for extra pillows. "Caesars Palace is a large property, and we want guests to enjoy all of it but with a quicker check-in experience, better service and a small hotel feel," said Stephen Thayer, Caesars' director of hotel operations.
They better deliver if they want to keep charging some of the highest prices on the Strip. During the city's busiest weekends, prices are listed as high as $889. Average room rates are around $250 a night, a $70 premium over the 3,300 rooms in Caesars' older towers.
Thayer points out that the price differential "is a nice dinner out," adding, "We've seen a lot of great indicators…Occupancy and room rates are up. Even with things shaky in the market, we felt it was the right time to roll out the rooms. The project has been on mothballs so long, we could have waited a bit longer if we didn't feel that way."
The upgraded tower was originally part of an $860 million renovation project announced in 2007, then scraped when the economy hit the skids. Caesars said they were restarting the Octavius Tower project at the same time they unveiled Project Linq in August.
Read more from the Las Vegas Sun and the Casino City Times.

Follow PokerNews on Twitter for up-to-the-minute news.
*Photo courtesy of Neonparadise.net