Inside Gaming: Japan Reconsiders Casinos, Vegas Revenue Rebounding, and More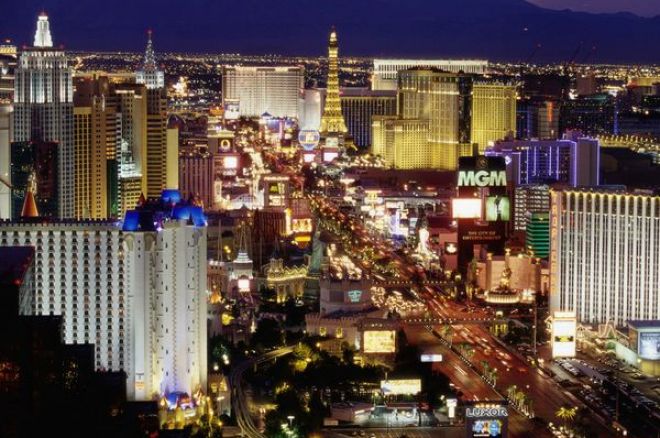 Casinos may be decking their halls, but executives haven't gone home for the holidays, yet. Many casino operators are excited by the prospect of opening a property in Japan, now a possibility thanks to a new bill proposed by 150 Japanese legislators. Las Vegas casinos did well in October, posting double-digit revenue growth after two months of decline. And Majestic Star is celebrating a new start after two years of bankruptcy proceedings.
Japan Debates Casino Legalization
Tokyo's governor, Shintaro Ishihara, and Las Vegas Sands Corp. CEO Sheldon Adelson have been lobbying for years to bring Macau-style casinos to Japan. They couldn't assuage legislators' fears about fueling organized crime, but mounting tsunami-recovery expenses may have finally turned the tide. Last week, a group of 150 Japanese legislators from six political parties said they plan to introduce a bill next month that will allow the construction of casino resorts.
"There's more momentum and greater optimism than there has ever been in the past," said George Tanasijevich, the Sands' representative in Japan.
"It would be an engine for fiscal revival and job creation that wouldn't require raising taxes," said Takeshi Iwaya, one of the legislators behind the bill. The island nation is currently facing a 19 trillion yen ($244 billion) reconstruction effort after devastating March earthquake and tsunami.
A 2009 Osaka University study estimated that Japanese casinos could bring in $44 billion a year. Gambling is already a yearly $322 billion industry in Japan where bicycle, motorboat, motorcycle, and horse racing are big draws. So, too, are pachinko machines, a uniquely Japanese hybrid of slot and pinball machines. Until now, many lawmakers ignored the huge pachinko industry and talked about keeping Japan free of the evils of gambling, which they fear will quickly be exploited by organized crime. Others have pointed to Singapore's success in earning gambling dollars from tourists while discouraging locals from playing.
The world's major casino operators are all hoping for a piece of the action if Japan passes casino legislation. Adelson is confident that the Sands will be first. "We've been lobbying there for years," he said. "There's no doubt that we're the leading candidate." Genting Singapore Plc, MGM Resorts International, Caesars Entertainment Corp., Wynn Resorts Ltd., and Melco Crown Entertainment Ltd. also have their eyes on the Japanese market.
Bloomberg has more.
Las Vegas Leads Nevada to 8.1 Percent October Gaming Growth
After two months of revenue decline, Nevada casinos posted a win in October. State casinos earned $960.7 million in October, an 8.1 percent gain on 2010 monthly revenues, according to the Nevada Gaming Control Board. As usual, Las Vegas properties led the rest of the state in year-over-year growth. Strip casinos showed a 13.3 percent revenue increase, an even more significant sign of recovery considering that 2010's returns were 16.1 percent above October 2009. It's the first time since the economic downturn that the Strip has had double-digit revenue growth for a month in two consecutive years.
Las Vegas is benefiting from a slow national trend of recovery as U.S. tourists start returning to Vegas and spending more at the tables. The number of conventions in the city is also rising. October in particular was a strong month for baccarat spending, driven partly by Chinese Golden Week. MGM Resorts International, which sees the most baccarat action on the strip, gained the most from the 74.3 percent increase in year-over-year baccarat revenue. An Indy car race and a UFC fight at Mandalay Bay also helped fill rooms and tables. Sports betting was down 13.7 percent due to almost $1 million decline in football betting winnings, possibly caused by Kathy Liebert's new interest in football.
The rest of Nevada is not benefiting from the same trends. Laughlin's monthly revenue dropped 2.9 percent from 2010, a small loss compared to the 9.3 percent hit to Washoe County, which includes Reno, Sparks, and North Lake Tahoe. By itself, Reno fell 12.3 percent. Outside of Clark County, only the Boulder Strip saw a significant revenue increase.
Nevada took in $65.4 million in gaming tax revenue for October, an 8.6 percent increase from October 2010. Total gaming tax revenue for the fiscal year through October is still down 2.4 percent.
The Las Vegas Review-Journal and VegasInc.com both have more analysis.
Majestic Star Out of Bankruptcy $500 Million Lighter
Majestic Star Casino LLC has survived bankruptcy organization and come out on the other side after two years with new ownership and $500 million less in debt. The Las Vegas-based company owns properties in Tunica, Mississippi; Black Hawk, Colorado; and Gary, Indiana. A fund managed by Wayzata Investent Partners LLC is the largest stakeholder of the new company, Majestic Holdco LLC.
"We are emerging from Chapter 11 with a strengthened balance sheet and the ability to compete more effectively in our respective markets," said Majestic Star COO Mike Darley.
As part of the bankruptcy settlement, senior secured noteholders received about 52 percent of their loan amounts, and senior noteholders received equity in the company worth about 25 percent of their loans.
Majestic Star, which once owned Fitzgeralds in downtown Las Vegas, was founded in 1993 by Don Barden, who passed away in May.
The Las Vegas Review-Journal has all the details on the legal proceedings.
Follow PokerNews on Twitter for up-to-the-minute news.
*Photo courtesy of Travel.NationalGeographic.com