Inside Gaming: Monster Month for Macau, Moderate Gains for Las Vegas, and More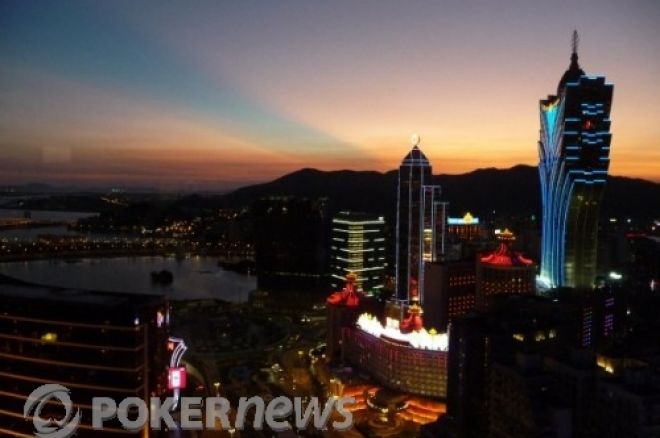 There has been plenty of poker site-related drama to keep business-minded gamers interested, but in case you're bored with the "where's the money?" drama, here are some other stories from around the gaming industry.
Macau Hits $3 Billion Milestone
Macau continues to put up massive revenue numbers month after month. With the opening of a new mega-resort in May, the Asian gaming mecca reached a new high, taking in more than $3 billion in monthly revenue for the first time. Revenue spiked 42 percent over the same month the previous year and bested the special administrative zone's previous monthly record set in April by 19 percent.
In the first five months of 2011, Macau has already booked a 43 percent increase in revenue from the same period in 2010. Some analysts predict that the year-on-year growth will drop off during the summer months, but most still expect a 30 percent increase in yearly revenue. Though there seems to be no end to the money rolling into Macau, the Chinese government could hit the brakes big time with policy changes restricting visitation from the mainland and tightening monetary regulations.
Read what other analysts have to say about Macau's numbers here.
Las Vegas Also Posts Solid May Numbers
For the fourth month of 2011, gaming stocks showed measurable gains. Though the numbers aren't nearly as dramatic as those being recorded in Macau, it's enough to make analysts and investors hopeful. Air traffic in and out of Las Vegas picked up and hotel room rates and occupancy also trended upward.
Las Vegas-based Ameristar Casinos, which does not have overseas properties to boost its stock, still saw an impressive 17 percent jump in daily stock price during the month of May. MGM Resorts International's stock rose nearly 11 percent, partially on the strength of its operations in Macau. Wynn Resorts Ltd., which has two successful properties in Macau, booked a 4 percent increase in daily stock prices. Las Vegas Sands Corp. continues to post impressive returns in Macau and Singapore, but its stock fell 6 percent because of reports of U.S. and Chinese official investigations into company practices.
Get the analysts' take on the data from the Casino City Times.
200 Union Workers Arrested during Palace Station Protest
Nearly 200 demonstrators were arrested last week while protesting what the local Las Vegas Culinary Union claims is poor treatment of Latino workers by Station Casinos LLC. Members and supporters of Culinary Local 226 were arrested for blocking two lanes of traffic at the busy intersection in front of the Palace Station Casino.
Union spokeswoman Yvanna Cancela said that the protest was intended to highlight Station Casinos' "failure to provide wage increases and retirement contributions and higher costs for worker health plans," in addition to the company's treatment of Latino workers.
Station Casinos COO Kevin Kelly refuted the Union's discrimination claims, saying, "The accusations are as phony as they are false as they company has long been heralded as an employer of choice in the gaming industry and throughout Las Vegas and prides itself on treating its 13,000 team members fairly, and with dignity and respect."
The Culinary Union has been working to unionize those 13,000 Station Casinos employees for 15 years without success and launched its most recent campaign against Station management in February. Its first demonstration resulted in the arrest of 22 union members for blocking a Palace Station entrance. Another 100 people were arrested for blocking an entrance at the union's second protest in March. The Las Vegas Police Department said that around 1,500 people were on hand for the most recent protest.
Read more about it the accusations and arrests in the Las Vegas Review-Journal.
Stay up to date by following us on Twitter.