Inside Gaming: IGT Joins Online Poker Game, Sands Hires New Blood, and More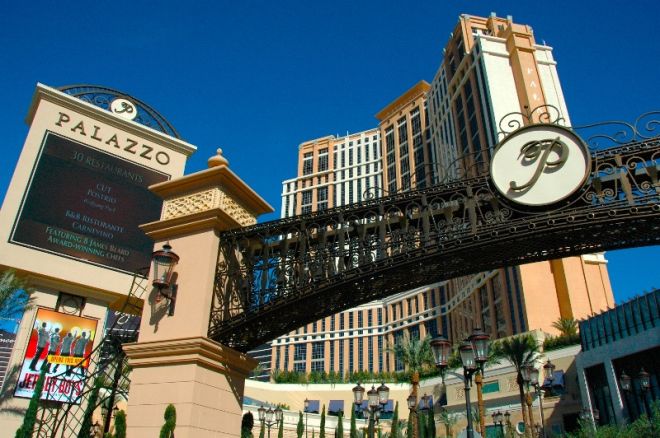 A flurry of spring activity in the gaming sector took place this week. Slot-machine king IGT took its first stab at the online world with the $115 million purchase of the Entraction network. The Las Vegas Sands hired a new executive to revitalize its Las Vegas properties, and several casinos that cater to locals markets announced openings and closings.
IGT Enters Online Market with Entraction Acquisition
International Game Technology (IGT), the Nevada-based slot machine giant, took its first step into the world of online gaming last week. IGT announced the $115 million purchase of Swedish gaming company Entraction Holding AB, estimated to operate the 12th largest Internet poker network. Casino City Times reports that more than four million gamblers are registered on Entraction, which has partnerships with more than 60 operators. Entraction's network also offers casino games, bingo, and sports betting. It generated $56 million in revenue in 2010.
"The addition of Entraction advances IGT's position in legalized interactive gaming markets," said Patti Hart, CEO of IGT. "It strengthens our interactive portfolio by adding poker, bingo, casino and sports betting."
Before last Thursday's announcement, IGT did not own an online poker platform, though for several years it had been quietly discussing whether to buy or build one. Wall Street analysts are framing the timing of IGT's purchase as a vote of confidence that online gaming will soon be regulated in the U.S. "This deal is essentially a bet on the U.S. market opening up," Roth Capital Partners gaming analyst Todd Eilers told Casino City Times. "If it does, this will likely turn out to be a very good deal."
JP Morgan analyst Joe Greff echoed those sentiments, saying "Given the conned evolution of online gaming internationally and the push for legalization in the United States, we believe the acquisition makes sense. It allows IGT to immediately grow its position in the market and get a solid footprint abroad, while also setting it up for potential longer-term gains domestically."
Sands Hires New Head of Venetian and Palazzo
John Caparella, former CEO of Gaylord Hotels, was appointed president of The Venetian Resort-Hotel-Casino and The Palazzo Resort-Hotel-Casino by the Last Vegas Sands Corp. last week. Sands CEO Sheldon Adelson announced the appointment during the company's first-quarter earnings conference call, during which he also discussed the Sands' strong performance in Asia.
Caparella's responsibilities will include overseeing the hotels' combined 7,000 rooms and the Sands Expo and Convention Center. He replaces former president Rob Goldstein, who was promoted in January to president of global gaming operations.
Caparella most recently worked as a principal at Redmont Hospitality. He also served as an executive vice president and CEO of Gaylord Hotels, a senior executive at Planet Hollywood International, and was a long-time employee of ITT Sheraton.
"John is widely known as a knowledgeable hotel executive with years of experience in virtually every aspect of hotel management," Adelson said. "He is aptly suited to head our operations in Las Vegas and will be a tremendous asset to us int he years to come."
Read more about Caparella at VegasInc.com and Casino City Times.
MGM Closes Gold Strike Tower in Jean, Nevada
MGM Resorts International announced on Friday that it will be closing two hotel towers at the Gold Strike Casino in Jean, Nevada. The casino wasn't generating enough business to sustain 800 rooms. MGM is closing the 500-room tower but will continue to operate one with 300 rooms. It is also closing the casino's coffee shop and is turning the steakhouse into a less expensive, casual restaurant. In addition, the Gold Strike will lose about a third of its slot machines and will no longer offer table games during the graveyard shift. The Gold Strike is the only casino left in Jean after MGM tore down Nevada Landing in 2007 to clear a path for a development project that was abandoned during the recession.
MGM said it will help place the 64 laid-off employees elsewhere in the company. Read more at VegasInc.com.
Mohegan Sun and Accord to Partner on Catskills Project
The Mohegan Tribal Gaming Authority and Concord Associates will work together to build a $600 million casino and racetrack resort in the Catskills. The first phase of the development is scheduled to open in spring 2013, according to TheDay.com, a Connecticut news site. The plan includes 75,000 square feet of gaming floor, 258 hotel rooms, and a racetrack five-eighths of a mile long. The plan is touted as a major step in the revitalization of the Catskills.
Lake Las Vegas Casino Set to Reopen This Month
The new operators of Casino MonteLago, the sole gaming property at Lake Las Vegas, told the Nevada Gaming Commission last week that they play to open the casino for business on May 26, pending Commission approval. MonteLago General Manager Marcus Suan told the board, "We will not fail" — a bold declaration considering Lake Las Vegas' rocky history. MonteLago has had three operators since it opened in 2003, came close to closing in 2007, and finally closed its doors last year.
New operator Intrepid Gaming told regulators that Casino MonteLago will be "a lean operation without a lot of overhead." It only has 40,000 square feet of gaming space and will open with no live table games and just 275 slots and electronic table games. That will allow the property to operate with fewer than 100 employees. Intrepid president Jon Berkley said that the demographics of Lake Las Vegas have greatly improved since the 340-room Ravella hotel opened there in February and since more full-time residents are moving into the development.
Read more about the unshuttering in the Las Vegas Review-Journal.
Cincinnati Casino Opening Pushed Back to 2013
The Horseshoe Casino Cincinnati opening has been delayed from late 2012 to sometime in 2013, according to a recent announcement by its backers, Rock Gaming LLC and Caesars Entertainment Inc. They blamed Ohio's regulatory structure for causing delays in financing and construction.
Read more in Cincinnati's Business Courier.
Be sure to follow us on Twitter for up-to-the-minute news.
*Photo courtesy of Luxuo.com