Inside Gaming: Global Headline Roundup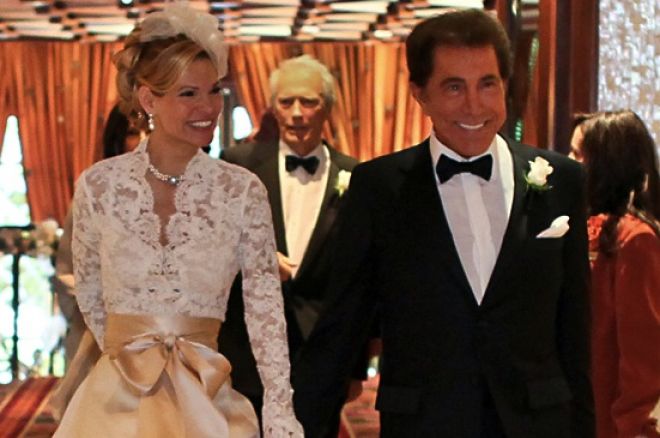 There's plenty going on in the gaming world this week from a royal Vegas wedding to companies selling off properties and more. Here's a quick look at stories from around the gambling world this week.
A Wynn Wedding
Casino mogul Steve Wynn married fiancee Andrea Hissom at the Wynn Las Vegas over the weekend. The intimate ceremony before 500 close friends and family included a visit from Donald Trump and an appearance as best man by Clint Eastwood. This is Wynn's third marriage and second bride. He married his college sweetheart, Elaine Wynn, twice. They divorced for the second time last year.
The AP has more.
Hong Kong Regulators Seek More Info on MGM IPO
Regulatory officials in Hong Kong have requested more information before approving a proposed public stock offering by MGM Resorts International. The Listing Committee of Hong Kong Exchanges & Clearing Ltd. is reviewing MGM's shareholding structure and investigating the degree of control Pansy Ho would have over MGM China under the proposed deal. According to an April 13 agreement, after the IPO, MGM Resorts would own 51 percent of MGM China and Ho would own 29 percent. They each currently control an even 50 percent stake.
"The committee doubts who will be the controlling shareholder," and has "concerns about possible shareholder disputes in the future," reported Hong Kong newspaper Apple Daily.

Read more from analysts at CasinoCityTimes.com.
Shel-ing Out the Big Bucks
Las Vegas Sands Corp. submitted a regulatory filing last week indicating that CEO Sheldon Adelson was paid $11.4 million in 2010. That hefty paycheck is double what he took home in 2009, largely because he earned his first cash bonus in three years. Adelson received a modest $1 million base salary, $1.8 million in stock options, and $5.7 million in a performance-based bonus. He also racked up $2.9 million in perks of being the boss.
Vegas Inc. has more on the 77-year-old billionaire's 2010 take.
iGaming Business and Global Gaming Expo Plan Collaboration
Online gambling media company iGaming Business issued a press release last week announcing a new partnership agreement with Global Gaming Expo (G2E). iGaming previously organized the iGaming Super Show and will team up with G2E to host even bigger events. Nearly 25,000 people attended the first G2E conference, put on by the American Gaming Association (AGA) in Las Vegas in 2010.
AGA CEO Frank Fahrenkopf said, "This partnership between iGaming Business and G2E will provide both Internet and land-based casino operators with the information and insights to gain a better understanding of how this sector will shape the future of our industry." Fahrenkopf will be the keynote speaker at the upcoming iGaming Super Show in Dublin at the end of May.
Casino City Times has the entire press release for your enjoyment.
Eastern European Casino Operator Offloads Romanian Properties
Eastern Europe's only publicly-traded casino company, Olympic Entertainment Group AS, sold all of its Romanian operations to an Israeli company early this week. The Tallin-based Olympic Entertainment Group said that the Romanian subsidiaries were losing money and were not expected to become profitable in the near future. Hard to believe who wouldn't snap up that deal.
Bloomberg has a few more details on the sale.
Boyd Gaming Sells Florida Jai-Alai
Boyd Gaming Corp. announced on Monday that it will sell its Dania Jai-Alai operation for $80 million in cash. Dania Entertainment Center LLC, owned by private investors, will buy the 47-acre pari-mutuel property near Fort Lauderdale. The site includes a poker room, live jai-alai, and facilities to wager on simulcast jai-alai, horse, and dog races.
Boyd CEO Keith Smith said, "The sale of this asset is consisted with our priority of strengthening our balance sheet, and will be immediately accretive to earnings."
Head on over to VegasInc.com for more.
Be sure to follow us on Twitter for up-to-the-minute news.
*Photo courtesy of DailyFiasco.com