Inside Gaming: Power of Social Media, Multi-Entry Tournaments on Full Tilt, and PKR/MMA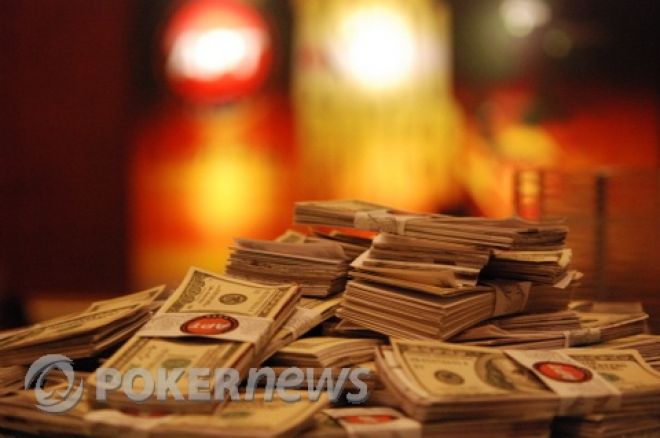 Inside Gaming is dedicated to bringing you all the latest highlights from the gaming industry. This week we'll take a look at the recent casino phenomenon of using social media, such as Facebook and Twitter, in their marketing campaigns, followed by an exploration of Full Tilt Poker's newest innovation, Multi-Entry Tournaments. Finally, we'll conclude with a quick look at the PKR's new deal with The British Association of Mixed Martial Arts.
Casinos Recognize the Power of Facebook and Twitter
The power of social media has not been lost on casino operators in Las Vegas. Social media outlets like Facebook and Twitter are not only reliable sources of news, but they are also being used to advertise, promote brand integration, and generate business. With such a powerful tool at their disposal, casinos are finding new and creative ways to reach consumers.
According to a recent Retrevo.com survey, 56 percent of social media users check Facebook at least once a day, with 12 percent checking the site every couple of hours. Those numbers are hard to ignore, and if it's one thing casinos like, it's numbers.
"We just can't think about how large our network can become. We need to service the customers we do have, that's how you are going to grow your network," said Caesars Entertainment social media director David Koloski.
While Facebook is clearly the most popular social media option, Caesars Entertainment also uses Twitter, LinkedIn, and Foursquare to interact with customers and spread the word on various deals, shows, coupons, and happenings at their properties.
"We have one team consisting of three people to manage our social media for all of our Las Vegas properties," Koloski said. "Our (philosophy) is simple because we don't care what hotel you go to as long as it is one of our properties."
Of course using social media also has its challenges and disadvantages. One such challenge is finding a way to manage a large amount of content from different properties. "We do what we can to manage that content and get it out there," Koloski said. "As an example, we might have a celebrity at a new restaurant and will send it out to grow awareness."
One of the disadvantages of social media is that if something negative happens, it is spread instantaneously, often without the chance to rectify it. For example, if someone has a bad customer service experience, they're likely to voice their frustration via social media, which quickly reaches the outside world. Eric Petersen, manager of social marketing strategy for Caesars Entertainment, gives the example of an incident at the box office at the Flamingo when concert tickets were lost. The incident quickly spread across Twitter and damaged Ceasars' reputation, even though the problem was fixed within a half an hour.
Petersen summed up Ceasars' strategy when he explained: "You need to minimize the amount of customer uproar using Twitter and Facebook."
For more on how social media is being used in the casino industry, check out the Las Vegas Review-Journal.
Full Tilt Introduces Multi-Entry Tournaments
On Tuesday, January 11, 2011, Full Tilt Poker kicked off its first Multi-Entry Tournament, which is a new innovative feature to the site's software. The Multi-Entry Tournaments are the latest feature on Full Tilt Poker, the world's second-largest online poker site, which introduced the world to Rush Poker and Cashout Tournaments, and allows players to buy in to the same tournament up to four times.
What makes this new format unique is that players can use their buy-in options one at a time or simultaneously. If a player opts to buy in multiple times right away, he or she will receive multiple entries that will never be seated with another one of his or her entries. This makes it impossible for someone to use two stacks to collude. If a player eventually has more entries than there are tables left, he or she will be forced to merge stacks. If a player makes a final table with two or more entries remaining, the stacks will be combined into one.
Full Tilt had the foresight to realize that some players would be turned off by the multitabling aspect, so Tilt set it up so players can enter with a single entry. When and if that player busts, he or she can reenter as long as late registration is available. While four buy-ins is currently the limit, Full Tilt officials have said the number could change if the new format proves popular with poker fans.
The inaugural Multi-Entry Tournament mentioned at the start of this story was a $1 buy-in event and had 5,000 entries including Red Pros Ross Boatman, Aaron Bartley, and Michael Craig. "Storm667" was the eventual winner and took down the $990 first-place prize. Multi-Entry Tournaments are running now on Full Tilt and will be a part of February's Full Tilt Online Poker Series (FTOPS).
To learn more on Multi-Entry Tournament tournaments or to play one today, sign up for a Full Tilt Poker account.
PKR Strikes MMA Deal
Poker and mixed martial arts have developed a strong relationship over the past few years. In fact, poker has seen the likes of Michael Buffer, Dan Henderson, and Randy Couture venture into the poker world. Working the other way, MMA entities and events are often sponsored by online poker sites. UB and Full Tilt Poker are just a couple of examples of sites who've struck MMA deals. Now, PKR has decided to follow in their footsteps by signing a deal with Britain's top MMA promoter, The British Association of Mixed Martial Arts (BAMMA).
As part of the deal, the 2011 BAMMA season will feature PKR branding at all fights while BAMMA branding and fighter imagery will be used online at PKR.com. "Mixed Martial Arts is becoming hugely popular and we are very much looking forward to working with them throughout the coming year," said PKR marketing manager Erika Schwartz Poole.
In addition, BAMMA vice president of business development Liam Fisher added: "2011 is a very exciting year for MMA in the UK and to partner with such an innovative and high profile company such as PKR is a true testament as to how much this business has to offer its partners."
[I]Sound interesting? Sign up for a PKR account and check it out.
You have to check out the new Home Games Online from PokerStars - play your regular home game with friends from all over the world.