Inside Gaming: Rush Poker Tested on Mobile Phones, PartyGaming's Q3 Numbers, and More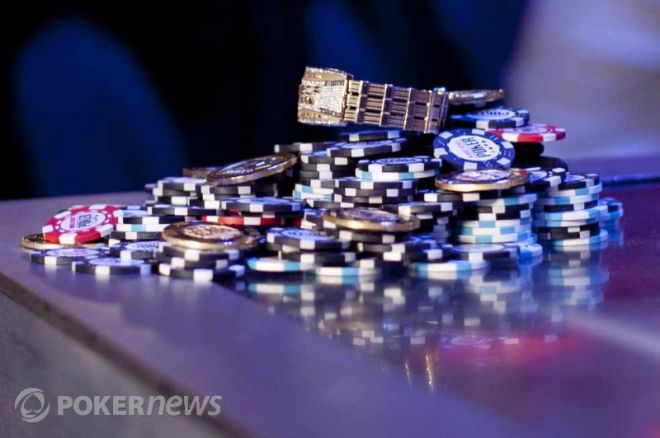 This week, Inside Gaming explores the possibility of Rush Poker on mobile phones, Poker Heaven's acquisition of Stella Poker, and PartyGaming's Quarter 3 numbers.
Rush Could Be on Android Mobile Phones Soon
Testing has begun on a beta version of Rush Poker Mobile by Full Tilt Poker. The program is an Android friendly version of the patented Rush Poker software that would allow it to be used on selected hand-held devices.
The testing is a step in the right direction for poker moving into, what is generally agreed to be, an underexploited market. Currently there are only a handful of online poker options available on mobile devices. Last November, PokerStars purchased Cecure Gaming, a leading mobile software developer, but no word on a forthcoming product.
Earlier this week, Full Tilt sent its Black Card members an e-mail invitation explaining that the new Rush Poker Mobile could be used on devices that utilize Android 2.2 software, which does not include the Apple iPhone. The main reason for overlooking the iPhone, which dominates the mobile market, is the device's lack of flash software, which has proven to be a crucial aspect in the development of Rush Poker.
Although, Rush poker has been a big hit for Full Tilt, some bloggers have questions the decision to bring it to the mobile market. Many suggest Full Tilt should first offer more traditional games as current bandwith limitations fail to accommodate the Rush Poker's fast-paced nature.
If you're in a rush to read more, check out www.insidepokerbusiness.co.uk.
Poker Heaven Buys Stella Poker
Gaming Media Group, the owner of Poker Heaven and the Poker Channel, has acquired poker site and IPN member Stella Poker, which caters for the Croatian and Serbian markets. The site was purchased for an undisclosed sum and joins Igrach.com, a Bulgarian poker affiliate purchased in 2009, as part of GMG's Eastern Europe media empire.
Speaking of Eastern Europe, GMG announced the expansion of their global Poker Channel to Hungary, the Czech Republic and Romania. In addition, the Poker Channel acquired the rights to the popular High Stakes Poker in a three-year deal to broadcast the show across Europe (with the exception of France) and Russia.
"These recent deals show our continued investment in both content and distribution in our TV business, and localised markets and quality staff in our online business," said GMG chief executive Crispin Nieboer. In other GMG news, the firm recruited Colin McCreadie, who spent four years with InterPoker and AdsDotCom, as head of poker.
www.insidepokerbusiness.co.uk has more on the acquisition.
Revenue Rise for PartyGaming
PartyGaming announced a nine percent year-on-year increase in total revenues to €85.3 million for the third quarter of 2010. In addition to operating the popular online poker domain PartyPoker.com, the company also operates FoxyBingo.com, MirrorBingo.com, ThinkBingo.com and CheekyBingo.com. All of these sites combined allowed revenues to grow two percent year-on-year to reach €34.9 million.
Even though revenues increased, the poker portion actually decreased five percent compared to the same period in 2009 to €29.6 million. In comparison, bingo revenue improved by 36 percent from last year to hit €13.1 million while sportsbetting grew 86 percent for the three-month period to reach €5.4 million.
"Total revenues were up by nine percent year-on-year with growth in all products except poker despite the impact of having closed our French casino business at the end of June," said Jim Ryan, Chief Executive Officer for PartyGaming. "Excluding our French casino, total revenues would have been up by twelve percent year-on-year driven by casino growth in other markets, acquisitions and a strong performance in sportsbetting.
"We have been encouraged by the strong start from our nascent French poker network that went live on July 1. A strong performance by PartyPoker.fr in France has been further boosted by the launch of PMU's poker business in France as well as services for AB Groupe and Aviation Club De France," Ryan added.
If revenue interests you, www.igamingbusiness.com has further information.
Stay informed, follow us on Twitter and like us on Facebook.