Inside Gaming: The End of an Era, a New Galaxy, and a $1.5 Billion IPO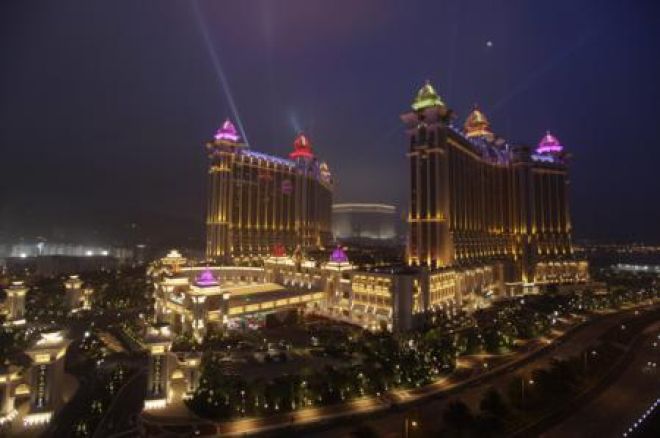 The last few days reflected a decade of changes in the international gaming market. The Sahara, once a Las Vegas icon, closed on Monday after 59 years. While the last of the Rat Pack-era casinos said its goodbyes, another mega-resort opened in gambling's new epicenter, Macau. And MGM is a few years behind the Sands and the Wynn in capitalizing on Macau's success, but with last week's announced initial public offering valued at $1.5 billion, MGM is catching up fast.
The Sahara Takes Its Final Bow
The Sahara, an icon from Las Vegas' Rat Pack-era, closed its doors for good on Monday, leaving another empty spot on the north end of the strip. After 59 years, the Sahara was deemed "no longer economically viable" by SBE Entertainment, which purchased the casino in 2007 for between $300 and $400 million. Long-time customers and employees gathered on Monday morning to toast their favorite Las Vegas location one last time before they were ushered out and doors were padlocked at 2 p.m.
SBE CEO Sam Nazarian was among those at the farewell. He has maintained that the closure isn't the end of the road for the property but hasn't been forthcoming about what is next. He posted a note written on hotel stationery on the front doors, reading, "Be back soon! Thank you for 59 years."
Nazarian described the Sahara's last day like an Irish wake. "It's almost been like someone who passed away and the friends come back to share stories," he said. "We thanked the employees for holding the property together for as long as they did. It's now time to start a new journey."
Casino City Times covers the Sahara's last day, and the Las Vegas Sun has a retrospective on the Sahara's rich history that includes a slide show of photos from the casino's heyday.
New Galaxy Resort Opens in Macau's Cotai Strip after Two-Year Delay
While an era was ending in Las Vegas, a new mega-resort was enjoying its first day in Macau. Galaxy Entertainment Group Ltd. opened the Galaxy Macau Resort, its much-anticipated $1.9 billion casino-resort on Macau's Cotai Strip on Sunday. The resort, which includes 2,200 hotel rooms, 450 gaming tables, and more than 50 places to eat, is the only casino licensed to open in Macau this year. The opening was delayed two years by the financial crisis and is now timed to take advantage of Galaxy's recent momentum. Galaxy also owns Macau's upscale Starworld Casino, several gaming properties in Singapore, and luxury hotels in Japan.
Run by Hong Kong billionaire Lui Che Woo, Galaxy Entertainment nearly quadrupled its market value in the past year. Analysts say that the new Cotai Strip property, which is geared toward middle class gamblers, should help the company reduce its dependence on super high rollers and further increase its value.
Get more about the opening and Galaxy's forecast from Bloomberg, and check out this video to see the new property.
MGM IPO, Set for June, Valued at $1.5 Billion
It's been nearly 18 months since MGM Resorts International began publicly discussing offering MGM China Holdings on the Hong Kong Stock Exchange. Back then, the initial public offering was slated to earn MGM somewhere between $300 and $500 million. Now, as MGM formally announced that the IPO is set for early June, analysts have valued it around $1.5 billion. Waiting to take MGM China public until after the recent explosion in Macanese gaming could pay off big time for the MGM and for potential investors. MGM Grand Macau took in an operating income of $126 million in the first quarter of 2011, a 158 percent jump from the same period in 2010.
MGM Resorts owns 50 percent of the MGM Grand Macau, splitting operations with Pansy Ho. Her stake in the property will be reduced to 29 percent after the offering, while MGM will finish the deal with a 51 percent stake. The remaining 20 percent will be sold to the public as 760 million shares. Ho will also invest $300 million in MGM Resorts International.
By comparison, Las Vegas Sands Corp. raised $2.5 billion when it offered shares on the Hong Kong Stock Exchange in 2009. Wynn Resorts Ltd. went public the same year, earning $1.63 billion.

Learn more about the MGM IPO at CasinoCityTimes.com, VegasInc.com, and Bloomberg.
Be sure to follow us on Twitter for up-to-the-minute news.

*Photo courtesy of SaudNewsToday.com