Inside Gaming: Man Sues for $500K in Gambling Losses, Saratoga Council Opposes Expansion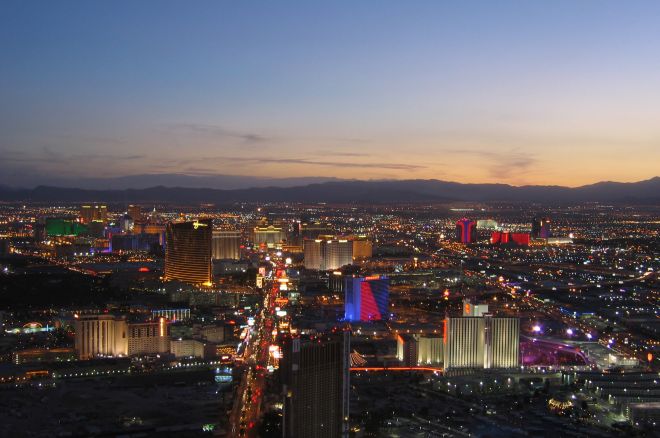 In this week's edition of Inside Gaming, a bettor sues after losing, Saratoga's City Council opposes casino gambling, Borgata and Revel receive fines, and Boyd Gaming increases revenues.
Gambler Sues After Losing $500,000
Before Super Bowl weekend, Mark A. Johnston lost $500,000 of credit at the Downtown Grand Las Vegas Hotel & Casino playing blackjack and pai gow. Now, he is claiming he shouldn't have to play because employees served him too much alcohol and he suffered a blackout.
"Just picture a drunk walking down the street and he's drunk, and someone pickpockets and takes his money from him. That's how I characterize it," Johnston told CNN. "I feel like it's the days of old Vegas, the way they've been extorting me with letters and attorneys."
The casino declined to comment on the lawsuit, said spokeswoman Nicole Neal.
Johnston, a former owner of a Los Angeles car dealership, admits that he's lost large sums of money in the past, but this isn't about the money. It's a bigger issue.
"I am not a sore loser. I've lost half a million. I've lost $800,000. I've lost a lot of money. This has nothing to do with that," Johnston contests. "This is about you almost killing me. What if I had gone to bed that night, with all those drinks in me, and I threw up on myself and I choked and died?"
Johnston admits that he had as many as 20 drinks over 17 hours, on top of the 10 he consumed prior to entering the casino.
"I had some drinks at the airport, on the plane," he said.
According to the lawsuit, "Mr. Johnston, an experienced gambler, was dropping chips on the floor, confusing chip colors, and slurring his speech badly, and he was unable to read his cards or set his hands properly."
The lawsuit seeks to nullify the $500,000 loss along with compensatory and punitive damages.
Saratoga Council Opposes Casino Gambling
On Tuesday, the Saratoga Springs City Council unanimously approved a resolution opposing the expansion of casino gambling.
The five-member council doesn't support the Upstate New York Gaming Economic Development Act, which passed a statewide referendum last November. A majority of the voters in Saratoga County and Saratoga Springs voted against the referendum.
The Saratoga Casino & Raceway harness track remains a front-runner for landing a full-scale, Las Vegas-style property, despite the council's vote.
"The local support issue is not over," said Rita Cox, senior vice president at the racino. "We actually feel very good that once the RFA is out and we put together a bid, we can start working with the community and develop partnerships."
Cox added that Saratoga is moving forward with expansion plans. Last week, they submitted plans to the New York State Gaming Commission for a $30 million expansion, which would include a hotel, 24,000-square-foot event center, and more.
The NYGC's Resort Facility Location Board will begin evaluating casino applications in August, giving Saratoga some time to garner local support. Right now, there is certainly a lot of work to be done.
The Wall Street Journal and Times Union have more.
Boyd Gaming Reports Successful Fourth Quarter
During the fourth and final quarter of 2013, Boyd Gaming reported $681.5 in gaming revenue – a 9.1 percent increase from 2012. Adjusted earnings before interest, taxes, depreciation and amortization (EBITDA) increased to $131.5 million from $100.2 million during the previous year.
For the year, Boyd Gaming raked in a full-year revenue of $2.9 billion, an increase of 16.6 percent from the $2.5 billion earned in 2012.
"We made great progress executing on our strategic plan in 2013, despite some external headwinds that we faced over the course of the year," said Keith Smith, president and CEO of Boyd Gaming. "Looking ahead, we are taking the right steps to drive efficiencies, grow EBITDA and margins, and maximize long-term shareholder value. We are well positioned to capitalize on future growth in online gaming across the country. And we continue to pursue opportunities to further expand our pipeline of growth projects."
According to the Las Vegas Review-Journal, Boyd Gaming has showed interest in Japan.
"We're always looking for ways to grow the business," Smith said. "We're investigating…to see if it's a good fit for us. ... It's very early in the process and the opportunity is in the exploratory phase."
For more, head to iGaming Business.
Borgata, Revel fined for Smoking and Underage Gambling and Drinking
On Tuesday, the New Jersey Division of Gaming Enforcement levied $26,500 worth of fines against Borgata Hotel Casino & Spa and Revel Casino Hotel. Borgata's fines were for underage gambling and drinking, while Revel's fine was a bit stranger.
The casino was fined $2,500 for not notifying the DGE that there would be a marriage proposal broadcast on the premises. On March 16, 2013, a patron requested that the property broadcast audio and video of a proposal over monitors in a gambling area on the property.
Casinos in New Jersey are required to notify the DGE at least five days in advance of any photography on the casino floor. Eleven days later, a television show was filmed at Revel, and again the casino failed to alert the authorities.
Borgata was fined a total of $24,000 for three separate violations, including allowing a 19-year-old to gamble on Aug. 28, 2013. According to the DGE, security approached the underage man twice, and both times they allowed him to stay when he said he had lost his wallet.
Hours later, the man was arrested by State Police who were doing a sweep for underage gamblers.
Borgata was also fined for two separate occasions where 19-year-old patrons were served alcoholic beverages on the casino floor.
Both Revel and Borgata declined to comment.
NJ.com has more
Photo courtesy of SXC.hu.
Get all the latest PokerNews updates on your social media outlets. Follow us on Twitter and find us on both Facebook and Google+!