Poker Night in America to Debut New LIVE TV Show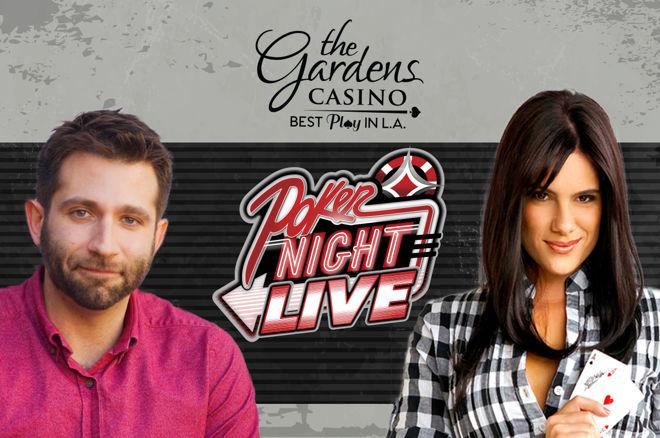 The hit TV series Poker Night in America (PNIA), produced by Rush Street Productions, is excited to announce the launch of a new LIVE "celebrity" version of its TV series. Poker Night LIVE will air on CBS Sports Network, starting this spring on March 20, 2018. In response to the popularity of its live poker events streaming on Twitch®, Rush Street Productions wanted to bring that same exhilarating experience to traditional TV, welcoming a larger audience, many of whom don't use internet streaming platforms.
"Anything can happen on live TV and probably will with a table filled with celebrities!"
"We've been re-imagining TV poker for the past four years, making it more fan friendly with famous faces and a fun atmosphere," said Todd Anderson, President of Rush Street Productions. "This is the latest exciting step as we continue to revolutionize how fans can watch poker. Anything can happen on live TV and probably will with a table filled with celebrities! The viewers will be able to see and hear everything that's happening, just as if they are another player sitting at the table."
Poker Night LIVE will debut at 10pm Eastern, 7pm Pacific on CBS Sports Network starting March 20th and will air every Tuesday for 13 weeks. The live show will be a more celebrity-centric version of the popular PNIA cash game, only with lower stakes so the stars can just have fun and let loose, with no worry about making mistakes.
The show will be shot at the newly renovated Gardens Casino, located just south of Hollywood, CA. With the ability to spread over 300 gaming tables, the Gardens Casino is one of the largest card rooms in the world. Within its 200,000 square feet of space, the Gardens Casino offers multiple poker and California table games, daily tournaments, cross-cultural dining, and the ultimate nightlife experience making the Gardens Casino a massive entertainment stop in Southern California! While the Gardens Casino is known for its card games, many special events are held to provide patrons of all backgrounds the ultimate entertainment experience and the "best play" in L.A and Orange Counties.
Fourteen-time WSOP bracelet winner Phil Hellmuth has signed on for the first show. Other celebrities appearing will soon be announced.
"This will be unlike any poker show currently on TV," said Anderson. "Poker Night LIVE will be more like a Hollywood home game brought directly into viewers homes with lots of interesting guests, lots of laughs and lots of live action."
Poker Night LIVE will also be trying something completely new, as host Joe Stapleton will leave the announcing booth to take a seat at the TV table.
"Stapes is a huge talent, and a blast to play poker with! With his comedic skills and vast experience at calling some of the most iconic poker hands of all time – we can't wait to watch him mix it up with Celebs on Live TV," explained Poker Night LIVE's recently named Executive Producer Jonnie Kedj, known for his work on other shows including Celebrity Poker Showdown, the World Poker Tour®, and the PokerStars® Big Game.
Accompanying the television show, a live stream of celebrity, pro, and themed games will run throughout the week. With TV personality and poker record-breaker Tiffany Michelle at the helm as Host and Creative Director, the live stream promises to entertain and educate viewers, bridging the gap between Hollywood home games and casino tournament and cash games.
"This will be unlike any poker show currently on TV."
Known for her television background, as an on-camera host and actress, Tiffany Michelle has appeared on The Amazing Race, Food Network's Worst Cooks, and the Emmy winning soap series DeVanity. She got her start in poker playing the kind of celebrity home games she plans to feature on the weekly live stream. In 2008 she broke records at the World Series of Poker when she was the Last Woman Standing in the Main Event and finished 17th out of 6,844 players. She was later named one of the Top 10 Most Fascinating People in Poker, and for multiple years landed on Maxim's Top 20 Hottest Celebrity Poker Players list. With her poker resume, Hollywood roots and entertainment experience, Tiffany Michelle is an obvious choice to host the live stream of Poker Night Live!
Poker Night LIVE will be an addition to the successful PNIA series that has been airing on CBS Sports since June 2014 and has just been renewed for yet another season.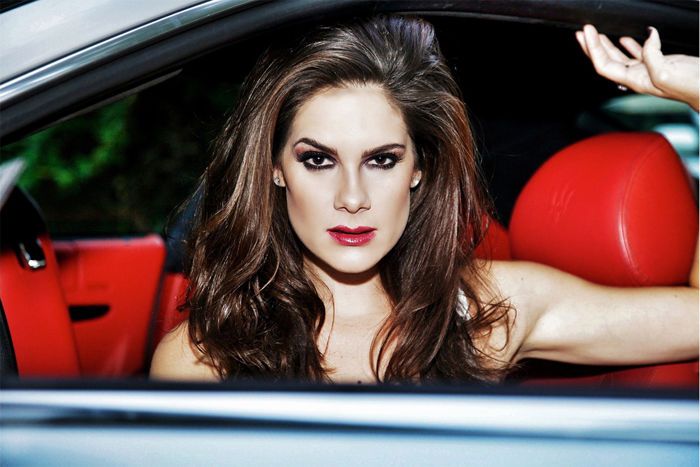 Sponsor generated content by The Garden Casino.