David Lappin Shines on Day 1 of Cash Game Festival Bratislava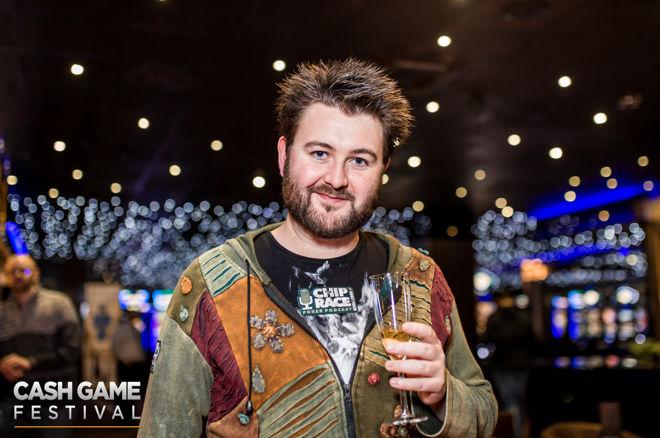 The 2018 Cash Game Festival Bratislava at Banco Casino Bratislava was off to a great start with a fantastic and fun day both on and away from the poker felt.
The festival began in the late afternoon with a toast as the players enjoyed some early champagne to help break into the spirit. Shortly after, the first televised feature table, commentated by the British duo of Henry Kilbane and George Sandford, began with players battling it out in €1/€2 no-limit hold'em.
Unibet Poker Ambassador and the co-host of The Chip Race podcast David Lappin, well-known for his prowess in tournaments and sit-and-go's, showed he isn't a one-trick pony by winning €651 or 325.5 big blinds. This was the most profit at the table and in terms of big blinds was the most profit at either of the two feature tables.
Lappin's big day was catapulted by a hand where he was able to win a four-digit pot with aces against kings with stacks in the middle before the flop. Lappin shared some of his insight into the hand in a live video on Facebook below.
Italy's Luca Sebastiani was the star of the show at the second €2/€5 no-limit hold'em feature table by winning a table high of €1,688 or 317.6 big blinds. While Lappin did win slightly more big blinds than Sebastiani, the Italian does get the honors of winning the most cash at either feature table during the opening day of the festival.
As will be the case every day during the festival, live streaming is scheduled at lower stakes at 6:00 p.m. and higher stakes at 9:00 p.m. local time. You can watch all the action on the Cash Game Festival Twitch channel and under the Live Stream tab in our coverage.