Relander Lands Himself a Big Win on Day 2 of the Cash Game Festival Tallinn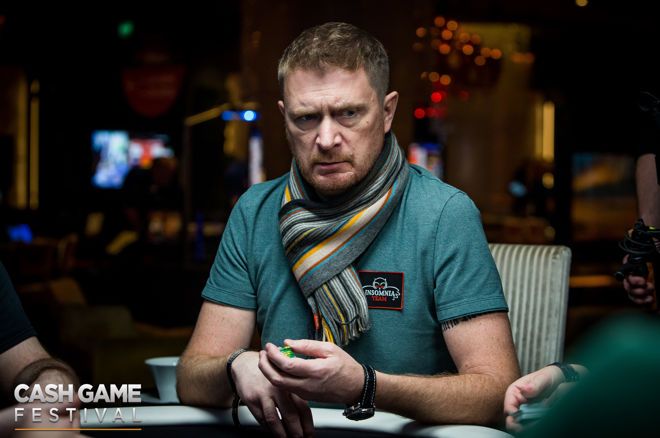 Day 2 of the Cash Game Festival Tallinn at Olympic Park Casino was a huge success.
The day began, for those with the hospitality package, with a surprise. The players were told to meet up for bowling and drinks in the early afternoon. The drinks part held true as the day for this group of players did start off in a pub. However, instead of bowling, it turned into poling as they were treated to a couple of hours at a pole dance training center to learn some moves and get some exercise.
The action at the tables was also steaming hot on the tables, and the two feature tables were no exception.
The first table was a low-stakes €1/€1 affair featuring Estonian players belonging to a variety of poker clubs including Wismari, Cash Game Pokkeriklubi, and Nemesis poker clubs.
However, it was Cash Game Festival veteran Rikard Relander representing the Insomnia poker club that did the most damage on that table after booking a win of 756 big blinds.
The game at the feature table changed to €2/€2 pot-limit Omaha for the later game.
Ukraine's Anton Dzehelali, who won a package at the last Cash Game Festival in Bratislava, wasn't initially in the line-up. But when his name came up on the waiting list, he made the most of it and won the most money at that table with a profit of €359 or 179.5 big blinds.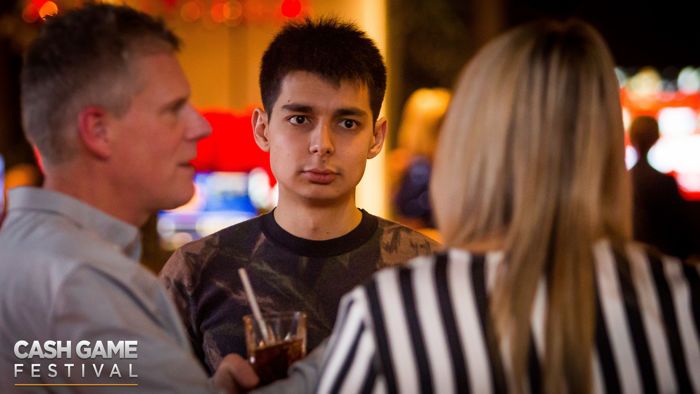 Although Relander did land himself a big win, he's not currently in contention for the feature table trophy that's awarded to the player that wins the most big blinds at any of the ten official televised feature tables. This honor currently belongs to Rain Jogioja.
Friday is expected to be even bigger with crowds coming in for the weekend action. Stay tuned to PokerNews as we bring you all the highlights from the Cash Game Festival Tallinn.