Relander and Tool Dominate Day 2 of the Cash Game Festival Tallinn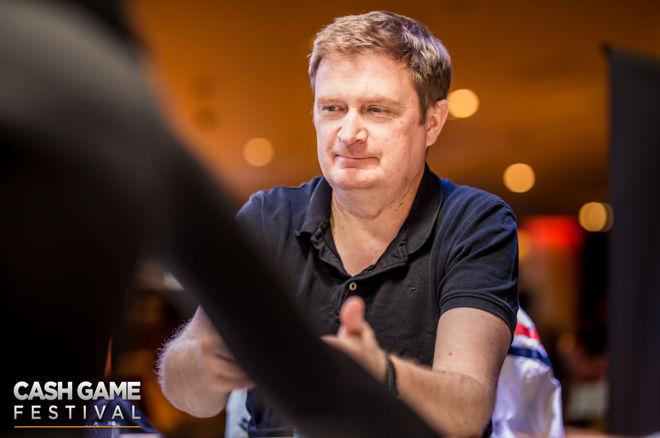 Momentum at the Cash Game Festival Tallinn at Olympic Park Casino grew from day to day with Day 2 being a resounding success.
The day began, for those with the hospitality package, with an indoor beach volleyball competition followed by some relaxation in the sauna. For others, the day began enjoying the delights of the Estonian capital and early sessions in the casino's poker room.
The action peaked at eight tables with most of them still running as of midnight. This included action at stakes low and high in no-limit hold'em, pot-limit Omaha, and Sviten Special.
As is always the case at the Cash Game Festival, there were two televised feature tables. What made Day 2 a bit different is that many former Cash Game Festival trophy winners were competing during both sessions.
The trophy will be awarded to the player that wins the most big blinds out of any of the ten feature tables during the festival. For the first time, 32Red is sponsoring the trophy and the winner will also walk away with a full Cash Game Festival package to the tour's next stop at Platinum Casino in Sunny Beach, Bulgaria on Aug. 8-12 valued at €1,500.
Despite the many prior winners competing, none of them were able to be the big winner today. Heiti Riisberg, who won the trophy in Tallinn in November and Cash Game Festival Co-Founder Martin "Franke" von Zweigbergk who won the trophy a few weeks ago in Bratislava, were battling it out with others at an action-packed €2/€2 no-limit hold'em feature table for the early game.
However, it was Rikard Relander that stole the show at that table after booking a healthy profit of €1,508. The 754 big blinds he won is currently in the lead, making him the man to beat for those chasing the trophy.
The stakes moved up to €5/€10 and the game changed to pot-limit Omaha for the later feature table. Riisberg was back in action again joined by Jon Kyte, who won the trophy in London in September and Kevin Malone who won the trophy in October.
While all three players were hungry for a big win, it was Steven Tool who rose to the occasion and booked a solid profit of €4,892 or 489.2 big blinds.
There is still plenty of action yet to come with three more full days and nights of action. Stay tuned at PokerNews as we bring you the action from start to finish at the 2018 Cash Game Festival Tallinn.