[Removed:155] Leads Final Nine of the 2018 Unibet Open Malta Main Event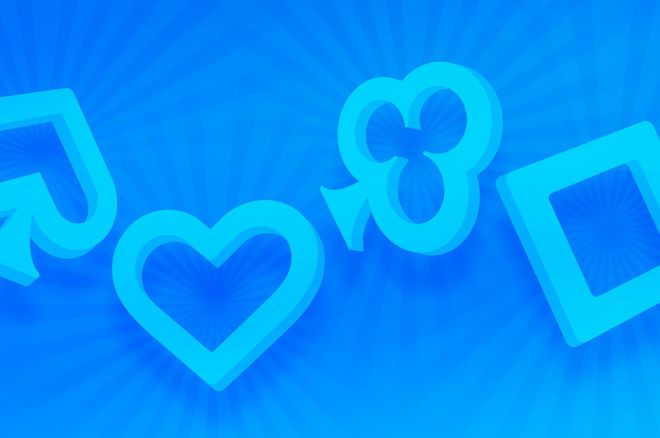 On Day 2 of the 2018 Unibet Open Malta €1,100 Main Event, it took 9.5 level to whittle a field from 82 down to the final nine. Each of them has already locked up €5,750 for their accomplishment, but all eyes are set on the first-place prize of €60,090 and the coveted moniker of Unibet Open champion that awaits the winner on Sunday, May 20 in the InterContinental Casino in St. Julians.
Chipleader is [Removed:155], who will start the final day with 2,043,000 in chips. Brand was in a commanding position throughout the day, using his big stack to his advantage and wielding it like a sledgehammer. In the final stages of the day, Brand solidified his lead with an amazing king-high hero call that proved pivotal towards his end of day chip lead.
Brand is joined on the final table by Julien Stropoli (1,648,000), Henri Piironen (1,070,000), Kristof Segers (993,000), Jan Eckert (638,000), Day 1b chipleader Daniel Jacobsen (586,000), Roberto Morra (557,000), Ilkka Heikkila (335,000), and Nicolas Ludwicki (304,000).
2018 Unibet Open Malta Main Event Final Table Seating & Chip Counts
| Seat | Player | Country | Chip Count | Big Blinds |
| --- | --- | --- | --- | --- |
| 1 | [Removed:155] | Netherlands | 2,043,000 | 102 |
| 2 | Roberto Morra | Italy | 557,000 | 28 |
| 3 | Julien Stropoli | France | 1,648,000 | 82 |
| 4 | Daniel Jacobsen | Denmark | 586,000 | 29 |
| 5 | Jan Eckert | Germany | 638,000 | 32 |
| 6 | Nicolas Ludwicki | France | 304,000 | 15 |
| 7 | Henri Piironen | Finland | 1,070,000 | 54 |
| 8 | Kristof Segers | Belgium | 993,000 | 50 |
| 9 | Ilkka Heikkila | Finland | 335,000 | 17 |
Day 2 Action
The day started off with 82 out of 273 entries with a clear first goal in mind: making the money. With 39 spots paid, not everyone would receive a cash prize of at least €1,920. For Phil Schonebaum, Romain Nardin, Erwann Pecheux, Johan Guilbert, Toby Locky, and Day 1a chip leader Charly Grenet, an empty-handed faith awaited. George McDonald ended up as the bubble boy after losing pocket jacks against ace-king when an ace hit the turn. As a consolation prize, McDonald received a bottle of champagne from Unibet to ease the pain of missing out on the money.
The Unibet squad was represented by six players on Day 2, but only Fredrik "DBergie" Bergmann and Ian Simpson were able to make the money. For Simpson, a blind battle with ace-queen against pocket fours didn't end up in his favor, and he finished in 31st place (€2,150). Bergmann claimed the honor of best Unibet representative with a 17th place (€3,380). Down to seven big blinds, Bergmann moved all in from the button with king-trey and got looked up by ace-trey and didn't improve.
Kevin "Papaplatte" Teller was the sole Unibet Esports survivor on Day 2, but he just missed out on the money when he reshoved pocket fives into the pocket kings of Jan Eckert. Dara O'Kearney, Quentin Lecomte, and Rauno Tahvonen were the other Unibet players on Day 2 that failed to make the money.
Once in the money, Jack Sinclair, the most accomplished player in the field left at that point, had to bow out in 22nd place (€2,690). Sinclair lost his stack in two big hands; one with jack-ten against ace-six, and one with ace-ten versus ace-queen.
Other notables that cashed but didn't make the final table include [Removed:158] (39th - €1,920), Toni Ojala (30th - €2,150) and Mats Karlsson (19th - €3,010).
At the final two tables, the big stacks turned up the heat, and Brand, as well as Stropoli, went on a raising spree at their respective tables. Brand also showed his prowess at the feature table with an amazing hero call that commentator David Lappin described as the best hand of the tournament. Holding king-deuce, Brand raised on the button, and Roberto Motta defended his big blind with queen-eight. The jack-nine-trey flop went check-check, then Brand called a bet when the nine came on the turn and a sizable bet on a seven river with the best hand. Due to the hand, Brand moved up to the two million mark and the chip lead at the end.
While Stropoli ended up as one of the big stacks, he avoided a setup that would've cost him most of his stack with 23 players left. Holding ace-king, Stropoli was all in against a short-stacked Kevin Possemiers, while Jenny Israel folded pocket queens preflop. Both a queen and ace flopped, and Stropoli would have had to part much of his chips to Israel. Instead, the Frenchman soared to new heights and never looked back after that.
Meanwhile, Israel received the most brutal beat of her poker career shortly after when she did play pocket queens all the way. Her opponent Erik Nordahl got it in with pocket tens on the turn, only for a ten to come on the river to end Israel's run in brutal fashion.
Just missing out on the final table were Brand's fellow Dutchmen Ronald Haverkamp (10th) and Luigi Knoppers (11th), as well as Scotland's Jamie Munro (12th), Maltese resident Manuel Zapf (13th), and Sweden's Daniel Aaberg (14th). Mats Karlsson, who retired to Malta years ago and had great poker success in the past, ended up in 19th place after Eckart took his stack with a turned wheel against a one-pair hand.
Cards for the final table will be back in the air at approximately 12 p.m. local time on Sunday, May 20, with 29:17 left in level 20. Blinds will be 10,000/20,000 with a running ante of 3,000. The stream will start at 12:30 p.m. with hole cards face-up. PokerNews will be on the floor until the winner of the 2018 Unibet Open Malta Main Event has been crowned.
A former professional poker player with a background in sports marketing and journalism. Yori has been a part of PokerNews since 2016 and manages the content team.