Poker Alliance President Discusses Organization's Revival and Goals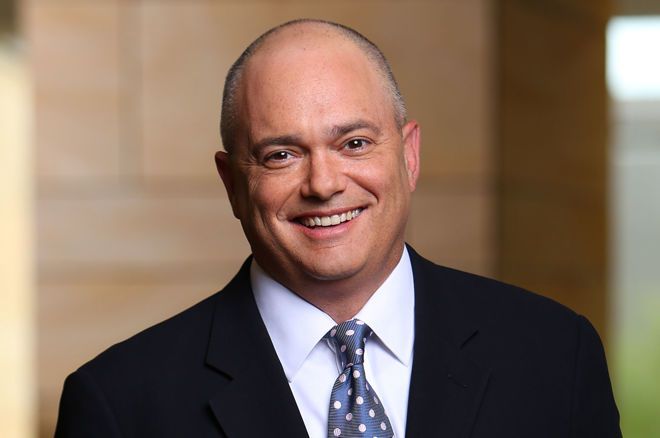 The Poker Alliance announced on Wednesday that the organization has been revived with funding from Poker Central, which offers poker news, and live events via its PokerGO app. The organization hopes to advance poker on behalf of the poker playing community in the U.S. and around the world.
The original organization was known as the Poker Player Alliance and formed in 2005 to lobby in Washington against restrictions against poker such as the Unlawful Internet Gaming Enforcement Act. The group had been on a bit of a hiatus after seeing donations dry up in recent years. However, Poker Central has rescued the alliance and revived and rebranded it as the Poker Alliance.
The group announced on Wednesday that it will form an advisory board in the future with the involvement of former alliance presidents Rich Muny and John Pappas. The group also announced that Mark Brenner will serve as the new president of the group and work out of its office in Washington.
PokerNews spoke with Brenner about the organization and its plans in the coming months and years.
Can you tell me a little about your background and your work as a lobbyist?
My most previous work was with Apollo Education Group. We were one of the leading online and on-ground higher education organizations in the United States. We were the parent company of the University of Phoenix. So we lobbied in nearly all 50 states as well as at the federal level. And I was in charge of all government relations, public relations, and communications.
I think there's a great opportunity to help create a safe and secure environment across the United States for poker players, both online and on-ground.
Are you a poker player yourself? Also, what about this job interested you?
I am a player. I've played on a number of occasions in Las Vegas and elsewhere. But what interested me most is that I think there's a great opportunity to help create a safe and secure environment across the United States for poker players, both online and on-ground.
So we look forward to helping states understand not just Internet gaming or sports gambling, but also that poker is an important game of skill that folks should have the opportunity to play where and when they choose, in a safe, secure, and well-regulated environment.
What brought about the revival of the organization?
We've been working with the folks at PokerGO/Poker Central to see if we could try and bring the Poker Players Alliance through a new branding as the Poker Alliance to more people around the country. I think the recent Supreme Court decision has created a great amount of interest in this area for a number of states. We just want to make sure we're protecting the rights of poker players across the country.
What are some goals in the near future?
We know as many as 37 states over the next several years are considering how to properly regulate sports gaming, online poker, and iGaming. We look forward to working with each and every one of them to make sure the voices of poker players are heard as part of this discussion.
What are some of the skills you personally bring to the organization?
I've been a passionate advocate for hundreds and thousands of students and graduates at the University of Phoenix. I certainly understand the combination of state regulations and oversight that are necessary to create great consumer protections and also create great access.
"As many as 37 states over the next several years are considering how to properly regulate sports gaming, online poker, and iGaming."
So for me; I've had the opportunity to work with legislators and elected officials all over the world to focus on the digital modality for education and training – and now hopefully for poker.
I know online poker is a main focus for the group, but will you also be lobbying for expanding poker and card rooms into other states where they are now prohibited?
We'd love to see all modalities of poker expanded. We think it's a great opportunity to work with folks who are looking at how to properly regulate Internet gaming and poker, but also work on making sure folks have the opportunity to play in their backyard and their local communities.
Why was the name changed to Poker Alliance?
It was time. We wanted to make sure all the folks who are interested in poker understand the issues, players primarily.
But I'll give you a great example. My 79-year-old father said to me yesterday as we launched, 'I don't play poker, but I could watch poker two or three hours a day. I'm just fascinated by it.' And by having the name as the Poker Alliance, it's people that love to play the game, it's people that appreciate the skill that's necessary to play the game and want to watch and learn from that skill, and it's everybody else who also has an interest in seeing more people who have access to a safe, secure environment to play poker.
What are the grassroots ways you guys hope to achieve some of this? Will you be working with individual groups within each state or individual players?
We are going to work on ways over the next couple of months to enhance that state engagement that Rich Muny as former president and John Pappas as former president created. We believe that the local environment needs a local voice, and we want to work with players and advocates in those local communities so their voices be heard by their elected officials. That's one of our big goals in terms of grassroots: we want to make sure that we are providing an incredibly high level of service, awareness, and a set of information to poker players so that they know what's going on locally.
Have you received any support so far from the American Gaming Association or any of the big casino or online poker corporations who may have a vested interest in poker?
We have not sought financial support from any of the large players or participants from the casino standpoint or the AGA. Those discussions hopefully will take place in the coming days.
"Maintaining that core commitment that those professional poker players created when they started the organization, is going to be vital to success."
Does the Poker Alliance favor a federal online poker framework or a state by state approach as we currently see?
Historically, the Poker Players Alliance has been open to any and all avenues of expanding poker and online poker in particular. That includes both state and federal efforts. We have seen states more willing to address the needs of poker players and we support those state efforts wholeheartedly.
What has been the reception from players and other poker entities to the announcement that the group is coming back?
We sent out hundreds of thousands of emails yesterday. We got overwhelming support; folks who were excited that someone has come in and going to add more energy to all the hard work that's been done over the last 13 years. So I think folks were really happy that we were both communicating and creating a new opportunity to engage.
I know in the past that big-name players like Daniel Negreanu, Jason Somerville, and others have been vocal supporters and ambassadors for the group and created some traction. Are you hoping that those kinds of contributions come about again?
Yes, we would love for folks who are well-known, incredibly talented individuals who are poker players to be willing to get involved again. The organization originally started as the Professional Poker Players Alliance and then sought to expand from there to include all players. Now we are seeking to expand it further to include all those interested in poker. But at the same time, maintaining that core commitment that those professional poker players created when they started the organization, is going to be vital to success.
What can players do to help or get involved?
They can visit the website, PokerAlliance.com and sign up to get more information and to let us know that they're interested in getting involved.
Can players make donations?
We are not asking for donations at this time. We want to be a service organization. We want players to know that when they come to PokerAlliance.com, we're there to provide the information and help them to understand what's going on in their local communities from a legislative and regulatory standpoint. We want to serve that. And I'm excited to continue to learn ways we can improve the organization.

Sean Chaffin is a freelance writer in Crandall, Texas. His work appears in numerous websites and publications. Follow him on Twitter @PokerTraditions. He is also the host of the True Gambling Stories podcast, available on iTunes, Google Play, TuneIn Radio, Spotify, Stitcher, PokerNews.com, HoldemRadio.com, and TrueGamblingStories.com.