Poker Players Alliance Rebranded as Poker Alliance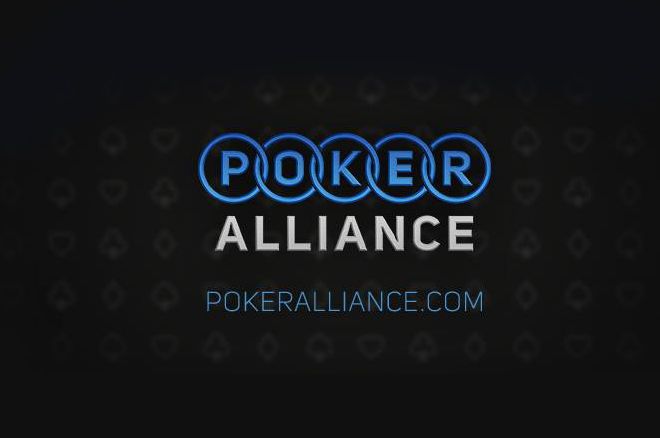 The largest U.S.-based poker advocacy group Poker Players Alliance (PPA) has been rebranded as the Poker Alliance, formed under the leadership of Mark Brenner, a longtime business development and government relations executive. Announced in a press release today, the revamped advocacy organization will take over the role of serving as the unified voice for the millions of U.S. citizens in support of fair, safe and regulated gaming across the country.
The PPA seemed to be scaling back of late and its future was uncertain to the public when longtime PPA President John Pappas stepped down from his post back in February. Pappas and another former PPA president, Rich Muny, will be involved in the rebranded group as members of a Poker Alliance advisory board for at least three months, as Muny reported on Twitter.
While the PPA served the poker world for more than 13 years, the Poker Alliance will seek to build on those efforts and continue working alongside policy makers, journalists, and industry partners to achieve the best possible outcomes for players, and for poker as a whole. The Poker Alliance has a new corporate structure compared to the PPA, one that provides financial and operational support and it will not rely on funding from their membership, according to their frequently asked questions section. Funding will come from industry participants, including Poker Central, as one of many businesses, resorts, hotels, casinos, gaming applications or platforms, according to that same FAQ.
New Gaming Advocacy
Online poker appears to be in a slowly but surely rebuilding phase with Nevada, New Jersey, and Delaware now sharing liquidity, and Pennsylvania expected to launch its regulated iGaming later this year.
"Poker players deserve to be able to play poker with confidence and safety, and we will expand the PPA's incredible effort by strategically advocating for our members."
On top of that, the recent Supreme Court ruling against PASPA opens up a new terrain for sports betting initiatives and legislation to spread, possibly providing a boost to online poker in the process.
It is in this new era of sports betting and iGaming legislation potential, that the Poker Alliance has been formed, primed to provide "a new form of activism" for growth initiatives. The newly branded group promises to prioritize consumer protection and states' rights surrounding poker and internet gaming in the present context of rapidly progressing legislation initiatives.
The rebranded and refreshed Poker Alliance will drive advocacy for poker players in the digital age. Learn more:… https://t.co/TR1uGTBEWH

— Poker Alliance (@ppapoker)
"As gaming culture and the laws around it have shifted, so too has our focus," said Brenner, president of Poker Alliance in a press release. "Poker players deserve to be able to play poker with confidence and safety, and we will expand the PPA's incredible effort by strategically advocating for our members."
"I'm very optimistic about Poker Alliance's potential to bring new innovations and a different skill set to the fight for poker, serving its membership and consumers in general," said former PPA president Muny. "Along with my fellow advisors to the new leadership, I look forward to advocating for the great game of poker as part of Poker Alliance."