Inside Gaming: States Ready for Sports Betting After SCOTUS Ruling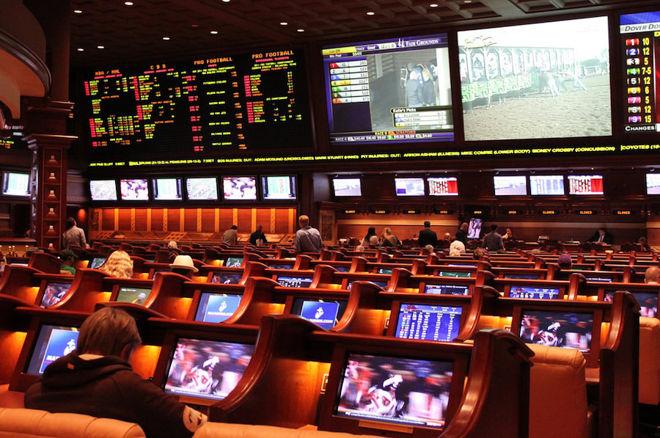 The industry's attention has been dominated this week by Monday's big news of the Supreme Court's ruling regarding sports betting in the United States. This week's Inside Gaming summarizes some of the reaction and thoughts about what's to come.
SCOTUS Rules Federal Sports Betting Ban Unconstitutional; Industry, Others React
You've no doubt heard the news — the U.S. Supreme Court has delivered its long anticipated ruling regarding the Professional and Amateur Sports Protection Act of 1992 (PASPA), the federal law that for the last quarter-century prohibited most state-sponsored sports gambling.
After hearing oral arguments last December regarding the state of New Jersey's challenge to PASPA, on Monday declared PASPA unconstitutional by a 6-to-3 vote, thereby opening the door to New Jersey and any other state desirous to do so to allow betting on sports.
Now attention turns to see which states act first to join Nevada and start offering sports betting. Under PASPA, only Nevada had enjoyed a full exemption from the prohibition, while Oregon, Delaware, and Montana had been allowed limited forms of sports betting.
But now... whoever else wants in, can join the game.
Which States Are Ready?
New Jersey had already passed legislation approving sports betting in 2014, a law that formed the basis for the subsequent appeal to SCOTUS successfully challenging PASPA. The state's Governor Phil Murphy stated Monday he was looking forward to enacting a new version of "a law authorizing and regulating sports betting in the very near future."
Delaware is likewise poised to offer sports betting soon, with Legal Sports Report today reporting state officials declaring their current legal "landscape allows the state to enter the industry almost immediately."
West Virginia already passed sports betting legislation last month and is thus ready to move quickly. Mississippi and Pennsylvania are also in similar positions to move forward and offer sports betting soon.
In addition to those five states, a dozen more have bills currently being considered by their legislatures, with still more having shown varying degrees of interest. Recently the gambling research firm Eilers & Krejcik Gaming, LLC predicted 14 states (including Nevada) would offer sports betting within two years of SCOTUS striking down PASPA, and that a total of 32 states would within five years.
There additionally now exists the possibility of new federal sports betting legislation, likely to include provisions for individual states to opt out if they wish, although any forecasts of that occurring are much less certain at present than ones involving individual states moving ahead on their own.
For those who are curious, USA Today this week provided a state-by-state overview of the current status of sports betting legislation in all 50 states.
Sports Leagues and NCAA Offer Mixed Response
Expressing strong reservations about the decision, the National Football League called on Congress "to enact a core regulatory framework for legalized sports betting." The National Basketball Association in a statement this week said that it, too, "remain[s] in favor of a federal framework that would provide a uniform approach to sports gambling in states that choose to permit it."
NBA Commissioner Adam Silver has been speaking in such terms since shortly after taking over the position in four years ago, arguing as much in a New York Times op-ed piece in November 2014.
Meanwhile Major League Baseball was less sanguine about the decision, stating only an intention "to seek proper protections for our sport... [and] protecting the integrity of our games" going forward. The National Hockey League was similarly cool in its response, indicating only an intention to "review our current practices and policies and decide whether adjustments are needed."
Prior to the decision, the National Collegiate Athletic Association's position on sports betting was simply that it "opposes all forms of legal and illegal sports wagering." However, yesterday the NCAA announced it would support federal legislation that provided "standards... necessary to safeguard the integrity of college sports and the athletes who play these games at all levels."
A long time advocate of sports betting legislation and opponent of PASPA, the American Gaming Association unsurprisingly described the decision as "a victory for the millions of Americans who seek to bet on sports in a safe and regulated manner."
Las Vegas Sportsbooks React Positively
Reaction from Las Vegas regarding the Supreme Court decision was primarily positive.
Jay Kornegay, Vice President of Race & Sports Operations at the Westgate Las Vegas Sportsbook, told KVVU-TV he wasn't particularly worried about the ruling threatening Vegas's status as the nation's gambling capital.
"I don't have the similar concerns that others might have," commented Kornegay. "It's very rare that people come out to just make a sports bet, they come out to enjoy the venues, the great and fabulous sports books that we have. It's going to be very difficult for these other jurisdictions to emulate what Las Vegas can produce."
Jimmy Viccaro, oddsmaker at the South Point sportsbook, was enthusiastic about the ruling. "Personally, I'm very happy," he told KTNV. "I've been waiting for this day for 35 years."
Joe Asher, CEO of Las Vegas-based William Hill who for some time has had a sportsbook ready to go at New Jersey's Monmouth Park, likewise spoke optimistically in several interviews this week. Appearing on WFAN radio, Asher echoed the sentiment that Las Vegas will do just fine going forward.
"Vegas is a unique experience and people will still want to come out to Nevada," said Asher.
And MGM Resorts International, which owns properties in 13 states, applauded the ruling, stating it "look[ed] forward to working with legislators and policy makers to achieve a regulatory outcome that benefits states and consumers alike while ensuring the integrity of sports."
Photo: "Aerial View of Casino Stratosphere Las Vegas," leyla.a, CC BY-SA 2.0.
Finding a trustworthy room to play online poker can be a monumental burden. That's all the more true if you're just looking for a place to play poker for free. We've listed five of the best play-money poker sites to enjoy and help hone your skills.