Inside Gaming: West Virginia Latest State to Pass Sports Betting Law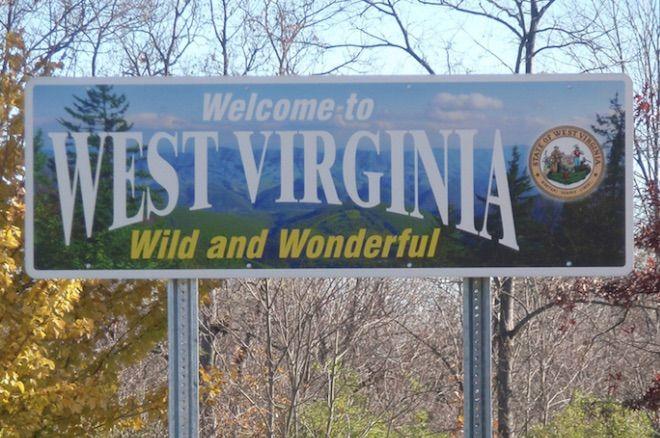 This week's Inside Gaming tells of yet another state passing sports betting legislation as the country waits for the Supreme Court's ruling concerning the current nearly-nationwide prohibition, looks in on the progress at a major Massachusetts casino due to open this fall, and shares from discussions occurring in Macau regarding its current casino licensing system.
West Virginia Lawmakers Pass Sports Betting Bill, Supreme Court Ruling Awaits
The industry continues to wait for the United States Supreme Court's decision in the case of New Jersey's appeal against the federal prohibition on sports gambling.
Last December's hearing before the nation's highest court prompted many observers to predict a potentially favorable ruling for the state, one having the potential to open the door to sports wagering not only in New Jersey but also in other states interested in such if the current Professional and Amateur Sports Protection Act of 1992 were to be found unconstitutional.
The SCOTUS schedule for issuing opinions lasts through the end of June, but many states aren't waiting for a ruling to ready themselves for the possibility of being allowed to offer sports betting. Just this week West Virginia became the latest state to pass a sports betting bill into law, albeit not without some reservation from the state's Governor Jim Justice who is already calling for legislators to reconsider the new law should the SCOTUS rule in favor of New Jersey.
Legal Sports Report provides an analysis of the situation in West Virginia, examining how Major League Baseball has gotten involved in the debate, influencing Gov. Justice to talk of the state "partnering with the major sports leagues" when it comes to sports betting. The NBA likewise has indicated its desire to be involved in states' sports betting legislation, including receiving revenue from sports betting via an "integrity fee" — an idea presented in the context of New York's deliberations over a sports betting bill.
As indicated by ESPN's ongoing "Sports Betting Bill Tracker," West Virginia joins four other states that have passed sports betting legislation, with Pennsylvania, Connecticut, and Mississippi having done so along with New Jersey. Meanwhile 15 other states have seen sports betting bills introduced, meaning a significant wave of such legislation could ensue depending on the SCOTUS ruling.
MGM Springfield Construction in Full Swing, Adds Golf Simulators
The opening of MGM Springfield in Massachusetts is still six months away, but the anticipation surrounding the new $960 million resort casino with a 14.5-acre footprint is already starting to build.
The year began with teasers from MGM Springfield President Michael Mathis and others regarding various amenities and other features, and this week one of those was shared with the public — a special "Topgolf Swing Suite" to be added to the casino featuring three high-tech golf simulators, reports MassLive.
"It provides golf enthusiasts with year-round golf play," said Sarah Moore, MGM Springfield VP of marketing and retail, speaking of the feature which represents the first Topgolf simulated golf experience in the New England area. "No longer will golf enthusiasts be at the mercy of the seasons and the weather."
Individuals or small groups will be able to play at the Topgolf Swing Suite, to be located next to the casino with access from the resort's outdoor plaza. Another Topgolf Swing Suite at MGM Detroit has already served as a successful attraction for MGM Resorts International.
The feature fits with MGM Springfield's overall goal "for the resort to become a destination for the community and for the region." Says Mathis, "our resort should become the go-to place no matter what kind of evening you are looking for."
Situated just across the border from Connecticut, MGM Springfield will provide competition with that state's Foxwoods Resorts Casino and Mohegan Sun. The tribes operating those two casinos are also jointly planning to build a third casino in the state in East Windsor, with a ground breaking ceremony marking the start of construction on that site having taken place earlier this month.
MGM likewise wishes to build in Connecticut, having last fall announced a plan for a new CT property, MGM Bridgeport; however, legislative wrangling continues with regard to that property.
Nearby the 250-room hotel, spa, pool, and roof deck, MGM Springfield will feature 125,000 square feet of gaming space with 100 tables, 3,000 slots, a poker room, and a high-limit gambling area for VIPs. Additional commercial space will be taken up with 15 restaurants and shops, with plans already having been indicated for a bowling alley and a movie theater.
The first hotel bookings are expected prior to MGM Springfield's September opening, at with the 3,400-space multi-level parking garage then becoming available to the public.
Hong Kong Casino Executive Makes Case for Additional Macau Operators
Finally, this week the poker world turns part of its attention to the Far East where the Asia Pacific Poker Tour Macau series is ongoing and the invite-only Super High Roller Bowl China event takes place in Macau next week. Macau often captures our attention here at "Inside Gaming" thanks to its influential status in the overall industry landscape, and this week the Special Administrative Region was in the news once more.
As GGRAsia reports, David Chow Kam Fai, CEO and Co-Chairman of the Hong Kong-based Macau Legend Development Limited, believes the gambling market in Macau can accommodate more operators than is the case at present. Anticipating current licenses' expiration in 2020 and 2022, Chow believes Macau should add two or three concessionaires (or operators) to the current six.
Currently, Macau only allows six gambling operators to hold licenses to operate the 40-odd casinos in the SAR. SJM Holdings, Galaxy Entertainment, and Wynn Resorts were the first three concessionaires, followed later by Melco Resorts, Sands China, and MGM China.
Those six companies also control the operations of numerous satellite casinos owned by various firms still considered under the concessions of the operators' licences.
At a meeting of the Chinese People's Political Consultative Conference in Beijing on March 8, Chow spoke to reporters about the current market and the benefits of allowing two or three more companies to enter it, with Chow's own Macau Legend being one that would apply for a license should the opportunity arise. Noting that the largest casino operators in Macau are foreign, Chow argued in favor of local businesses getting to manage casinos.
"Both investors and gambling operators are expecting the upcoming gaming concessions' renewal tender as the first concessions are about to expire in 2020," explains GGRAsia. "It remains unclear whether the government will take steps towards expanding the market with new concessions and whether it will change the current requirements for applicants in the international bidding process."
For those curious to learn more about the history of gambling in Macau, the Center for Gaming Research at the University of Nevada-Las Vegas provides a handy "Macau Gaming Summary" offering historical background and revenue numbers. Also included is a timeline outlining what happened both before and after the reversion of control of Macau to China in 1999 and the granting of the initial concessions to operators in 2002.
Photo: "west virginia welcome" (adapted), Joel Kramer, CC BY 2.0.
Everybody needs an account at one of these online poker rooms! They're the biggest, the best, and we get you the best poker bonuses. Check out our online poker section for details on all the online poker rooms around.