Big Gains from partypoker Continue Filling GVC's Coffers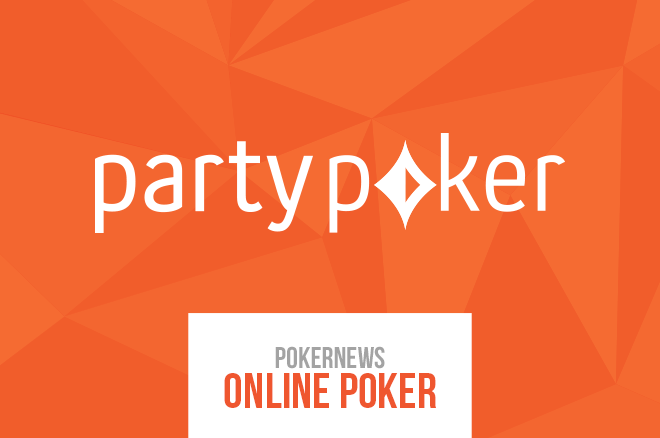 It comes as no surprise that the company named 'Poker Operator of the Year' at the 2017 EGR Operator Awards showed large revenue increases for the same year. According to recently released preliminary results, partypoker and parent company GVC Holdings have posted strong year-over-year increases in revenue not just in poker, but across the board.
The increased revenues were recorded in the first full year following GVC's acquisition of bwin.party in February 2016, which GVC CEO Kenneth Alexander considers a great success. He said:
"GVC achieved a significant amount in 2017 and as these numbers demonstrate, we have delivered material value from the bwin.party acquisition. It is particularly pleasing that we have been able to produce such strong results at the same time as completing the integration of bwin.party and continuing to enhance our product offering."
Numbers Are In
GVC reported large gains for the first half of 2017, especially surrounding measures within the partypoker brand, and it appears that the trend continued.
The total 2017 revenue for GVC reached €925.6 million, representing a 17 percent year-over-year increase on the whole. That figure is calculated as if bwin.party had been acquired at the start of 2016.
The online gaming brand is comprised of various operations that all contributed to the growth. Net gaming revenue from its sports label, which includes bwin.com, sportingbet.com and other brands, was calculated at €663.8 million — a 20 percent increase from 2016.
GVC's games brands include partypoker and partycasino, which collectively saw a 12 percent year-over-year increase to €228.7 million. Though the revenue figures for the respective games brands are not available independently, the company attributes much of the growth in this area to its investment in the partypoker product, estimating poker to have grown 42 percent year-over-year.
partypoker's 2017 Success
"With partypoker, we invest in the product, we invest in the marketing, we invest in the live tournaments, we've transformed the business," Alexander said on the analysts' call last Friday when presenting the results. "That chap that's running it and his team have done a fantastic job."
One of the contributing factors to the recent success of the partypoker brand includes effort made by "that chap," also known as former bwin Head of Finance Tom Waters, who was appointed as Group Head of partypoker shortly after the bwin acquisition in February 2016.
During Waters' two years leading operations for partypoker, the company has done a complete 180, largely through investing in development of its platform, including frequent software updates, as well as reconstructing online MTTs, the partypoker LIVE brand and a host of promotional offers. Over just a couple years, partypoker has suddenly and assuredly put the brand back on the map and established itself as an online poker site that actively seeks out and responds to player feedback.
"Poker has been a fantastic story. It's going to continue."
Other key metrics provided by GVC to go along with the preliminary results, according to Poker Industry PRO ($), included a 52 percent growth in overall deposits. Telling in terms of attracting new users to the site, they also reported a 25 percent growth in first-time deposits and a 42 percent growth in first deposit amount.
"These games brands that we inherited when we did the bwin.party [acquisition] were quite frankly a basket case before we took them on — declining, going absolutely nowhere," Alexander told analysts.
"We steadied the ship, and we continue to grow them, and now they're growing at a similar rate as the sportsbooks. We're very very pleased with that, we're very excited with what we can do in the next year.
"Poker has been a fantastic story. It's going to continue."