Zisimopoulos Talks Sick Three-Win Heater and his Poker Career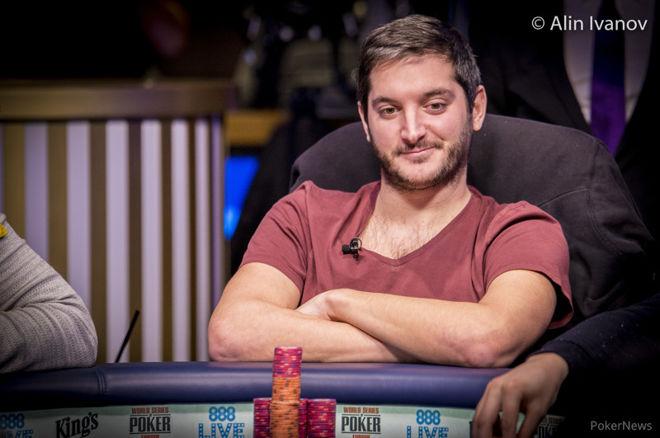 There are heaters, and then there's what happened to Georgios Zisimopoulos in Cyprus in late February.
The Greek pro poker player traveled to the small island nation of about 1 million for the fourth time in the past five months for a poker series, ready to fire away at Merit Poker Top Guns at Merit Crystal Cove Hotel-Casino. Zisimopoulos had previously hit up Cyprus for a tournament series for the first time last September and liked it so much he followed up with trips in November and January, notching eight cashes for about $63,000, including a win in a $1K event for $35,605.
He explained that two things have made Cyprus a draw for him. One is the attractive location.
"It's a nice summer place," he said. "Like nine out of 12 months it's summer there. It's a good place to be, you can go to the beach."
The other? Juicy fields.
"I would say it's softer [than most tournaments]," he said. "The rake is bigger but the field is softer."
Zisimopoulos went on to explain that while handfuls of European regulars from various countries like Germany, Sweden and Russia make the trip to the Cyprus events, the fields are about 90 percent Turkish, Lebanese and Israeli players.
So, Zisimopoulos, a player with $2 million in live cashes and a solid track record in the locale, expected good results when he landed on the island. What he could never have expected was the sickest heater he's experienced in live poker, as he went on to record six cashes in less than two weeks, highlighted by three straight wins in the middle of the series. In total, the Greek pro racked up about $135,000 in winnings during the savage run.
The Run
Things began Feb. 22 with a modest enough result, as Zisimopoulos cashed for $6,540 for 15th place in a $2,200 event. Two days later, the real heater began. That's when he shipped his first event, the $275 Rebuy & Add-on, topping a field of 265 entries for $18,280 in prize money.
Zisimopoulos explained that the schedule layout at Merit makes it easy to continue firing event after event, despite that rebuy finishing at 8 a.m. the next morning. After winning that one-day event, he registered for the evening event when he woke up and bagged on the short Day 1.
On Day 2, he made it to the final three in the $1,100 Mix-Max and negotiated a deal that saw Zisimopoulos take the lion's share with $28,200, while two unknown players got between $22,000 and $25,000. Zisimopoulos was credited with the official win in the 145-entry field, giving him two straight going into the three-day $800 Warm-Up, which featured a $125K guarantee.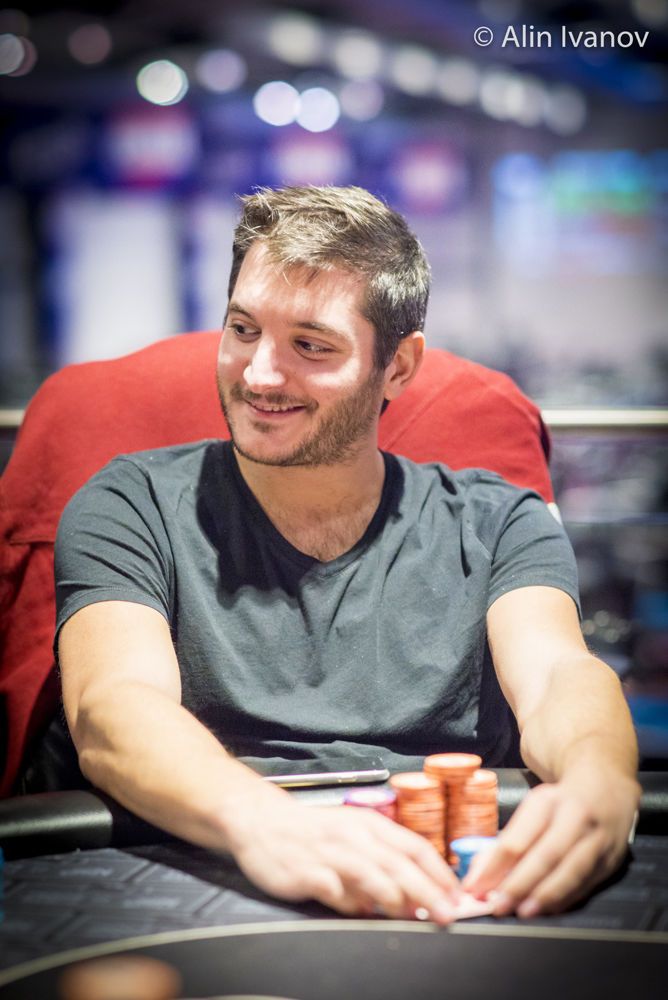 The tournament drew 307 runners, none more watched than Zisimopoulos. He said people in the small poker community there were aware of what was transpiring as Zisimopoulos built toward his triple.
"Everybody was calling me champion," he said with a laugh.
Heading into the final table with the chip lead, Zisimopoulos felt like the final table was almost a formality. In his mind, it was only a matter of time before he bagged his third trophy of the trip. It wound up coming in another deal, but that's exactly what happened. More lopsided than the last chop, this one saw the Greek pro collect $46,011 while two others settled for $26,000.
Most of Zisimopoulos' poker friends had made the trip to Cyprus with him and celebrated the win with the champ, but he said he also got plenty of congratulatory messages from others.
However, he wasn't quite done. While he wouldn't need to find room for a fourth trophy, he did add two more cashes: 13th in a $2,200 for $8,535 and fifth in a $5,000 High Roller for $26,750.
An Underrated Career
Now, $63,000 can boost the bankroll of any player from your average $2/$5 grinder to even the high stakes players of the world. But, a man like Zisimopoulos, who has racked up $3 million in online scores according to Pocket Fives in addition to his live poker monies, has experienced better results than this from a purely financial standpoint.
Indeed, "Zisimo7" has had two online scores bigger than $63,000, coming in the form of a win and a runner-up in PokerStars' prestigious World Championship of Online Poker series. Live, of course, he has a handful of bigger scores, including a win in Italian Poker Tour Malta for $150,561 in 2015.
He displayed his trademark confidence there as well when he told tournament reporters he expected nothing less than a win after an early final-table double.
"Everybody was calling me champion."
However, despite these myriad successes, Zisimopoulos has never had a run quite like this live. He's had comparable runs online due to volume, but he ranked this as his most fiery heater on the felt.
Diving headlong into poker after a knee injury suspended his soccer playing, Zisimopoulos could scarcely have imagined reaching the level he's attained. The young Greek had dreamed of a career as a soccer player as a youth but was ready to take a more realistic career path starting with an education.
He had already learned about poker several years before as a 19-year-old, but with little to do besides grind, he began to more fully explore the game and develop his own tactics. Starting off in sit-n-goes, Zisimopoulos branched into heads-up formats and multi-table tournaments.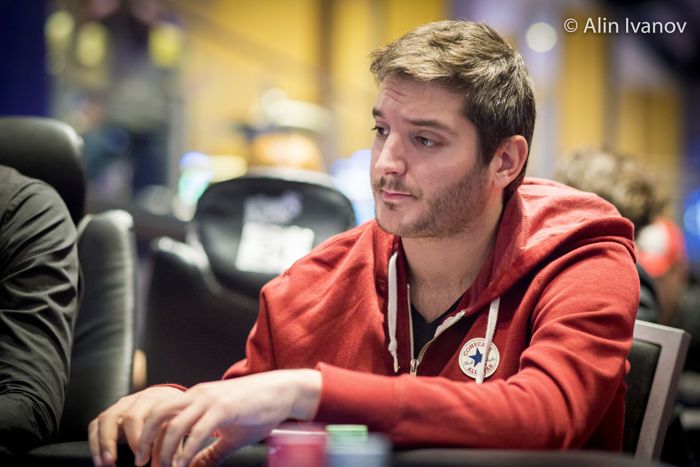 It was after the knee surgery that he began to put together strong results and build towards the career he maintains today. He mostly developed his game by discussing hands with other players he respected, using relationships he built with some German grinders, among others. He also used a few programs in his sit-n-go days.
"That improved my game a lot but I'm not using them anymore because I know the ranges," he said.
For the past three or four years, that career mostly means live tournaments, although he still maintains a presence in the big online events.
"I'm a pretty active player and pretty social, so you can say I'm easy to remember."
While Zisimopoulos might carry relatively light name value among the casual poker fan, he's a player whom peers recognized from jump street due to the easy correlation between his online moniker and his real name. His live opponents are quick to recognize him as well.
"I'm a pretty active player and pretty social, so you can say I'm easy to remember," he said.
Players of all different ilks will get their chances to remember Zisimopoulos this summer when he makes his yearly pilgrimage to the World Series of Poker. He's had two close calls in bracelet events, and interestingly for the primarily no-limit player, one came in limit hold'em (second in $3,000 Six-Max in 2016) and the other in pot-limit Omaha (third at WSOPE $550 PLO in 2017).
Still, he expects to play most no-limit events this coming summer. And don't be surprised if the man they called champion in Cyprus lives up that nickname again and grabs his first piece of WSOP gold.