Top 10 Stories of 2017, #8: partypoker's Resurgence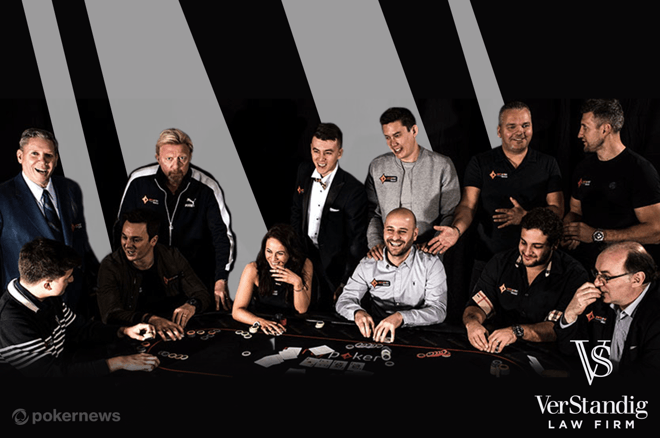 This year's Top Stories are brought to you by the VerStandig Law Firm, LLC. Combining a keen understanding of the gaming world and an equally keen understanding of the law, Mac VerStandig and his colleagues are devoted to fighting on behalf of the poker community and its members.
A decade ago, partypoker was sitting on top of the online poker world as the biggest online poker room in the world. This all changed after the passing of the UIGEA in late 2006 when partypoker as a publicly traded company decided to suspend all real-money operations to players residing in the United States.
Instead of growing its rest-of-world operations, partypoker's online brand stagnated. Additionally, until this year, its live poker event strategy mostly consisted of partnering with the World Poker Tour.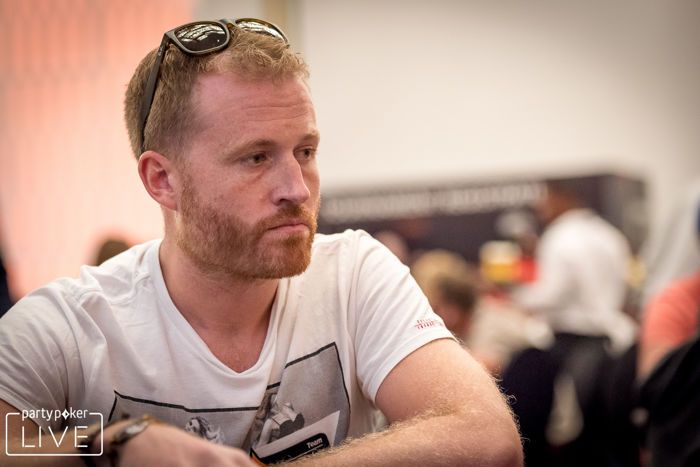 This year was historic in many ways for partypoker as it began its resurgence, focusing more on online poker, live poker and most especially on its players. Managing Director of partypoker Tom Waters credited both management and listening to players for its major turn-around.
"partypoker saw a change of management in 2017," shared Waters to PokerNews. "We started to make some dramatic product changes both live and online early in 2017 to which the players responded. We listened to their feedback and included this into the strategy for future changes we made in 2017 to make a site that they, the players wanted."
Online Poker Resurgence
The year began with partypoker announcing its richest Powerfest in history with an online tournament series guaranteeing $11 million in prize pools.
Online poker festivals continued to grow throughout the year, culminating in the biggest event in the site's history, the $5,300 partypoker MILLIONS Online. The event was a resounding success surpassing its huge $5 million guarantee after attracting 1,047 entrants to generate a $5,135,000 prize pool. The top prize in the event was guaranteed to be $1 million, however, this too was surpassed with Jonathan "sordykrd" Van Fleet winning the top prize of $1.027 million.
Daily and weekly events also grew at partypoker. This was partially due to feedback from players and an improved online poker client. Waters outlined some of the feature updates as follows:
Enhancements to the look and feel of the lobby and tables after listening to feedback from a large group of players. The new darker colour scheme was created to improve the player experience, especially for those playing longer sessions
Ability to go "full screen" in the lobby, creating a modern and updated look
New LIVE events tab making it easier than ever to find satellites for live events
New search bar in the lobby
Updated look and feel for the lobby, reducing "clutter" and making it easier to use
Increased the sit and go jackpot offering by expanding it to 3-handed
Introduced the first MILLIONS Online
Powerfest just got bigger and better!
Introduction of phased events online
In addition to these enhancements, partypoker rolled out a new simplified four-tiered loyalty program in May providing players with 20 to 40 percent rakeback every week as a cash payment. A couple weeks later, the online poker operator introduced the Diamond Club for its highest volume players that rake at least $100,000 over any 12-month period with benefits including dedicated 24/7 Skype Customer Support from the Diamond Club team and at least 50 percent in rakeback and VIP bonuses.
This was a huge departure from online poker operators reducing overall awards and bonuses and eliminating rakeback especially for top volume players.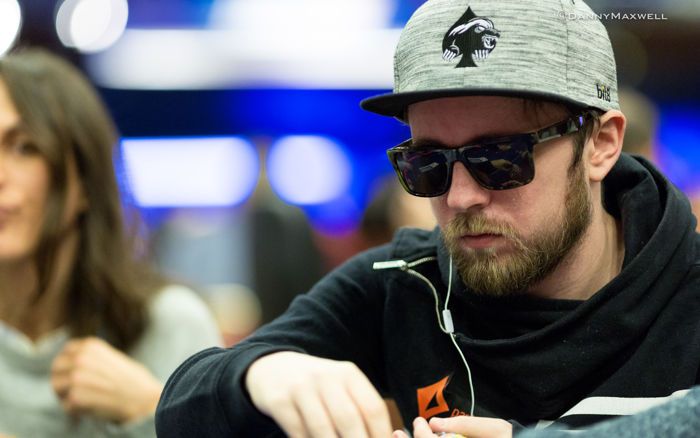 The new loyalty program and help amending tournament structures were done with the help of Patrick Leonard, who was added as a partypoker ambassador in the early part of the year.
"Patrick has been highly influential in our success in 2017 and has provided invaluable advice," Waters said. "He is well connected to the poker community and brings us closer to players. He has been a significant help in amending our structures both live and online to offer best MTTs in market."
This isn't to say that everything that partypoker has tried during the year has worked. However, when things don't go right they look to improve with feedback from their players.
"The Monster Series didn't work for partypoker this year," Waters admitted. "We tried something new with formats we hadn't done before. We didn't get it quite right but we will try again in 2018 with the feedback we have received from the community."
partypoker LIVE is Launched
In January, partypoker unveiled its new live global poker tour partypoker LIVE including the partypoker MILLIONS, which featured $5,000 buy-in events and multi-million dollar guarantees. In the past, partypoker was partnering with the World Poker Tour (WPT) for live events.
Waters explained why partypoker left its partnership with the WPT and that the partypoker LIVE brand is here to stay.
"We launched partypoker LIVE at the expense of our relationship with WPT in 2017," shared Waters. "We decided that the WPT model didn't fit the online business. The new direction saw the life of what has already become a hugely successful tour and will continue to grow in 2018."
Other than the huge guaranteed prize pools and the fun atmosphere partypoker LIVE events provide, one other unique aspect of the events is that they allow for opening flights to be played online in addition to live. Also, there are feeder tournaments to online opening flights which allow players to bring forward the stack they ended with to an opening flight.
As the creator of European Poker Tour (EPT), John Duthie was instrumental in helping the development of the partypoker LIVE brand. He was brought on board in February as President of partypoker LIVE after PokerStars shelved the EPT and he helped grow the brand by focusing on quality and player experience.
"John has had a huge impact in developing partypoker LIVE this year," Waters said. "He has vast experience in the field and always puts the player first. This has led to key decisions being made to ensure the tour focused on quality and player experience. His wide reach with the playing community has really helped close the gap between partypoker and its players."
Under Duthie's leadership, the partypoker LIVE brand is expected to continue to grow. At the end of October, partypoker announced the 2018 partypoker MILLIONS schedule, which guarantees over $100 million in prize pools between November 2017 and December 2018.
In November, partypoker revolutionized the way it approaches its online qualifiers to live events with the announcement of its new virtual currency, MY PP LIVE $$$, which can be used for live event buy-ins, travel and accommodation.
partypoker Wins eGR Poker Operator of the Year
The resurgence by partypoker was not only recognized by players but the industry itself, which culminated with partypoker winning the Poker Operator of the Year award at the EGR Operator Awards 2017, an award won by PokerStars for three straight years, at the end of October.
Waters admitted he had a tough decision when asked what the best thing to happen for partypoker during the year, but credited winning the award.
"There have been so many great things this year its hard to choose," admitted Waters. "Hosting the first MILLIONS Online and it making the $5,000,000 guarantee has to be one of them plus the strong result in Powerfest. However, I think the highlight has to be winning the eGR Poker Operator of the Year. It really shines a light on all the hard work that the team has done this year."
partypoker plans to build on its growth in 2017 in the coming year with help of continuing their strategy of hearing player feedback.
"There are some very exciting things coming," Waters said. "We will continue to listen to the players and grow. Expect to see bigger and better tournaments both live and online in 2018!"
The VerStandig Law Firm, LLC represents poker professionals, sports bettors and advantage players across the United States. The firm assists clients in connection with legal issues including personal LLC formation and operation, tax planning that focuses on gaming deductions and exemptions, casino disputes, and personal matters spanning from divorce to criminal dust-ups.