partypoker Investments Paying Off for Parent Company GVC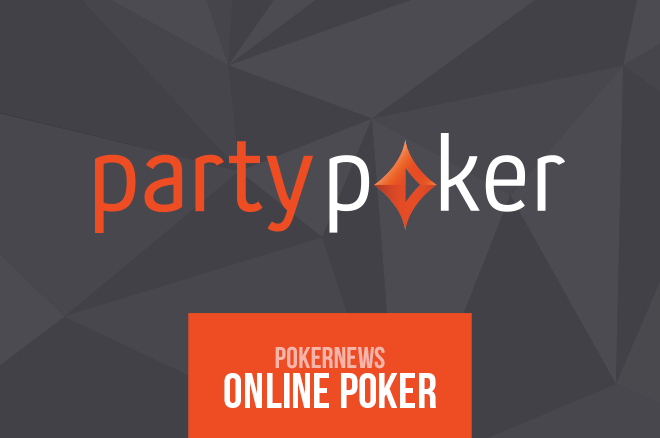 While the huge Powerfest tournament series made most of the headlines at partypoker this month, the online poker provider also made news by reporting strong financial growth at a time when many are saying the industry is on a decline.
GVC Holdings, parent company of partypoker, reported earlier this month that both first half revenues and third quarter revenues grew substantially year-over-year with much of the growth coming from partypoker, according to Poker Industry Pro.
"A combination of factors are behind the impressive growth including product development, increased marketing, localized market focus and improved player experience," said GVC CEO Kenneth Alexander. "I am delighted with the strong progress across the group, which has continued to exceed our expectations since last year's acquisition of bwin.party. A combination of high-quality talent, proprietary technology, and proven brands are key components driving the business forward."
Looking at the Numbers
What sort of gains has the partypoker made?
The exact numbers aren't available since all of the company's revenues are rolled into one number, but GVC did provide some relevant statistics that show the gains made by one of the world's top online poker brands.
First-time deposits, first deposit amounts, total deposits and total net gaming revenue all showed substantial year-over-year growth. First-time deposits grew 35 percent compared to the first half of 2016. First deposit amount went up a massive 88 percent in Q3 compared to 2016. Perhaps most impressively, total net gaming revenue rose 32 percent over the first half of 2016 and 47 percent over Q3.
Those are veritable leaps in an industry that's seen stagnant growth and even consolidation in many cases.
What's Driving the Growth?
While other online gaming operators have looked to shore up moneymaking verticals like sportsbooks and casinos, GVC has zagged while others zigged by pumped money into partypoker, to sparkling results.
Some of their strategies have come straight out of the old school online poker playbook. Whereas it was once popular to ink up-and-coming players and top pros to sponsorship deals, PokerStars has recently focused on marketing through celebrities like Kevin Hart and poker players with more social media reach like Jaime Staples.
partypoker recently inked superstar Fedor Holz to a sponsorship deal. They've also patched up players like Patrick Leonard and Kristen Bicknell. While certainly not afraid to get their names out there on social media, those two are still more defined by their success on the felt with millions in tournament cashes and a pair of bracelets, respectively.
They've also developed a burgeoning online high stakes scene, with $25K tournaments attracting top pros and the railbirds that naturally come with, expanding the reach and awareness of the brand. The site also runs a weekly high-stakes pot-limit Omaha game that draws players like Tony G, Leon Tsoukernik, Matt Kirk, Viktor Blom and Sam Trickett.
Live poker has been a focus as well. The partypoker Live series, featuring a number of $1 million guaranteed events at locations around the globe from Canada to Russia covered right here on PokerNews, has proven to be a smash hit with players.
Improvements to the loyalty program and software, as well as expanded online poker series, have likely helped as well.
A Stronger partypoker
Add it all up, and PokerIndustryPro predicts that partypoker will soon overtake 888poker as the No. 2 provider in the European market.
Players have certainly taken note of partypoker's gains and future direction. Mike Leah, for one, said he's been thrilled with partypoker's live offerings. He spoke to PokerNews after taking fourth at the partypoker Live Canadian Poker Championships and indicated he'll be eyeing more partypoker events in the near future.
"I love what they're doing with the big guarantees," the high-volume grinder said when asked what he's thinking about when compiling his future travel schedule.
Alexander said he expects the dividends to continue rolling in.
"From a contribution perspective, we expect to see the benefits of the increased investment in partypoker to come through in the second half of the current year and beyond," the GVC CEO said.