Inside Gaming: NBA Wants Cut Should Sports Betting Be Legalized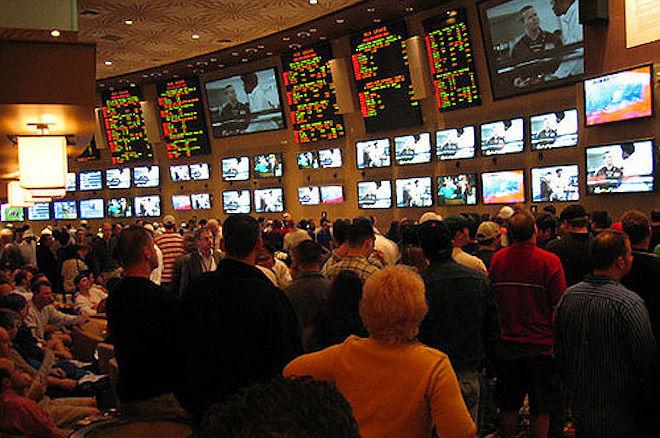 This week in Inside Gaming we look at a major professional sports league again stating its support for legalized sports betting in the U.S. (while adding its desire to share in the profits), report on the progress of Pennsylvania's awarding of mini-casino licenses, and share a couple of updates regarding building plans by Wynn Resorts in Las Vegas.
NBA Reiterates Support of Legalized Sports Betting, Wants Share of Profits
This week the National Basketball Association weighed in once more in support of legalized sports gambling nationwide, with a league representative advising a New York Senate committtee the state should ready itself to pass "a comprehensive sports betting bill that would serve as a model for a 50-state solution," reports The New York Times.
The NBA doesn't merely want to see sports betting legalized and regulated — the league wants a cut of the potential profits, too.
From the very start of his tenure, NBA Commissioner Adam Silver made clear his position in favor of legalized sports betting in the United States. Just a few months after taking over the position in early 2014, Silver began sharing his view that the law prohibiting sports betting in most of the country should be changed, including penning an eyebrow-raising op-ed for The New York Times in November 2014 titled "Legalize and Regulate Sports Betting."
There Silver articulated how he would support "a federal framework that allows states to authorize betting on professional sports, subject to strict regulatory requirements and technological safeguards." Since then the context for such support has evolved, becoming more concrete as the industry presently awaits the Supreme Court's ruling in the case of Christie v. National Collegiate Athletic Association, a case in which the NBA is on the side of those who oppose the current law.
At a December hearing before the nation's highest court, the state of New Jersey argued against the constitutionality of the Professional and Amateur Sports Protection Act of 1992 prohibiting almost all state-sponsored sports gambling, and from the justices' responses many observers believe a ruling in favor of NJ to be a real possibility.
A favorable ruling could result in either NJ alone being afforded the opportunity to begin offering sports betting or all states being given that right, with some analysts suggesting as many as 30 or more could have such regulations in place to permit sports betting in time for the start of the 2018 National Football League season. New York is one of several states thought likely to be in line to pass such legislation.
In remarks on Wednesday to NY's Senate Racing, Gaming, and Wagering Committee, NBA associate counsel Dan Spillane advised that any new state-level legislation to allow sports betting should include:
monitoring to flag unusual betting and potential "improper conduct"
an allowance for leagues to restrict certain types of betting
requirements to ensure consumer protection
authorization to allow online betting in addition to betting in "land-based casinos"
the imposition of a one percent fee on the total amount of bets to be paid to sports leagues
That one percent "integrity fee" (as it has been styled in other contexts) is not insignificant. Earlier this month Legal Sports Report explored what a similar one percent fee could represent in the context of legislation being considered in Indiana, citing a gaming research firm's estimate that if enough states came on board it could total as much as $2 billion annual revenue for the leagues.
Of course, all such discussions hinge on that Supreme Court ruling, in anticipation of which all interested parties continue their planning.
Second "Satellite" Casino License Awarded in Pennsylvania
Moving over to Pennsylvania (another state thought likely to pursue sports betting if given the opportunity), this week Stadium Casino LLC won its bid for a PA gaming license, agreeing to pay $40.1 million to operate one of the new "satellite" casinos made possible following the state's newly expanded gaming legislation.
According to The Philadelphia Inquirer, the Baltimore-based company has indicated an intention to locate its gaming facility in Westmoreland County near Pittsburgh. Stadium Casino has six months to file its formal license application outlining precisely where the casino will be located.
According to the terms of the Category 4 license, the new facility can include as many as 750 slot machines and 40 table games. Right now three other casinos operate in that part of the state — the Rivers Casino in Pittsburgh, the Lady Luck Casino Nemacolin in Farmington, and Meadows Racetrack & Casino in Washington.
This is the second of 10 such licenses for "satellite" casinos to have been awarded thus far, the first going two weeks ago to Mountainview Thoroughbred Racing Association LLC who already operate the Hollywood Casino at Penn National Race Course.
Mountainview's winning bid was for $50.1 million, which indicates lawmakers' earlier stated goal of raising at least $100 million via the 10 satellite licenses will certainly be easily surpassed.
Wynn to Build New Hotel Near Wynn & Encore
According to Bloomberg, Steve Wynn told shareholders on Monday of plans to build a fourth hotel in Las Vegas, a 2,500-room facility located in close proximity to both the Wynn and Encore hotels.
It was in December that Wynn Resorts purchased the site of the unfinished Alon Las Vegas project from Crown Resorts. The asking price had been $400 million, although Wynn was able to secure the purchase for $336 million. It's the same site where stood the New Frontier Hotel and Casino until it was demolished in 2007.
The new hotel "will feature 24-foot-wide window views, his-and-her bathrooms and 80-inch TVs," says Wynn. In addition, the hotel will be linked to both the Wynn and Encore via an "air-conditioned umbilical hallway."
Meanwhile, the Wynn Las Vegas Instagram account shared a video this week with the message that the new Paradise Park development located behind the hotels will be powered by "100 percent renewable energy" via the Wynn Solar Facility, a solar photovaltaic plant located in Fallon, NV.
The Paradise Park project will also include a 1,500-room hotel, convention space, restaurants, and a casino.
Photo: "race & sports book," fictures. Creative Commons Attribution 2.0 Generic.
Everybody needs an account at one of these online poker rooms! They're the biggest, the best, and we get you the best poker bonuses. Check out our online poker section for details on all the online poker rooms around.