Poker Players in Detroit Hit Biggest Bad Beat Jackpot in U.S. History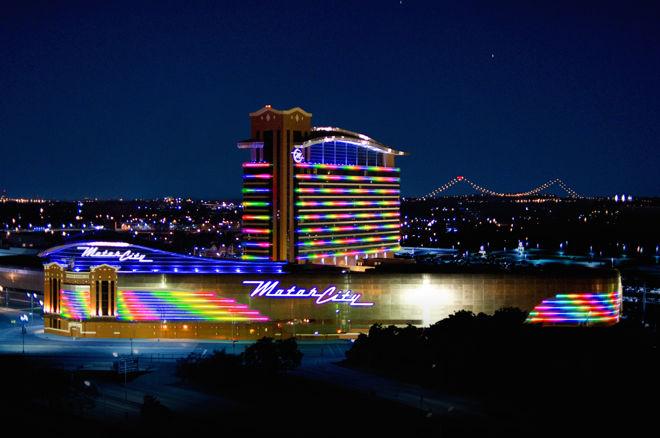 The only thing better than winning with quads is getting beat by quads. That is, if it happens in a card room where the qualifying bad beat jackpot hand is quads beat by quads.
What would be even more exciting?
If the jackpot were over $1,000,000.
And what would be still more exciting?
Hitting it at a six-handed table rather than a regular nine-handed one.
The Scene
On Tuesday, Jan. 16 the stars aligned at the Motor City Casino poker room in Detroit when "Scott" looked down at pocket threes. He ended up with quads on a completed board that contained two threes and two queens.
Lucky for Scott, "Kenneth" had two queens in the hole for higher quads, thus qualifying them for the largest bad beat jackpot payout in U.S. history as the progressive bad beat fund had swelled to a record $1,068,590.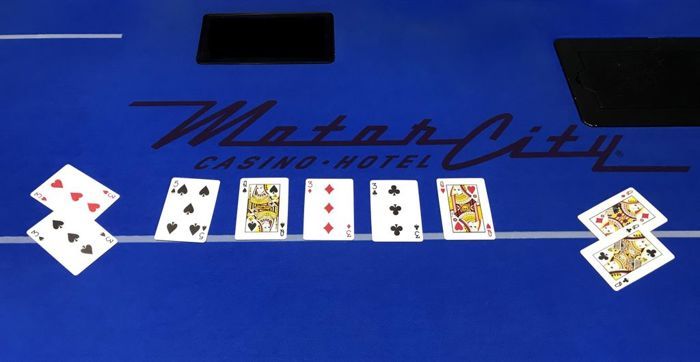 As the story goes, the game was six-handed, an even better time to hit a jackpot than in a normal full nine-handed game, at least for the other players seated at the table who get to chop up the "table share." At Motor City, this share is 40 percent of the jackpot, which amounted to over $400,000. That's right: the four players seated at the table spectating the hand were paid out $106,856 each.
As for Scott, he got the lion's share of 40 percent with his $427,452 payout while Kenneth got a big fat check for $213,712 for his dominating quad queens, good for 20 percent of the jackpot. Their photos posing with their checks were posted by @MotorCityCasino on Twitter.
#OUR BAD BEAT JACKPOT WORTH OVER $1,000,000 JUST HIT!!!!!# The winning hand received $213,712.76, the losing hand r… https://t.co/XTqaewyuvR

— MotorCity Casino (@MotorCityCasino)
Bad beat jackpots are always a welcomed incentive to players, and in most poker rooms nationwide, if the pot grows to around $200,000 without being hit, excitement will start brewing. Considering that tidbit, the fact that Motor City's got to over $1 million is all the more impressive.
Quads over quads are hard to hit. In many poker rooms, the qualifying hands are any quads or better beat, which can include losing to a straight flush with quads or a lower straight flush, giving it a higher chance to hit. In other rooms, the requirement is quad eights or better beat by higher quads or a straight flush.
As it is, Motor City Casino's poker room had quite the dry spell of quads over quads, and Scott, Kenneth and their four tablemates are likely plenty thankful for that.
Senior Vice President of Casino Operations Phil Trofibio commented on the feat.
"There are winners every day on the floor, but it's not every day that a jackpot that big hits. Congratulations to all the players at the table."
The current jackpot at Motor City sits just under $500,000 with the help of the bad beat jackpot reserve, still an appeasing jackpot sum to be sure.