Pennsylvania iGaming Licenses, New York Senate Proposes Poker & Sports Betting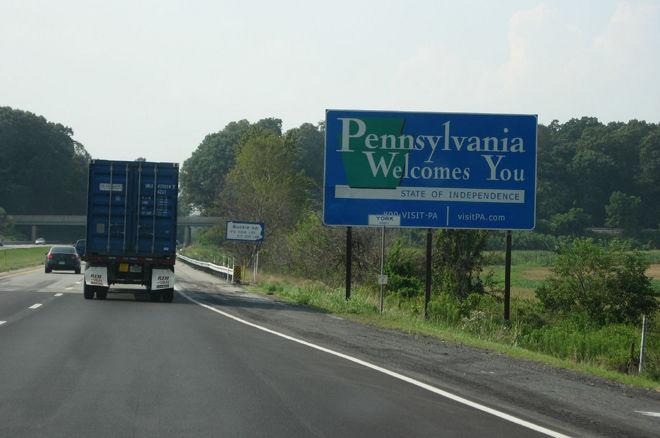 In the latest moves toward regulated iGaming in the U.S., Pennsylvania plans to open up the licensing period for PA casinos, and New York's state Senate budget proposal suggests they could be next to jump on the bandwagon of cashing in on regulated online poker and sports betting, if they can get the other arms of the government on board.
Pennsylvania's iGaming License Application Period
After passing online gambling legislation in 2017 to become the fourth state to do so, Pennsylvania is on track for their 2018 launch. The PA Gaming Control Board announced in a press release last Wednesday that casinos in the state will be able to start applying for licenses starting April 16.
Casinos in the state will be able to start applying for licenses starting April 16
The initial application period will last 120 days. For the first 90 days of that period, PA casinos can only apply for $10 million "Interactive Gaming Certificates" which will allow them to offer an array of games to include online poker, table games and slots, according to Online Poker Report. In the remaining 30 days, casinos can purchase individual license types for $4 million each.
For the initial application period, there are 13 potential licensees in the state — 12 existing casinos and one more in the process — and three types of gaming licenses available for each licensee. The state will award some combination of the possible 13 overarching licenses and 39 total individual licenses with some casinos applying for full licenses and others opting for one or two of the individual gaming types.
Following the 120-day application period, non-casino gaming companies will have the opportunity to apply for any unclaimed certificates. Such entities will have the chance to apply "upon a finding of suitability" by the PGCB.
In the months since the passage of an iGaming law in Pennsylvania back in October, several changes in ownership have taken place in anticipation of the 2018 online gaming rollout. Those changes were outlined in a recent Online Poker Report article, and they include:
The Sands Casino Resort Bethlehem was sold from Las Vegas Sands to Wind Creek Hospitality
Meadows Racetrack and Casino was sold from Pinnacle Entertainment to Penn National
Presque Isle Downs and Casino was sold from Eldorado Resorts to Churchill Downs
Valley Forge Casino Resort was sold from Valley Forge Convention Center Partners to Boyd Gaming
Philadelphia Live! Casino owned by Cordish Company and Greenwood Gaming got the green light and is under construction
Will New York Be Next?
With PA getting iGaming in motion, many wonder which domino will be next to fall. New York, with its budget needs and a Senate that has been supportive of online poker in recent history, has been a candidate that many propose to be next to regulate iGaming.
Last week, the New York Senate submitted a proposed budget that includes legalization of online poker and sports betting, according to Online Poker Report.
While promising, it is important to note that the proposed budgets which come out of the Senate, the Assembly and the executive branch in New York are merely "wish lists," parts of which may or may not be incorporated into future law.
Despite the New York Senate passing online poker measures by a wide margin in each of the past two years, it has never become law and this year may be no different.
This is the third year that online poker has appeared in a similar Senate document, but it has not been included in the Assembly or the Executive budget proposals. Similar online poker legislation passed the Senate in 2017 but did not become law.
The sports betting provision passed a committee vote last Tuesday and is included for the first time in the Senate budget proposal. However, it is not part of Gov. Andrew Cuomo's executive budget proposal.
Despite the New York Senate passing online poker measures by a wide margin in each of the past two years, it has never become law and this year may be no different.
The Assembly has never advanced an online poker bill to a full floor vote, although the chamber's gaming committee chairman Rep. Gary Pretlow has apparently worked on such legislation. With no online poker bill or sports betting legislation currently in the Assembly, it is difficult to see how such measures will become law in the state of New York this year.
With the deadline for the final state budget set at April 1, it should be clear soon whether or not New York legislators turn to online poker or sports wagering provisions to help fill gaps in requisite revenue for the state.
Photo courtesy of Ken Lund/Flickr.com
Finding a trustworthy room to play online poker can be a monumental burden. That's all the more true if you're just looking for a place to play poker for free. We've listed five of the best play-money poker sites to enjoy and help hone your skills.