Marathon Twitch Streamer Arlie Shaban Talks Joining Team Run It Up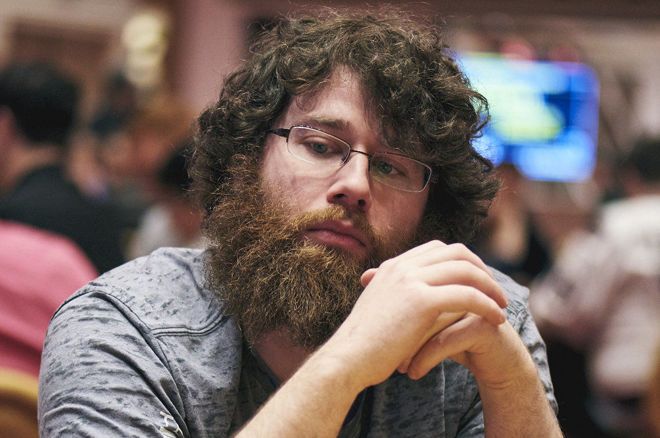 Arlie Shaban is perhaps best known in the poker world for streaming for 1,000 hours over 125 consecutive days, which culminated with a 43-hour stream. Outside of poker, he's known for participating in another game – Big Brother Canada.
Earlier this month, Shaban was announced as a streaming ambassador for Jason Somerville's Run It Up. As a part of Team RIU, the 29-year-old will continue to stream while also working on his live game at stops such as October's Run It Up Reno.
"The real inspiration for me to become a full-time streamer was Kevin Martin," Shaban told PokerNews. "We met after his first season of Big Brother Canada and I would constantly pick his brain about poker and streaming. After seeing how he became so successful in both of those I decided to focus hard on making it happen myself."
Shaban: "I studied Twitch for over a year before joining myself."
Shaban, who has two older sisters, grew up in the small town of Claremont about an hour northeast of Toronto. He got a degree in business communications from Brock University, and shortly after graduating is when he got the call to be on Big Brother Canada, a show won by Martin in its all-star fifth season.
"There are definitely some similarities to poker and Big Brother," said Shaban, who added it was a childhood dream of his to compete on Big Brother. "It's a game where you have to hide your skills from your opponents while also trying to figure out what they're hiding from you. Once you figure out details about how your opponents are playing, you then use it against them to try to get that first-place money."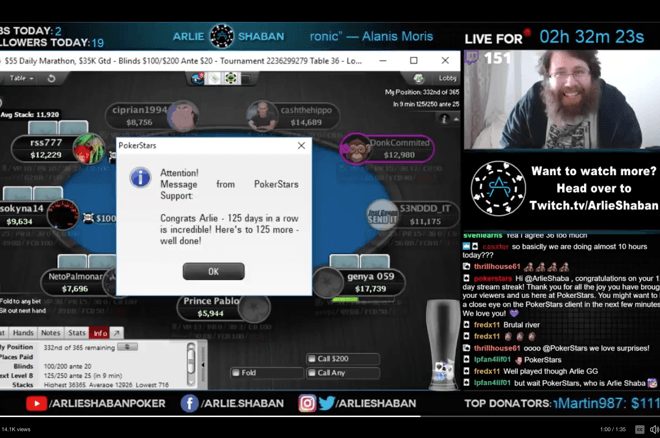 Shaban, who placed eighth in his season, spent the next few years traveling around Canada before working at Enterprise Rent-A-Car for a year. That's when poker came calling.
"I've played poker my whole life," Shaban explained. "I used to gamble with my friends in public school and even had a poker night a few times a week back then. A few years ago, I went through the Max-Value training program which is what drastically improved my game and made it possible for me to go full time."
Shaban's foray into the poker world also coincided with the rise of Twitch.
"I knew Twitch poker was a competitive market and hard to break into," he said. "I studied Twitch for over a year before joining myself. I knew I needed to set myself apart from other streamers and since I couldn't be the funniest or the best poker player, I decided to attempt a marathon stream because I have always loved grinding hard. I streamed 1,000 hours in 125 consecutive days, with a minimum stream time of four hours per day and an average stream of eight hours per day. I did this from my very first stream ever."
Shaban's first dive into the Twitch poker world made a big splash in the community, and given Run It Up's dominance in that market, it was no surprise the Canadian caught the eye of Somerville.
"Getting sponsored by RIU is an actual dream," Shaban gushed. "They are such a fun and hardworking crew of people, led by the absolute legend Jason Somerville. The live event they put on bi-annually, RIU Reno, was the best time I've ever had playing poker in my life. It was the funniest environment imaginable."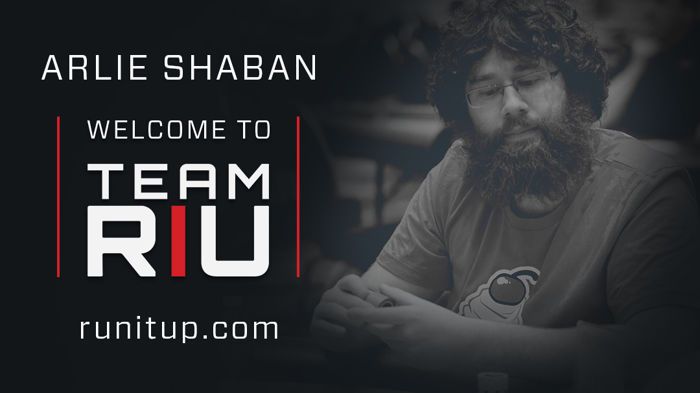 Back in May, Shaban made his live poker debut at the sixth installment of RIU Reno, where he notched three cashes for $1,400 in prize money. He'll return in October looking to add to that.
You can follow RIU's newest ambassador on Twitter @ArlieShaban.
Executive Editor US, PokerNews Podcast co-host & 2013 WSOP Bracelet Winner.