Poker Backer Calls Out Maurice Hawkins, Court Order Issued for $103K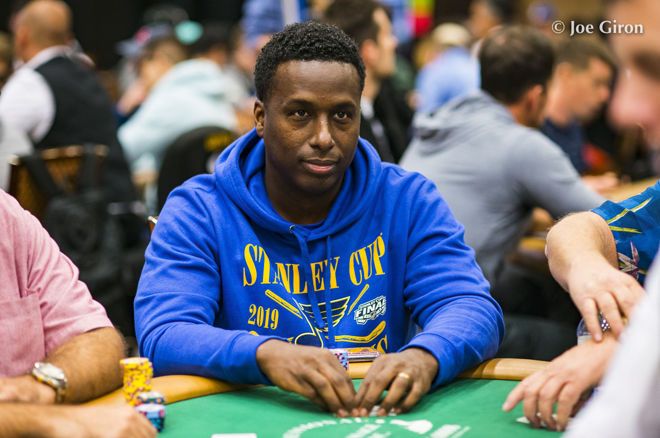 With nearly $3.8 million and a record 13 World Series of Poker Circuit gold ring victories on his résumé, Maurice Hawkins is a familiar figure in the poker world. Known as much for being outspoken as he is for his skills at the table, Hawkins has found himself in the limelight on more than one occasion.
Most recently, it's because a former backer has publicly accused the HPT champ of failing to adhere to their agreement.
Backer Speaks Out
On the penultimate day of the 2019 World Series of Poker, North Carolina restauranteur Randy Garcia took to Twitter calling out Hawkins.
Garcia also reached out to PokerNews to elaborate. According to him, he met Hawkins on the WSOP Circuit back in 2017. Given his busy work schedule, Garcia viewed backing as a way he could still be involved with poker, and since Hawkins was looking the two struck a deal.
"In March of 2017 I began to stake Maurice Hawkins by providing him a bankroll for 50 percent of his action," Garcia told PokerNews. "He did very well for me, then in May, before the WSOP, he came in third at the WSOP Circuit event after being the chip leader with only a handful of people left. The next day I got a message that he lost our entire bankroll playing blackjack because he was depressed and in a casino alone."
"When it was clear I wasn't going to get paid and I stopped sending him money the deal was over."
He continued: "Instead of blowing up, I responded with kindness and understanding. (Come to find out he was being sued by another lawyer [Hal Lewis] and used the exact same excuse with him about losing the bankroll playing blackjack). In order for me to see my money again, I knew I had to give him some additional funds for the 2017 WSOP. During the WSOP he did very well final tabling two separate events. I flew out to Vegas to collect my half and that is when the excuses started. He only paid me a fraction of what I was owed so he could continue to play events.
"Every time I asked for my share, he said 'be patient.' When it was clear I wasn't going to get paid and I stopped sending him money the deal was over. He said he couldn't pay me and that on the next big score he would get me. Since our deal ended he has cashed for almost $1 million and still tells me to 'be patient.' He has had a number of six-figure scores and refuses to even pay me $1. We then set up a monthly payment plan and after the first two months he decided to no longer pay me. It's been almost two years now. I have kept this matter private hoping he would have enough integrity and respect for me to pay me back… So, two years later, I had no choice but to sue him and expose him. I want the poker community to be aware of this, so no one makes the same mistake I did."
Court's Final Judgment
PokerNews has obtained a final judgment issued by the Circuit Court of the 15th Judicial Circuit in and for Palm Beach County, Florida. Case No. 502019CA000052XXXXMB lists Randy Garcia as the plaintiff and Maurice Hawkins as the defendant.
A "Final Hearing for Damages" came before the court on May 21, 2019 and an order and adjudge was issued as follows:
This Court entered a Default Judgment on Liability in favor of Plaintiff and against Defendant on April 9th , 2019.
In accordance with the Default Judgment on Liability, a Final Hearing on Damages was scheduled for May 21st , 2019 at 10:00 a.m.
At the final hearing on damages, Plaintiff's counsel was present in the courtroom and Plaintiff was present by telephone. Defendant did not appear personally or through counsel.
The court then ruled in favor of Garcia to the tune of $103,000. That did not include prejudgment statutory interest in the amount of $12,377.34 plus court costs of $451.00 for a total of $115,828.34.
"The Court reserves jurisdiction to enter such further orders and to take such further action as it deems appropriate and necessary to enforce this Judgment," Judge Jeffrey Gillen included in the order.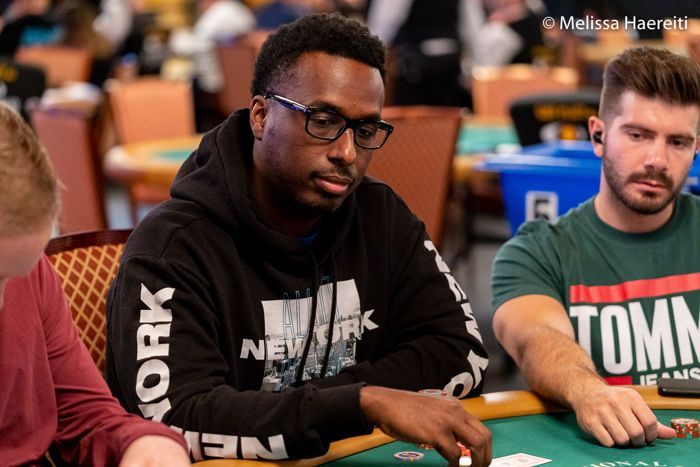 Hawkins Responds
PokerNews reached out to Hawkins for comment and he offered the following via text message:
"We have handled this amicably and there's really nothing to write about. While he did back me, we had many conversations and money transactions that had nothing to do with backing. Dude had what he presumed I owed him. I was making payments. He wanted a lump sum. He said if he didn't get 30K he was going to go on Twitter, contact the world and defame my name. By getting people to post about loans as if it is poker news and it's really not. Had nothing to do with backing. Basically, say shit that Twitter trolls love [like] scum and I am a scammer. Then people run with it.
"He made money off me like everyone else had in the past. What I borrow from someone isn't news but when you are a poker player I guess people find a way to make it news. I am all these things when I didn't want to give him the lump sum. But yet I bet the story won't be spun like that. Like I said earlier, it's been handled and he will validate that."
Garcia Seeks to Recant
Shortly after texting with Hawkins, PokerNews received an email from Garcia, who had already gone on the record. Garcia asked that this article not be run as he confirmed he was in the process of reaching an agreement with Hawkins on a reparation plan.
In the name of transparency and in the interest of the poker community, PokerNews declined Garcia's request but did offer him the opportunity to add to the official record.
"My lawsuit against Maurice Hawkins is currently in the process of being amicably resolved," he said.
Executive Editor US, PokerNews Podcast co-host & 2013 WSOP Bracelet Winner.