Insane Bad Beat at EPT Prague: Running Quads Beats Top Full House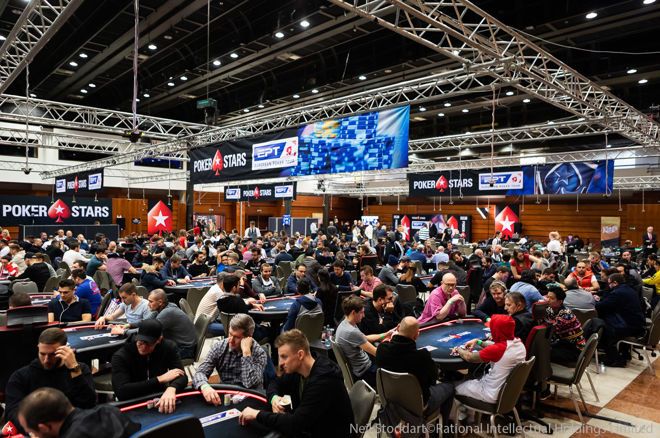 Table Of Contents
If you hear Florian Ribouchon launch into a bad beat story, don't tune him out.
Unlike so many others, this one's actually worth listening to, and worthy of some sympathy. The beat Ribouchon experienced on Day 1b of the PokerStars European Poker Tour Prague €5,300 Main Event was one for the ages.
The Hand
The hand seemed to be a typical boring one, anonymous and forgettable among the hundreds played at Table 24 through the course of the day.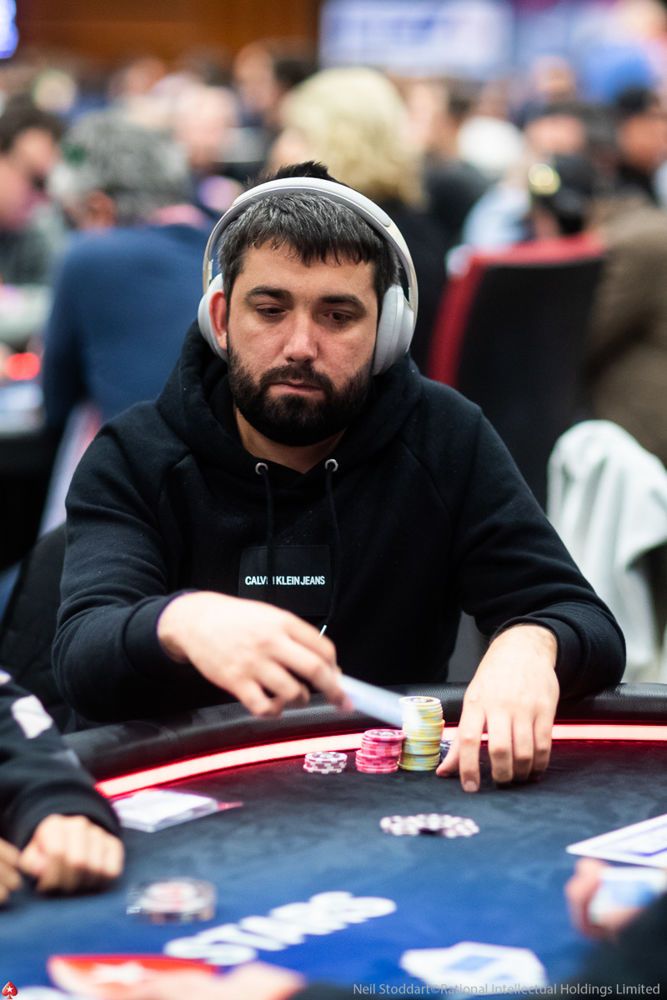 Nobody seated there likely had a clue they were about to witness something epic as three players checked down a board of
during Level 7 (300/600/600). Lukasz Grossmann had raised it up from middle position and been called by Ribouchon in the small blind and Antoine Vranken in the big.
While nobody showed any interest in the pot, in actuality, all three players held monster hands by the turn. Each hoped one of the others would do something to build the pot, but all three watched as the others knuckled to the river.
Finally, Ribouchon led out for 4,500. Vranken made it 10,000 and Grossmann jammed for 28,400. Covering both opponents, Ribouchon shoved as well, with Vranken calling off his remaining 25,400. The three players showed down:
Ribouchon:

Vranken:

Grossmann:
Players at the table scrambled for their phones to document the wild hand. A roughly 1-in-1,000 chance had just come home for Grossmann, who collected a pot worth about 95,000. Ribouchon eliminated Vranken in a small side pot with his superior full house.
Vranken admitted afterward to PokerNews he probably should have found a fold facing two shoves.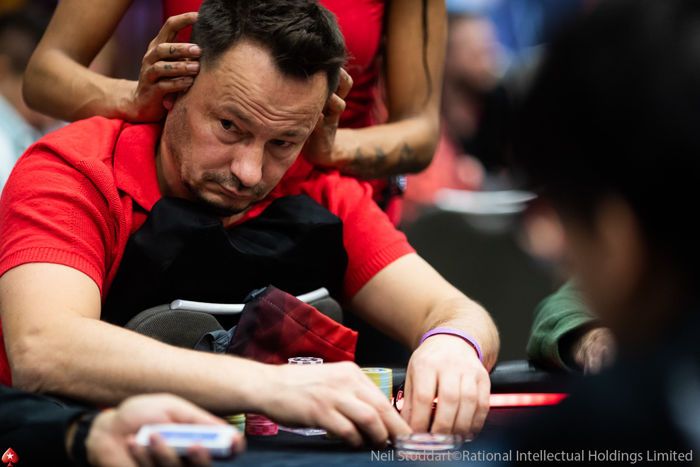 Other Memorable Beats
With thousands and thousands of hands dealt at PokerStars live events every year, it's only natural that the law of probability will ensure some sick beats are dealt out.
In fact, PokerStars has already put together something of a bad beat hall of fame:
The beat suffered by Ribouchon won't even go down as the sickest of 2019, though. That dubious honor will undoubtedly be held by Bryce Yockey, who received a monstrously unlucky beat courtesy of Josh Arieh in the World Series of Poker $50,000 Poker Players Championship.
Both Yockey and Ribouchon held win probabilities well north of 99%, but Yockey's timing was a bit more unfortunate, playing with hundreds of thousands of dollars in equity on the line at the final table of one of poker's biggest events.
In the end, the EPT Prague pot ended up a totally insignificant one in the grand scheme of things as none of the players involved found a bag. Still, it stands as the most memorable moment on an otherwise forgettable day of early-tournament poker.