PokerNews to Online Live Report 30 Events During 2020 PokerStars SCOOP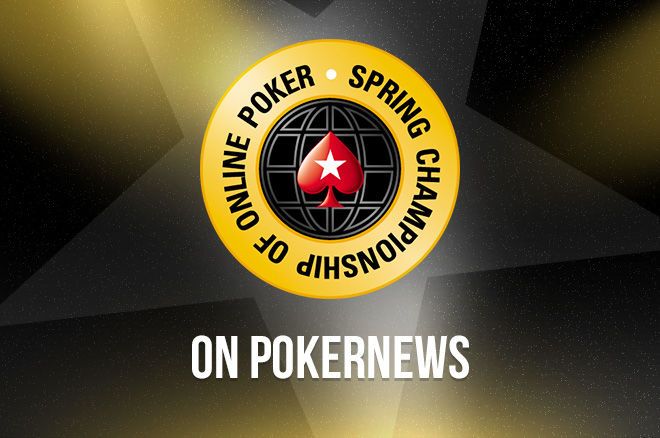 Table Of Contents
With a whopping $85 million in guarantees, the 2020 PokerStars Spring Championship of Online Poker (SCOOP) is an absolute can't-miss series on every grinder's schedule. A total of 80 events are lined up, with buy-ins available for every wallet as each event will consist of a Low (L), Medium (M), and High (H) tier buy-in.
A wide range of poker formats is on tap during the festival that runs on PokerStars from April 30 to May 20.
While No-Limit Hold'em takes up the majority of the schedule, Pot Limit Omaha players will have plenty to look forward to as well, while specialists can duke it out in formats like H.O.R.S.E., Stud Hi-Lo and NL 2-7 Single Draw.
The $25,000 Super High Roller on May 12 is the biggest buy-in event on the schedule.
The PokerNews SCOOP Hub is Here!
Every single day of the SCOOP, at least $1.5 million in guarantees is up for grabs. The final Sunday alone, which sports six Main Events (three tiers of NLHE and PLO) guarantees a mouth-watering $22 million in guarantees.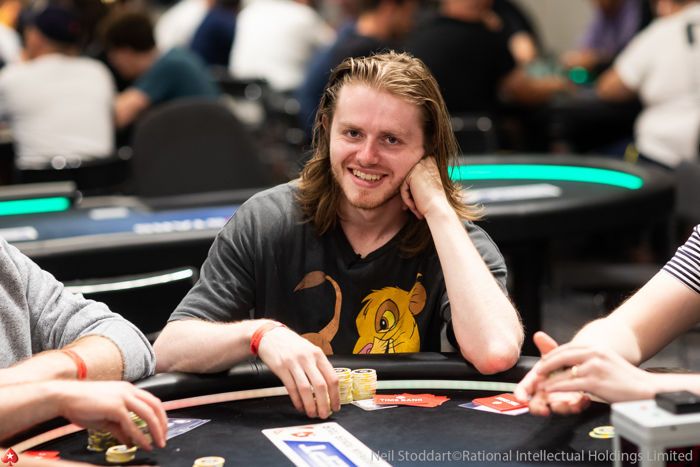 PokerNews Delivering Live Coverage of 30 Events
Now that live events are off for the foreseeable future, the PokerNews live reporting team has shifted their attention to the digital felt. No fewer than 30 SCOOP events will be live covered by PokerNews; an unprecedented step in the realm of online poker tournament coverage!
For all information regarding the 2020 SCOOP, check out the dedicated hub on PokerNews.
Full PokerStars Spring Championship of Online Poker Schedule
| Date | Time (EDT) | Event | Buy-in | Game | Notes | Guarantee | Live Coverage on PN? |
| --- | --- | --- | --- | --- | --- | --- | --- |
| April 30 | 13:00 | SCOOP 02-L | $22 | NLHE | 8-Max, Progressive KO, Mini Thursday Thrill SE | $300,000 | No |
| April 30 | 13:00 | SCOOP 02-M | $215 | NLHE | 8-Max, Progressive KO, Thursday Thrill SE | $750,000 | Yes |
| April 30 | 13:00 | SCOOP 02-H | $2,100 | NLHE | 8-Max, Progressive KO | $1,000,000 | Yes |
| April 30 | 14:15 | SCOOP 03-L | $22 | PLO | 6-Max | $80,000 | No |
| April 30 | 14:15 | SCOOP 03-M | $215 | PLO | 6-Max | $200,000 | No |
| April 30 | 14:15 | SCOOP 03-H | $2,100 | PLO | 6-Max | $400,000 | No |
| April 30 | 15:30 | SCOOP 04-L | $11 | NLHE | | $80,000 | No |
| April 30 | 15:30 | SCOOP 04-M | $109 | NLHE | | $250,000 | No |
| April 30 | 15:30 | SCOOP 04-H | $1,050 | NLHE | | $350,000 | No |
| | | | | | | | |
| May 1 | 13:00 | SCOOP 05-L | $11 | NLHE | | $125,000 | No |
| May 1 | 13:00 | SCOOP 05-M | $109 | NLHE | | $300,000 | No |
| May 1 | 13:00 | SCOOP 05-H | $1,050 | NLHE | | $400,000 | No |
| May 1 | 14:15 | SCOOP 06-L | $22 | 8-Game | | $30,000 | No |
| May 1 | 14:15 | SCOOP 06-M | $215 | 8-Game | | $60,000 | No |
| May 1 | 14:15 | SCOOP 06-H | $2,100 | 8-Game | | $150,000 | No |
| May 1 | 15:30 | SCOOP 07-L | $6 | NLHE | 8-Max, Progressive KO | $80,000 | No |
| May 1 | 15:30 | SCOOP 07-M | $55 | NLHE | 8-Max, Progressive KO | $300,000 | No |
| May 1 | 15:30 | SCOOP 07-H | $530 | NLHE | 8-Max, Progressive KO | $500,000 | No |
| May 1 | 17:00 | SCOOP 08-L | $11 | NLHE | 8-Max, Turbo | $35,000 | No |
| May 1 | 17:00 | SCOOP 08-M | $109 | NLHE | 8-Max, Turbo | $100,000 | No |
| May 1 | 17:00 | SCOOP 08-H | $1,050 | NLHE | 8-Max, Turbo | $200,000 | No |
| | | | | | | | |
| May 2 | 10:30 | SCOOP 09-L | $6 | NLHE | 8-Max, Afternoon Deep Stack | $50,000 | No |
| May 2 | 10:30 | SCOOP 09-M | $55 | NLHE | 8-Max, Afternoon Deep Stack | $175,000 | No |
| May 2 | 10:30 | SCOOP 09-H | $530 | NLHE | 8-Max, Afternoon Deep Stack | $300,000 | No |
| May 2 | 13:00 | SCOOP 10-L | $11 | NLHE | Progressive KO | $200,000 | No |
| May 2 | 13:00 | SCOOP 10-M | $109 | NLHE | Progressive KO | $500,000 | No |
| May 2 | 13:00 | SCOOP 10-H | $1,050 | NLHE | Progressive KO | $750,000 | Yes |
| May 2 | 14:15 | SCOOP 11-L | $11 | NL 5-Card Draw | Progressive KO | $15,000 | No |
| May 2 | 14:15 | SCOOP 11-M | $109 | NL 5-Card Draw | Progressive KO | $25,000 | No |
| May 2 | 14:15 | SCOOP 11-H | $1,050 | NL 5-Card Draw | Progressive KO | $40,000 | No |
| May 2 | 15:30 | SCOOP 12-L | $2.20+R | NLHE | 8-Max, Turbo | $25,000 | No |
| May 2 | 15:30 | SCOOP 12-H | $215+R | NLHE | 8-Max, Turbo | $200,000 | No |
| May 2 | 15:30 | SCOOP 12-M | $22+R | NLHE | 8-Max, Turbo | $100,000 | No |
| | | | | | | | |
| May 3 | 08:00 | SCOOP 13-L | $6 | NLHE | 8-Max, Progressive KO, Mini Sunday Kickoff SE | $50,000 | No |
| May 3 May | 08:00 | SCOOP 13-M | $55 | NLHE | 8-Max, Progressive KO, Sunday Kickoff SE | $250,000 | No |
| May 3 | 08:00 | SCOOP 13-H | $530 | NLHE | 8-Max, Progressive KO | $400,000 | No |
| May 3 | 10:30 | SCOOP 14-L | $11 | NLHE | 8-Max | $100,000 | No |
| May 3 | 10:30 | SCOOP 14-M | $109 | NLHE | 8-Max, Sunday Warm-Up SE | $350,000 | No |
| May 3 | 10:30 | SCOOP 14-H | $1,050 | NLHE | 8-Max, Sunday Warm-Up SE | $500,000 | Yes |
| May 3 | 13:00 | SCOOP 15-L | $22 | NLHE | Mini Sunday Million SE | $275,000 | No |
| May 3 | 13:00 | SCOOP 15-M | $215 | NLHE | Sunday Million SE | $1,000,000 | Yes |
| May 3 | 13:00 | SCOOP 15-H | $2,100 | NLHE | Sunday HR SE | $1,000,000 | Yes |
| May 3 | 14:15 | SCOOP 16-L | $22 | PLO | 6-Max | $80,000 | No |
| May 3 | 14:15 | SCOOP 16-M | $215 | PLO | 6-Max | $200,000 | No |
| May 3 | 14:15 | SCOOP 16-H | $2,100 | PLO | 6-Max | $400,000 | No |
| May 3 | 15:30 | SCOOP 17-L | $109 | NLHE | 8-Max | $400,000 | No |
| May 3 | 15:30 | SCOOP 17-M | $1,050 | NLHE | 8-Max | $750,000 | No |
| May 3 | 15:30 | SCOOP 17-H | $10,300 | NLHE | 8-Max, High Roller | $1,000,000 | Yes |
| May 3 | 17:00 | SCOOP 18-L | $22 | NLHE | 8-Max, Turbo, Progressive KO, Mini Sunday Cooldown SE | $100,000 | No |
| May 3 | 17:00 | SCOOP 18-M | $215 | NLHE | 8-Max, Turbo, Progressive KO, Sunday Cooldown SE | $250,000 | No |
| May 3 | 17:00 | SCOOP 18-H | $2,100 | NLHE | 8-Max, Turbo, Progressive KO, Sunday Cooldown SE | $400,000 | No |
| | | | | | | | |
| May 4 | 12:05 | SCOOP 19-L | $11 | FLHE | 6-Max | $12,000 | No |
| May 4 | 12:05 | SCOOP 19-M | $109 | FLHE | 6-Max | $25,000 | No |
| May 4 | 12:05 | SCOOP 19-H | $1,050 | FLHE | 6-Max | $60,000 | No |
| May 4 | 13:00 | SCOOP 20-L | $6 | NLHE | 6-Max, Progressive KO | $100,000 | No |
| May 4 | 13:00 | SCOOP 20-M | $55 | NLHE | 6-Max, Progressive KO | $500,000 | No |
| May 4 | 13:00 | SCOOP 20-H | $530 | NLHE | 6-Max, Progressive KO | $1,000,000 | No |
| May 4 | 14:15 | SCOOP 21-L | $6 | NLO8 | 8-Max | $15,000 | No |
| May 4 | 14:15 | SCOOP 21-M | $55 | NLO8 | 8-Max | $50,000 | No |
| May 4 | 14:15 | SCOOP 21-H | $530 | NLO8 | 8-Max | $100,000 | No |
| May 4 | 15:30 | SCOOP 22-L | $11 | NLHE | | $50,000 | No |
| May 4 | 15:30 | SCOOP 22-M | $109 | NLHE | | $200,000 | No |
| May 4 | 15:30 | SCOOP 22-H | $1,050 | NLHE | | $300,000 | No |
| | | | | | | | |
| May 5 | 12:05 | SCOOP 23-L | $6 | 5-Card PLO | 6-Max, Progressive KO | $30,000 | No |
| May 5 | 12:05 | SCOOP 23-M | $55 | 5-Card PLO | 6-Max, Progressive KO | $100,000 | No |
| May 5 | 12:05 | SCOOP 23-H | $530 | 5-Card PLO | 6-Max, Progressive KO | $200,000 | No |
| May 5 | 13:00 | SCOOP 24-L | $109 | NLHE | 8-Max, Mini Super Tuesday SE | $350,000 | No |
| May 5 | 13:00 | SCOOP 24-M | $1,050 | NLHE | 8-Max, Super Tuesday SE | $1,000,000 | Yes |
| May 5 | 13:00 | SCOOP 24-H | $10,300 | NLHE | 8-Max, High Roller | $1,000,000 | Yes |
| May 5 | 14:15 | SCOOP 25-L | $22 | FL 2-7 Triple Draw | | $25,000 | No |
| May 5 | 14:15 | SCOOP 25-M | $215 | FL 2-7 Triple Draw | | $50,000 | No |
| May 5 | 14:15 | SCOOP 25-H | $2,100 | FL 2-7 Triple Draw | | $100,000 | No |
| May 5 | 15:30 | SCOOP 26-L | $22 | NLHE | 6-Max | $80,000 | No |
| May 5 | 15:30 | SCOOP 26-M | $215 | NLHE | 6-Max | $200,000 | No |
| May 5 | 15:30 | SCOOP 26-H | $2,100 | NLHE | 6-Max | $400,000 | No |
| May 5 | 18:00 | SCOOP 27-L | $6 | NLHE | 8-Max, Turbo, Progressive KO | $40,000 | No |
| May 5 | 18:00 | SCOOP 27-M | $55 | NLHE | 8-Max, Turbo, Progressive KO | $150,000 | No |
| May 5 | 18:00 | SCOOP 27-H | $530 | NLHE | 8-Max, Turbo, Progressive KO | $250,000 | No |
| | | | | | | | |
| May 6 | 12:05 | SCOOP 28-L | $11 | Stud Hi/Lo | | $15,000 | No |
| May 6 | 12:05 | SCOOP 28-M | $109 | Stud Hi/Lo | | $40,000 | No |
| May 6 | 12:05 | SCOOP 28-H | $1,050 | Stud Hi/Lo | | $80,000 | No |
| May 6 | 13:00 | SCOOP 29-L | $55 | NLHE | 8-Max, Midweek Freeze | $275,000 | No |
| May 6 | 13:00 | SCOOP 29-M | $530 | NLHE | 8-Max, Midweek Freeze | $400,000 | No |
| May 6 | 13:00 | SCOOP 29-H | $5,200 | NLHE | 8-Max, Midweek Freeze | $750,000 | No |
| May 6 | 14:15 | SCOOP 30-L | $5.50+R | PLO | 6-Max | $35,000 | No |
| May 6 | 14:15 | SCOOP 30-H | $530+R | PLO | 6-Max | $300,000 | No |
| May 6 | 14:15 | SCOOP 30-M | $55+R | PLO | 6-Max | $125,000 | No |
| May 6 | 15:30 | SCOOP 31-L | $11 | NLHE | Progressive KO | $50,000 | No |
| May 6 | 15:30 | SCOOP 31-M | $109 | NLHE | Progressive KO | $250,000 | No |
| May 6 | 15:30 | SCOOP 31-H | $1,050 | NLHE | Progressive KO | $400,000 | No |
| | | | | | | | |
| May 7 | 10:30 | SCOOP 32-L | $6 | NLHE | | $35,000 | No |
| May 7 | 10:30 | SCOOP 32-M | $55 | NLHE | | $150,000 | No |
| May 7 | 10:30 | SCOOP 32-H | $530 | NLHE | | $250,000 | No |
| May 7 | 13:00 | SCOOP 34-L | $109 | NLHE | 8-Max, Progressive KO, Mini Thursday Thrill | $500,000 | No |
| May 7 | 13:00 | SCOOP 34-M | $1,050 | NLHE | 8-Max, Progressive KO, Thursday Thrill | $1,000,000 | Yes |
| May 7 | 13:00 | SCOOP 34-H | $10,300 | NLHE | 8-Max, Progressive KO, High Roller | $1,000,000 | Yes |
| May 7 | 14:15 | SCOOP 35-L | $6 | PLO8 | 8-Max | $15,000 | No |
| May 7 | 14:15 | SCOOP 35-M | $55 | PLO8 | 8-Max | $50,000 | No |
| May 7 | 14:15 | SCOOP 35-H | $530 | PLO8 | 8-Max | $100,000 | No |
| May 7 | 15:30 | SCOOP 36-L | $22 | NLHE | 6-Max | $80,000 | No |
| May 7 | 15:30 | SCOOP 36-M | $215 | NLHE | 6-Max | $250,000 | No |
| May 7 | 15:30 | SCOOP 36-H | $2,100 | NLHE | 6-Max | $400,000 | No |
| | | | | | | | |
| May 8 | 13:00 | SCOOP 37-L | $11 | NLHE | 8-Max | $125,000 | No |
| May 8 | 13:00 | SCOOP 37-M | $109 | NLHE | 8-Max | $400,000 | No |
| May 8 | 13:00 | SCOOP 37-H | $1,050 | NLHE | 8-Max | $500,000 | No |
| May 8 | 14:15 | SCOOP 38-L | $22 | HORSE | | $35,000 | No |
| May 8 | 14:15 | SCOOP 38-M | $215 | HORSE | | $60,000 | No |
| May 8 | 14:15 | SCOOP 38-H | $2,100 | HORSE | | $125,000 | No |
| May 8 | 15:30 | SCOOP 39-L | $6 | NLHE | Heads-Up, Turbo, Progressive Total KO Zoom | $60,000 | No |
| May 8 | 15:30 | SCOOP 39-M | $55 | NLHE | Heads-Up, Turbo, Progressive Total KO Zoom | $175,000 | No |
| May 8 | 15:30 | SCOOP 39-H | $530 | NLHE | Heads-Up, Turbo, Progressive Total KO Zoom | $250,000 | No |
| | | | | | | | |
| May 9 | 10:30 | SCOOP 40-L | $11 | NLHE | Afternoon Deep Stack | $80,000 | No |
| May 9 | 10:30 | SCOOP 40-M | $109 | NLHE | Afternoon Deep Stack | $200,000 | No |
| May 9 | 10:30 | SCOOP 40-H | $1,050 | NLHE | Afternoon Deep Stack | $300,000 | No |
| May 9 | 13:00 | SCOOP 41-L | $55 | PLO | 6-Max | $100,000 | No |
| May 9 | 13:00 | SCOOP 41-M | $530 | PLO | 6-Max | $200,000 | No |
| May 9 | 13:00 | SCOOP 41-H | $5,200 | PLO | 6-Max | $750,000 | Yes |
| May 9 | 14:15 | SCOOP 42-L | $6 | NLHE | 8-Max, Progressive KO | $80,000 | No |
| May 9 | 14:15 | SCOOP 42-M | $55 | NLHE | 8-Max, Progressive KO | $400,000 | No |
| May 9 | 14:15 | SCOOP 42-H | $530 | NLHE | 8-Max, Progressive KO | $750,000 | No |
| | | | | | | | |
| May 10 | 08:00 | SCOOP 43-L | $6 | NLHE | Mini Sunday Kickoff SE | $50,000 | No |
| May 10 | 08:00 | SCOOP 43-M | $55 | NLHE | Sunday Kickoff SE | $250,000 | No |
| May 10 | 08:00 | SCOOP 43-H | $530 | NLHE | | $400,000 | No |
| May 10 | 10:30 | SCOOP 44-L | $22 | NLHE | 8-Max, Progressive KO | $200,000 | No |
| May 10 | 10:30 | SCOOP 44-M | $215 | NLHE | 8-Max, Progressive KO, Sunday Warm-Up SE | $500,000 | No |
| May 10 | 10:30 | SCOOP 44-H | $2,100 | NLHE | 8-Max, Progressive KO, Sunday Warm-Up SE | $1,000,000 | Yes |
| May 10 | 13:00 | SCOOP 45-L | $55 | NLHE | Mini Sunday Million SE | $500,000 | No |
| May 10 | 13:00 | SCOOP 45-M | $530 | NLHE | Sunday Million SE | $1,000,000 | Yes |
| May 10 | 13:00 | SCOOP 45-H | $5,200 | NLHE | Sunday HR SE | $1,000,000 | Yes |
| May 10 | 14:15 | SCOOP 46-L | $22 | NLO8 | 6-Max, Progressive KO | $60,000 | No |
| May 10 | 14:15 | SCOOP 46-M | $215 | NLO8 | 6-Max, Progressive KO | $125,000 | No |
| May 10 | 14:15 | SCOOP 46-H | $2,100 | NLO8 | 6-Max, Progressive KO | $200,000 | No |
| May 10 | 15:30 | SCOOP 47-L | $11 | NLHE | 8-Max | $100,000 | No |
| May 10 | 15:30 | SCOOP 47-M | $109 | NLHE | 8-Max | $400,000 | No |
| May 10 | 15:30 | SCOOP 47-H | $1,050 | NLHE | 8-Max | $750,000 | No |
| May 10 | 17:00 | SCOOP 48-L | $6 | NLHE | Turbo, Progressive KO, Mini Sunday Cooldown SE | $40,000 | No |
| May 10 | 17:00 | SCOOP 48-M | $55 | NLHE | Turbo, Progressive KO, Sunday Cooldown SE | $225,000 | No |
| May 10 | 17:00 | SCOOP 48-H | $530 | NLHE | Turbo, Progressive KO, Sunday Cooldown SE | $400,000 | No |
| | | | | | | | |
| May 11 | 13:00 | SCOOP 49-L | $6 | NLHE | | $80,000 | No |
| May 11 | 13:00 | SCOOP 49-M | $55 | NLHE | | $400,000 | No |
| May 11 | 13:00 | SCOOP 49-H | $530 | NLHE | | $750,000 | No |
| May 11 | 14:15 | SCOOP 50-L | $11 | Stud | | $15,000 | No |
| May 11 | 14:15 | SCOOP 50-M | $109 | Stud | | $35,000 | No |
| May 11 | 14:15 | SCOOP 50-H | $1,050 | Stud | | $60,000 | No |
| May 11 | 15:30 | SCOOP 51-L | $6 | NLHE | 4-Max, Progressive KO | $35,000 | No |
| May 11 | 15:30 | SCOOP 51-M | $55 | NLHE | 4-Max, Progressive KO | $150,000 | No |
| May 11 | 15:30 | SCOOP 51-H | $530 | NLHE | 4-Max, Progressive KO | $250,000 | No |
| | | | | | | | |
| May 12 | 12:05 | SCOOP 52-L | $11 | NL 2-7 Single Draw | | $15,000 | No |
| May 12 | 12:05 | SCOOP 52-M | $109 | NL 2-7 Single Draw | | $25,000 | No |
| May 12 | 12:05 | SCOOP 52-H | $1,050 | NL 2-7 Single Draw | | $60,000 | No |
| May 12 | 13:00 | SCOOP 53-L | $215 | NLHE | 8-Max | $500,000 | No |
| May 12 | 13:00 | SCOOP 53-M | $2,100 | NLHE | 8-Max | $750,000 | No |
| May 12 | 13:00 | SCOOP 53-H | $25,000 | NLHE | 8-Max Super High Roller | $2,000,000 | Yes |
| May 12 | 14:15 | SCOOP 54-L | $22 | PLO8 | 6-Max | $40,000 | No |
| May 12 | 14:15 | SCOOP 54-M | $215 | PLO8 | 6-Max | $100,000 | No |
| May 12 | 14:15 | SCOOP 54-H | $2,100 | PLO8 | 6-Max | $200,000 | No |
| May 12 | 15:30 | SCOOP 55-L | $11 | NLHE | | $80,000 | No |
| May 12 | 15:30 | SCOOP 55-M | $109 | NLHE | | $250,000 | No |
| May 12 | 15:30 | SCOOP 55-H | $1,050 | NLHE | | $400,000 | No |
| May 12 | 18:00 | SCOOP 56-L | $6 | NLHE | 8-Max, Progressive KO | $40,000 | No |
| May 12 | 18:00 | SCOOP 56-M | $55 | NLHE | 8-Max, Progressive KO | $175,000 | No |
| May 12 | 18:00 | SCOOP 56-H | $530 | NLHE | 8-Max, Progressive KO | $300,000 | No |
| | | | | | | | |
| May 13 | 12:05 | SCOOP 57-L | $11 | HORSE | | $20,000 | No |
| May 13 | SCOOP 57-M | $109 | HORSE | | $50,000 | No | |
| May 13 | 12:05 | SCOOP 57-H | $1,050 | HORSE | | $80,000 | No |
| May 13 | 13:00 | SCOOP 58-L | $55 | NLHE | | $350,000 | No |
| May 13 | 13:00 | SCOOP 58-M | $530 | NLHE | | $750,000 | No |
| May 13 | 13:00 | SCOOP 58-H | $5,200 | NLHE | High Roller | $1,000,000 | Yes |
| May 13 | 14:15 | SCOOP 59-L | $22 | NLHE | Heads-Up | $40,000 | No |
| May 13 | 14:15 | SCOOP 59-M | $215 | NLHE | Heads-Up | $100,000 | No |
| May 13 | 14:15 | SCOOP 59-H | $2,100 | NLHE | Heads-Up | $200,000 | Yes |
| May 13 | 15:30 | SCOOP 60-L | $11 | NLHE | Progressive KO | $50,000 | No |
| May 13 | 15:30 | SCOOP 60-M | $109 | NLHE | Progressive KO | $250,000 | No |
| May 13 | 15:30 | SCOOP 60-H | $1,050 | NLHE | Progressive KO | $300,000 | No |
| | | | | | | | |
| May 14 | 10:30 | SCOOP 61-L | $11 | NLHE | | $80,000 | No |
| May 14 | 10:30 | SCOOP 61-M | $109 | NLHE | | $175,000 | No |
| May 14 | 10:30 | SCOOP 61-H | $1,050 | NLHE | | $250,000 | No |
| May 14 | 12:05 | SCOOP 62-L | $11 | FLO8 | 8-Max | $25,000 | No |
| May 14 | 12:05 | SCOOP 62-M | $109 | FLO8 | 8-Max | $50,000 | No |
| May 14 | 12:05 | SCOOP 62-H | $1,050 | FLO8 | 8-Max | $100,000 | No |
| May 14 | 13:00 | SCOOP 63-L | $55 | NLHE | 8-Max, Progressive KO, Mini Thursday Thrill SE | $500,000 | No |
| May 14 | 13:00 | SCOOP 63-M | $530 | NLHE | 8-Max, Progressive KO Thursday Thrill SE | $1,000,000 | Yes |
| May 14 | 13:00 | SCOOP 63-H | $5,200 | NLHE | 8-Max, Progressive KO, High Roller | $1,000,000 | Yes |
| May 14 | 14:15 | SCOOP 64-L | $11 | Razz | | $20,000 | No |
| May 14 | 14:15 | SCOOP 64-M | $109 | Razz | | $40,000 | No |
| May 14 | 14:15 | SCOOP 64-H | $1,050 | Razz | | $80,000 | No |
| May 14 | 15:30 | SCOOP 65-L | $22 | NLHE | | $125,000 | No |
| May 14 | 15:30 | SCOOP 65-M | $215 | NLHE | | $350,000 | No |
| May 14 | 15:30 | SCOOP 65-H | $2,100 | NLHE | | $500,000 | No |
| | | | | | | | |
| May 15 | 12:05 | SCOOP 66-L | $11 | 8-Game | | $25,000 | No |
| May 15 | 12:05 | SCOOP 66-M | $109 | 8-Game | | $50,000 | No |
| May 15 | 12:05 | SCOOP 66-H | $1,050 | 8-Game | | $125,000 | No |
| May 15 | 13:00 | SCOOP 67-L | $22 | NLHE | | $125,000 | No |
| May 15 | 13:00 | SCOOP 67-M | $215 | NLHE | | $250,000 | No |
| May 15 | 13:00 | SCOOP 67-H | $2,100 | NLHE | | $400,000 | No |
| May 15 | 14:15 | SCOOP 68-L | $11 | PLO | 6-Max, Progressive KO | $35,000 | No |
| May 15 | 14:15 | SCOOP 68-M | $109 | PLO | 6-Max, Progressive KO $125K Gtd | $125,000 | No |
| May 15 | 14:15 | SCOOP 68-H | $1,050 | PLO | 6-Max | $300,000 | No |
| May 15 | 15:30 | SCOOP 69-L | $11 | NLHE | 6-Max, Turbo Shootout | $40,000 | No |
| May 15 | 15:30 | SCOOP 69-M | $109 | NLHE | 6-Max, Turbo Shootout | $100,000 | No |
| May 15 | 15:30 | SCOOP 69-H | $1,050 | NLHE | 6-Max, Turbo Shootout | $200,000 | No |
| | | | | | | | |
| May 16 | 10:30 | SCOOP 70-L | $11 | NLHE | Afternoon Deep Stack | $80,000 | No |
| May 16 | 10:30 | SCOOP 70-M | $109 | NLHE | Afternoon Deep Stack | $200,000 | No |
| May 16 | 10:30 | SCOOP 70-H | $1,050 | NLHE | Afternoon Deep Stack | $300,000 | No |
| May 16 | 13:00 | SCOOP 71-L | $6 | NLHE | 8-Max, Progressive KO | $100,000 | No |
| May 16 | 13:00 | SCOOP 71-M | $55 | NLHE | 8-Max, Progressive KO | $500,000 | No |
| May 16 | 13:00 | SCOOP 71-H | $530 | NLHE | 8-Max, Progressive KO | $750,000 | No |
| May 16 | 14:15 | SCOOP 72-L | $11 | NLO8 | 6-Max, Turbo | $20,000 | No |
| May 16 | 14:15 | SCOOP 72-M | $109 | NLO8 | 6-Max, Turbo | $50,000 | No |
| May 16 | 14:15 | SCOOP 72-H | $1,050 | NLO8 | 6-Max, Turbo | $100,000 | No |
| | | | | | | | |
| May 17 | 08:00 | SCOOP 73-L | $6 | NLHE | Progressive KO, Mini Sunday Kickoff SE | $40,000 | No |
| May 17 | 08:00 | SCOOP 73-M | $55 | NLHE | Progressive KO, Sunday Kickoff SE | $200,000 | No |
| May 17 | 08:00 | SCOOP 73-H | $530 | NLHE | Progressive KO | $400,000 | No |
| May 17 | 10:30 | SCOOP 74-L | $22 | NLHE | | $200,000 | No |
| May 17 | 10:30 | SCOOP 74-M | $215 | NLHE | Sunday Warm-Up SE | $500,000 | No |
| May 17 | 10:30 | SCOOP 74-H | $2,100 | NLHE | Sunday Warm-Up SE | $750,000 | Yes |
| May 17 | 13:00 | SCOOP 74-L | $109 | NLHE | 8-Max Main Event | $3,000,000 | Yes |
| May 17 | 13:00 | SCOOP 74-M | $1,050 | NLHE | 8-Max Main Event | $5,000,000 | Yes |
| May 17y | 13:00 | SCOOP 74-H | $10,300 | NLHE | 8-Max Main Event | $5,000,000 | Yes |
| May 17 | 14:15 | SCOOP 01-L | $2 | NLHE | Phase Event | $200,000 | No |
| May 17 | 14:15 | SCOOP 01-M | $22 | NLHE | Phase Event | $1,000,000 | No |
| May 17 | 14:15 | SCOOP 01-H | $215 | NLHE | Phase Event | $2,000,000 | Yes |
| May 17 | 15:30 | SCOOP 75-L | $109 | PLO | 6-Max, PLO, Main Event | $400,000 | Yes |
| May 17 | 15:30 | SCOOP 75-M | $1,050 | PLO | 6-Max, PLO, Main Event | $750,000 | Yes |
| May 17 | 15:30 | SCOOP 75-H | $10,300 | PLO | 6-Max, PLO, Main Event | $1,250,000 | Yes |
| May 17 | 17:00 | SCOOP 76-L | $11 | NLHE | 8-Max, Turbo, Progressive KO, Mini Sunday Cooldown SE | $100,000 | No |
| May 17 | 17:00 | SCOOP 76-M | $109 | NLHE | 8-Max, Turbo, Progressive KO, Sunday Cooldown SE | $500,000 | No |
| May 17 | 17:00 | SCOOP 76-H | $1,050 | NLHE | 8-Max, Turbo, Progressive KO, Sunday Cooldown SE | $750,000 | No |
| | | | | | | | |
| May 18 | 14:15 | SCOOP 77-L | $11 | NLHE | 8-Max, Progressive KO | $200,000 | No |
| May 18 | 14:15 | SCOOP 77-M | $109 | NLHE | 8-Max, Progressive KO | $750,000 | No |
| May 18 | 14:15 | SCOOP 77-H | $1,050 | NLHE | 8-Max, Progressive KO | $1,000,000 | No |
| May 18 | 17:00 | SCOOP 78-L | $22 | NLHE | Turbo | $80,000 | No |
| May 18 | 17:00 | SCOOP 78-M | $215 | NLHE | Turbo | $200,000 | No |
| May 18 | 17:00 | SCOOP 78-H | $2,100 | NLHE | Turbo | $300,000 | No |
| | | | | | | | |
| May 19 | 13:00 | SCOOP 79-L | $109 | NLHE | 8-Max, Mini Super Tuesday SE | $400,000 | No |
| May 19 | 13:00 | SCOOP 79-M | $1,050 | NLHE | 8-Max, Super Tuesday SE | $1,000,000 | Yes |
| May 19 | 13:00 | SCOOP 79-H | $10,300 | NLHE | 8-Max, High Roller | $1,000,000 | Yes |
| May 19 | 15:30 | SCOOP 80-L | $11 | 5-Card PLO | 6-Max | $30,000 | No |
| May 19 | 15:30 | SCOOP 80-M | $109 | 5-Card PLO | 6-Max | $80,000 | No |
| May 19 | 15:30 | SCOOP 80-H | $1,050 | 5-Card PLO | 6-Max | $175,000 | No |