The Eight Types of Nicknames You See at the WSOP Online at GGPoker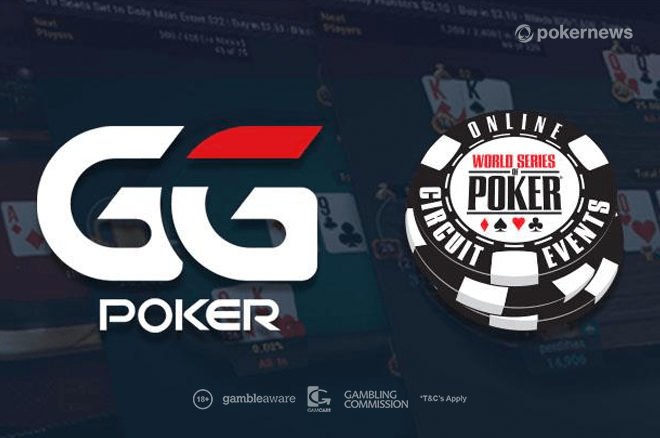 What went through your mind when you chose your GGPoker nickname? Did you choose an alias that reflects your personality? Perhaps your moniker is what you're known as on other sites.
There are some weird and wonderful poker nicknames floating around the online poker world and plenty of different aliases have shown up during the 2020 WSOP Online. We've categorized them into eight different types. Which do you fall under?
Hard to Write
Everyone likes to be liked so if you want the PokerNews Live Reporting team to love you please stop creating hard to write nicknames! We're talking to you Juan "4!8!15!16!23" Vecino and Tang "tommmmmmm" Jing-In.
Writing a wide variety of player names from countries around the world is a difficult enough task without having to worry about typing Eduards "IlIlIlIliIIl" Kudrjavcevs' barcode nickname out.
We have to give (dis)honorable mentions to the likes of Stefan "C3H5N3O6" Lehner, Mark "Fe1ixFe1icis" Wong, and Mateus "p7p7p7p7" Pimenta. Stop it, please!
Classic nicknames
Some poker players are worthy of a gold star thank to sticking with their well-known nicknames despite having the chance to create a completely new alias. We're not allowed favorites here at PokerNews as we try to remain impartial, but we doff our cap to the likes of Brandon "DrOctagon" Adams, Ludovic "Gr4vyB04t" Geilich, Evan "GRIPSED_com" Jarvis, and Dara "OriginalDoke" O'Kearney.
These heroes lead us on nicely to…..
Follow all the latest from the GGPoker 2020 WSOP - LIVE!
The cards are in the air in the GGPoker WSOP Online. The PokerNews live reporting team is on top of all things WSOP. Don't miss a beat!
Oh come on
Online poker allows you to become anyone you feel like being, even other poker players. Imagine our delight to see Phil Ivey in the hunt for a WSOP Online bracelet at GGPoker. It wasn't Ivey though, was it? Nope. It was British star Ben "Phil Ivey" Farrell.
Funnily enough, Farrell's name is taken by fellow Brit Adam "Ben Farrell" Owen. Even Max Silver is getting in one the alias spoofing, choosing the GGPoker nickname of Max "Liv Boeree" Silver. We wonder is Boeree is known as "Max Silver"?
Ivey names
A handful of players were thinking along the same lines as Ben Farrell when they chose their nicknames because they went with variations of the legendary figure of Phil Ivey.
Ten-time WSOP bracelet winner Ivey is an extremely popular figure. Here's hoping, Roberto "GhostingIvey" Firmino, Edward "IVEYJR" Swales, Praz "PhiLiveysNan" Bansi manage to enjoy even a fraction of the success of the man whose name they're using.
Learn more about WSOP legend Phil Ivey
Naughty nicknames
We're all adults here so we don't mind some slightly naughty aliases adorning our reporting pages. We've bumped into the likes of Valerii "BigusDickus" Kutepov, Alex "rubbherducky" Difelice, and Yurek "PatFenis" Jarnevic over the past few weeks.
Harry "Vulvasore" Lodge, Kathy "YouMakeMeWet" Sathaphan, and Anna "iLovePorn" Piaskowska are another trio of grinders with suggestive nicknames, but another came to our attention recently, a nickname that has the chance of becoming the best-known in the world.
Bryan "smbdySUCKme" Piccioli is the chip leader in the WSOP Online Main Event, online poker's largest (in terms of prize pool) tournament ever. Picciloi is 37 eliminations from winning more than $3.9 million.
Only 38 players remain in the 2020 WSOP Online Main Event
Always vs Never
Nicknames with always and never are much more common than you'd think. Perhaps they're trying to use some basic low-level psychology to help them during their grinds?
How's working out for you Kamal Preet "Always AA" Singh, Cesar Pastor "ALWAYS3BET" Suarez Torres, and Jeremy "AlwaysGTO" Wien. Is there any evidence to suggest Zhanhui "alwayspush" Zheng is always jamming his stack into the middle of the felt? We know for a fact Artur "AlwaysWithNuts" Martirosian is prepared to get his stack in without holding the nuts; that in itself could be a naughty nickname!
Never is the opposite of always and these crop up all the time. You've got to feel sorry for Zidong "Never_Lucky" Zhao who never gets lucky at the tables. Poker must be quite boring for Gediminas "NeverGambol" Uselis, but equally as fun for Dmitriy "NeverLoseGuy" Sokyrko. Never losing would be a pretty cool attribute for a poker player to have.
Mortal enemies
There are some pretty fierce rivalries in the poker world, not least GGPoker ambassador Daniel Negreanu and his nemesis Shaun Deeb. We're going to start a petition to have the following GGPoker players start a rivalry with one another, what do you think?
Arikaran "[email protected][email protected]" Kunaratnam v Andrii "BabyShark19" Kozlenko
Jacek "EasyMoney21" Pustula vs Maksim "EasyMoney88" Murzich
Yohay "donkeycalls" Bullkich vs Edward "DonkeyTrap" Leblanc
David "Gingerdog" Greene vs Liwei "GingerFish" Ou
Ramon "Weeeeeeeee" Limberger vs Camilo "weeeeeeeeee" Salazar Gomez
Plan of attack
It's important to have a plan of attack when it comes to playing poker. Going into battle without a game plan is often a recipe for disaster. Terence "4betfold" Woon, Marco "5betforinfo" Conti, and Ka Ming "ForeverRunGd" Chan have their plans in place. Chan, in particular, seems to be onto a good thing.
Some players, including Niklas "SpeedyDouble" Astedt, prefer playing with a big stack so go out of their way to accumulate chips early on in a tournament. Getting aggressive like Karamvir "allinpre" Mangat and Frida "BetRaiseJam" Villanueva is one way to do this.
Super-loose calls aren't recommended by many players but Miha "call6high" Gantar didn't receive that memo by the looks of things.
Patrice "GGPokerPOY" Brandt has set his stall out and is aiming high if his alias is anything to go by.
Favourite hands
We've all got a favorite hand that we love being dealt (mine's Ts-7s) but have you noticed these favorites are never pocket aces? Gianmarco "K6Allin" Benincasa and Darien "Queendeuce" Doolin like to mix things up by the sounds of things, while Wai Lun William "27oALLIN" Lam loves nothing more than getting involved in the seven-deuce game, obviously.
We wouldn't advise following in the footsteps of Thomas "any2" McEvoy and Rodney "BadCards" Lawrence unless you fancy yourself as the next Gus Hansen!