Tony Dunst "Blown Away" by 2020 Online Poker Prize Pools; Praises WPT World Online Championships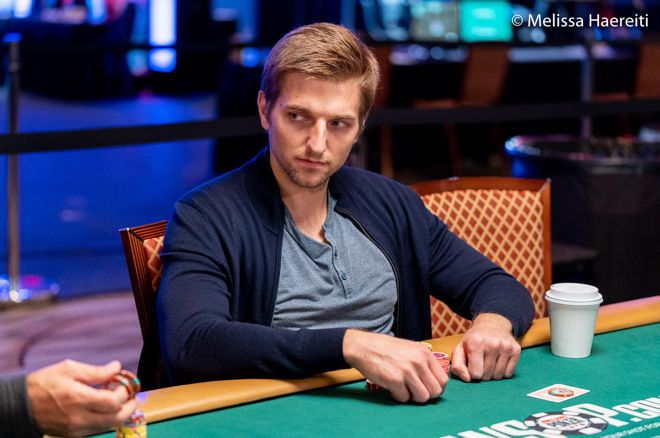 It's been a strange summer for WPT Commentator Tony Dunst. Instead of being out on the World Poker Tour, presenting coverage of some of the most prestigious tournaments across the world, he's been sat at home all summer with live poker sidelined in the United States.
However, despite the cancellation of numerous weddings and trips, Dunst has found it easy to switch to the online focus - with instantaneous success!
He took down 2020 WSOP Online Event #21: $777 NLH 6-Handed for $168,342 for his second bracelet and has also been a huge proponent of the World Poker Tour World Online Championships which are taking place on partypoker.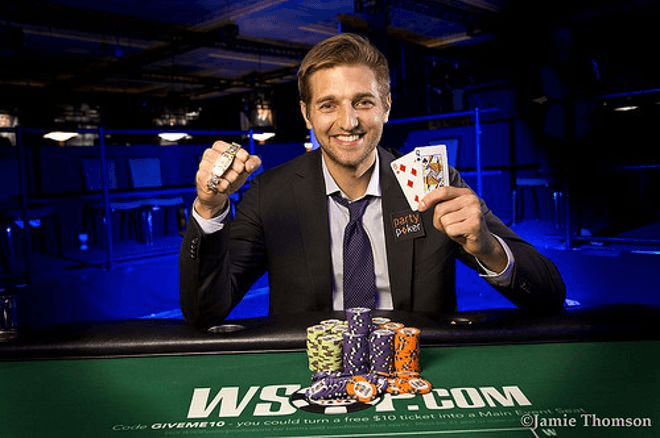 Poker World "Very Lucky" says Dunst
No one could have predicted what the 2020 poker landscape would look like, and no one could have predicted the way the industry came together to ensure that poker players and fans could still enjoy playing, railing and enjoying the game they know and love. However, Dunst says there's more to that, with poker players having lucked out with the industry they're part of.
"I kind of think the poker world is very lucky in that we still get to basically go to work every day and maintain what drives us and gives us purpose and that the game is still there for us, we can still compete for it.
---
---
"It's in a different avenue, but it's still there. And a lot of people right now have seen their businesses and their livelihood, just kind of go up in smoke during all this. So it's lucky the way things are how they are right now."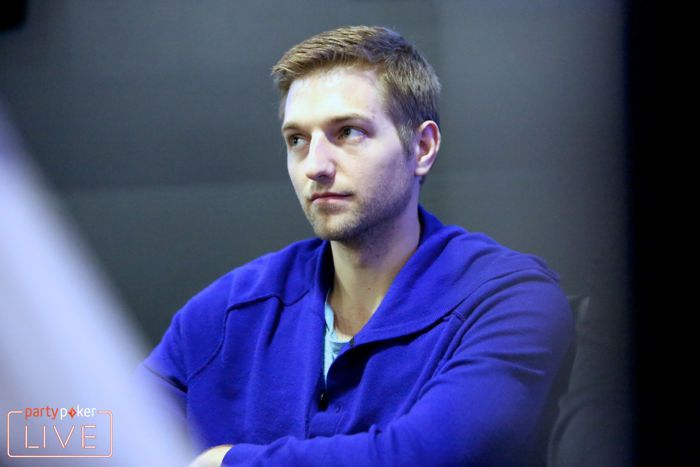 Dunst has been a tremendous ambassador for poker throughout his time on the World Poker Tour, as he balances playing with commentating on poker.
"It was an amazing opportunity, but if I'm going to be [in the booth] all the time talking about the play of my peers and the people will make our final tables, I really got to be able to walk the walk, like I really have to step up my knowledge and my ability to execute on the felt."
So by using the new tools that poker has, including solvers and various other forms of poker study, Dunst says he rededicated himself and now felt more able to discuss the high levels play on display at WPT final tables.
WPT World Online Championships
Dunst has of course been excited about the World Poker Tour and partypoker combining for the WPT World Online Championships this summer, offering players the chance to win five WPT titles and entry into the season-ending WPT Tournament of Champions.
"The Tournament of Champions remains one of the tournaments on the calendar that is a real value add from a poker company back to its players, there's generally about $150,000 to $200,000 in added money and prizes in that tournament is only eligible to WPT champions. And there are five of them coming from the World Online Championships! They're going to be permanent WPT champions and have access to that tournament."
Satellites are booming, with several events having generous guarantees to encourage players to not only jump into the action, but to get in for less and be in with a chance of getting a huge return on investment.
Head to the WPT WOC Reporting Hub
Stay up to date with everything going on in the World Poker Tour World Online Championships at the PokerNews Reporting Hub
Growing Up Online
Having "grown up online," Dunst says that online remains the gold standard if you're going to cut it at the height of poker.
"You have to be able to beat the best at online poker. That's where it's like really played out as big as the live arena is, and while I know there's a little more prestige and history attached to live events, to me that like the top of the game is being played online and I grew up in the culture of online poker.
"And the field sizes and prize pools for online poker lately have really blown me away."
---
---
Dunst's Poker Goals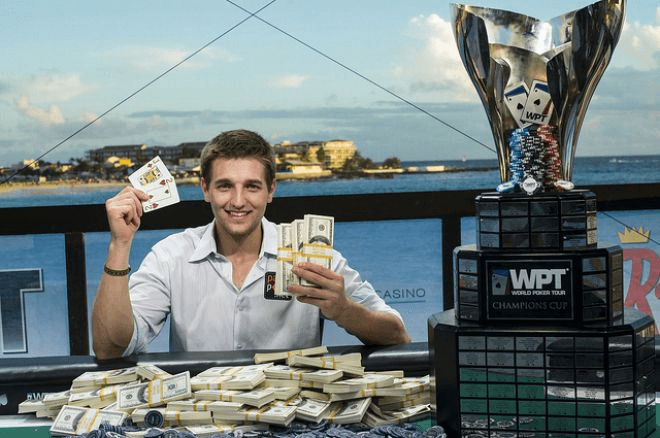 One of Dunst's remaining poker goals is to win another WPT title to go with his 2013 WPT Caribbean victory.
"I got pretty close last year, finishing runner-up to Ole Schemion in the Tournament of Champions and getting that close made me realize like how bad I wanted to take down another one of those. So from a poker accolades standpoint, there's that, but also I'd love to win a Triple Crown."
Away from poker, Dunst is aiming to improve his tennis and speak more Spanish, proving that there's more to the WPT Commentator than meets the eye.
LearnWPT Training Site
Away from playing and commentating, Dunst is creating content for LearnWPT alongside the likes of Andrew Lichtenberger and Vanessa Selbst. He says he's going to use the online grind this summer to turn those hand histories into training videos, in addition to the "ton" of training videos he's made so far.
"I just love those hand histories. I've done a million of them in terms of you know, creating content and asking players to break down hands for me. And it's just always some of the most interesting stuff for players such as myself or people who are terrible. Just listening to that what someone is thinking in a hand and understanding why they're making these decisions, I think is some of the absolute best content for helping you to understand how to approach your game."
LearnWPT Instructors Dominate 2020 Online WSOP
WPT World Online Championships Winners
| Date | Event | Field | Prize pool | Winner | Payout |
| --- | --- | --- | --- | --- | --- |
| 7/21/20 | Event #1: $3,200 Pot Limit Omaha Hi-Lo Championship | 145 | $500,000 | Paul Tedeschi | $92,105 |
| 7/28/20 | Event #2: $3,200 Pot Limit Omaha Championship | 342 | $1,026,000 | Alex Manzano | $176,132 |
| 8/4/20 | Event #3: $3,200 8-Max Championship | 1,062 | $3,186,000 | Gavin Cochrane | $540,664 |
| 8/11/20 | Event #4: $3,200 6-Max Championship | 999 | $3,000,000 | Nick Petrangelo | $494,550 |
| 8/18/20 | Event #5: $3,200 Knockout Championship | 1,035 | $3,105,000 | Daniel Smyth | $413,391 |
| 8/25/20 | Event #6: $3,200 Mix-Max Championship | 989 | $3,000,000 | Andrey Kotelnikov | $488,508 |
---
Play in the WPT World Online Championships on partypoker
In order to play in the WPT WOC you need to sign up for a partypoker account. Download partypoker via PokerNews and receive up to $30 worth of SPINS jackpot sit & go tickets when you make your first deposit.
Deposit $10 to receive $10 worth of free play, made up of:
Day 1 = 1 x $5 SPINS ticket + 5 x $0.25 SPINS tickets
Day 2 = 5 x $0.25 SPINS tickets
Day 4 = 5 x $0.25 SPINS tickets
Day 6 = 5 x $0.25 SPINS tickets
Up your initial deposit to $20 and $30 worth of free play is yours, made up of:
Day 1 = 1x $5 SPINS ticket + 5 x $1 SPINS tickets
Day 2 = 1 x $5 SPINS tickes + 5x $1 SPINS tickets
Day 4 = 4 x $1 SPINS tickets
Day 5 = 2 x $3 SPINS tickets