WSOP Executive Director Ty Stewart Shares Main Event & Poker Hall of Fame Details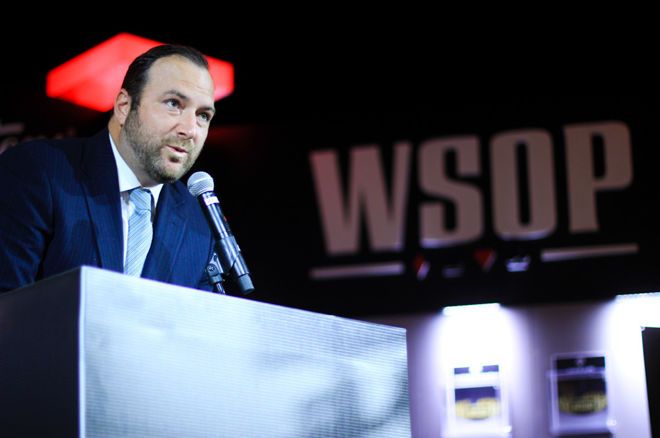 Table Of Contents
Last week, the WSOP announced details surrounding an official $10,000 buy-in 2020 World Series of Poker (WSOP) Main Event. The freezeout tournament will be an online-live hybrid, and PokerNews has put together this guide containing all pertinent information.
As expected, reactions to the announcement were polarizing.
Daniel Negreanu, a GGPoker Ambassador, was understandably excited as it gave him a final shot at his bracelet bets: "I'm stoked! We had an incredible summer running bracelet events at both WSOP.com and GGPoker.com but the one thing missing was a pure freezeout Main Event to genuinely crown a 2020 WSOP champ."
Others were more critical believing the announcement was a money grab and ill-advised given the current state of affairs in the world.
At the time of the announcement, WSOP Executive Director Ty Stewart briefly addressed each.
"There must be a World Champion in 2020," he said. "Poker's history is too important. It's a unique format for the Main Event, but this is a unique year. We want to keep players' health and safety top of mind and still deliver a great televised showcase for the game we love."
PokerNews was able to do a follow-up chat with Stewart, who answered some questions and shared some more details about the upcoming 2020 WSOP $10,000 Main Event.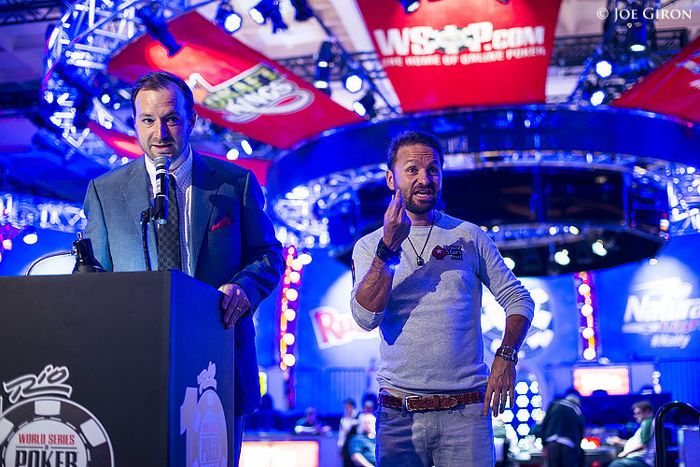 Q&A w/ Ty Stewart
A lot of players had given up hope that a live 2020 WSOP would happen. Did you all ever give up hope? How long have you been working on this online-live hybrid Main Event?
We had been evaluating the hybrid model since even before the casinos were allowed to reopen. The strategy was to use the online platform to play down to a manageable number where we could test daily and keep players safe, but play the historic hands live for television.
Our contact tracing standards are significant, and we did not want to increase the risk of disqualifying any player seated in proximity of another with a positive test. We knew the longer the duration in a live environment the more complications, so became happy to focus in on the final table and heads-up finale format.
Should players expect any other tournaments built around the WSOP Main Event, be they online or live?
We are still working through that. Many of the citywide poker rooms are open. Bally's in particular has some plans to expand their poker offering using the best safety protocols. We feel we can likely hold some pretty significant 1-2 day tournaments and mixed games against the backdrop of the Main Event. But there will not be any other WSOP bracelet events or poker events at the Rio. That production will be a "bubble" for those entrants once they go through COVID testing.
Does the fact that WSOP.com now has the ability to host multi-day tournaments mean that players can look forward to more multi-day events in the future?
"To me, the Main Event means $10k freezeout, period. Hasn't changed in 51 years. Won't start now."
Yes and no. Look, there was simply no way we would turn the $10K Main Event into a turbo. So being able to have a deeper structure and more play was perhaps the most important gating step in this process. We need 888poker to bring Poker 8 to the U.S. yesterday. So, the new features we must have, and players deserve, is a different topic but change is coming.
Admittedly for the Main Event on Poker 6 it may still look a little clunky in its execution like the tournament is running even though it is paused for all players. But we have tested it multiple times and feel confident in the solution.
What will be the WSOP's position on Stoyan Madanzhiev who won the summer WSOP GGPoker $5,000 Main Event?
Поздравявам (congratulations) Stoyan. Well done to make history winning the Guinness Book of World Records' largest-ever online event. Congratulations on your bracelet and $3.9M.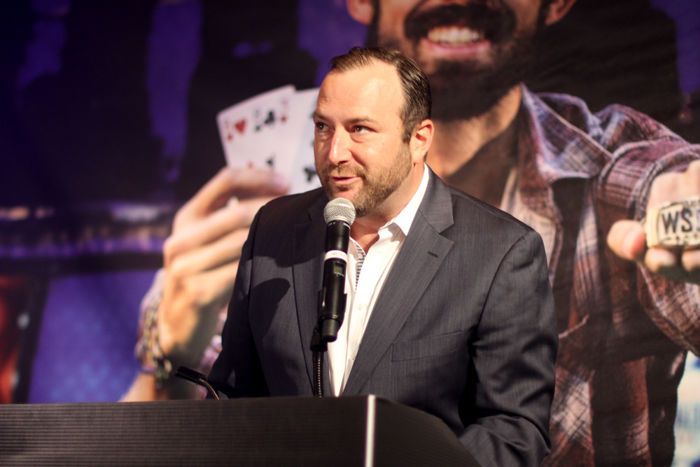 Some folks feel the summer $5,000 Main Event was this year's "WSOP Main Event". Others say a $5K multi-bullet online event is different than the traditional $10,000 freezeout Main Event. What are your thoughts?
I don't like the business of comparing accomplishments. Whose bracelet is better? The Colossus winner or a $10K mixed. They are bracelets and they are part of our history. We have often identified the finale events of our series like WSOP Europe or WSOP APAC as Main Events. But we were pretty transparent in every press release we were holding onto hope to still play the WSOP later in 2020. To me the Main Event means $10K freezeout, period. Hasn't changed in 51 years. Won't start now.
Some vocal critics suggest WSOP is just doing this for profit. What would you say to such critics?
Paying customers are entitled to their opinions and after 15 years I just appreciate the passion everyone has for the event. But yes, the only thing I take issue with is the idea we're willing to tarnish the event for a short-term profit. Trust me, we will not make money on the 2020 WSOP Main Event.
"We fought for the resources to do this so there could be some buzz for poker to end the year and another photo on the Gallery of Champions."
The biggest winners certainly will be those at the final table. Poker players are good at math and somebody will do the math. We're putting up a million for the heads up, we've got production and staging costs.
We're operational in two states where we already have the market share lead. We fought for the resources to do this so there could be some buzz for poker to end the year and another photo on the Gallery of Champions.
We were criticized initially for WSOP Online but it helped kickstart perhaps the greatest summer of online poker ever. We have a responsibility to market the game through this platform.
How important is tradition to you and others at the WSOP?
Our history is everything. You just look at the pictures of those legends and pioneers and feel a responsibility to keep pushing ahead. It started somewhat humbly, but you could tell they all believed in what they were doing to celebrate poker and provide a showcase. I was one of those guys sitting in a corporate job watching TV and wishing I could be a part of it. I never forget that, and so we've got to keep inspiring people to play the game, to love the game, and as long as we stay true to that I am fine with us creating new versions of old traditions.
Given there is a WSOP Main Event taking place, will there be a Poker Hall of Fame Class of 2020? Can you share any details?
There will be a 2020 Poker Hall of Fame class, or said more accurately, a 2020 inductee. We are going to return to the tradition of one inductee per year, voted in by their peers, but I'd like to present the full details on that in the near future.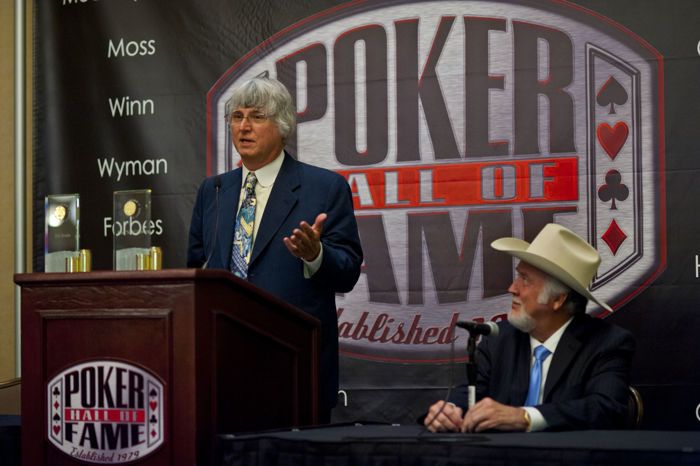 WSOP 2020 Schedule: FAQs
When is the 2020 WSOP Main Event?

This year's competition is split between the WSOP.com poker client and the GGPoker client, with both operators running tournaments at different times.

The action at WSOP.com (New Jersey and Nevada players only) begins on Dec. 13, 2020. More info here.

The action at GGPoker begins on Nov. 29. More info here.
When is the 2020 WSOP Main Event taking place in Las Vegas?

The final table of the 'domestic' 2020 WSOP Main Event will take place at the Rio All-Suite Hotel & Casino in Las Vegas, on Monday, Dec. 28, 2020.
When is the 2020 WSOP Main Event taking place in Europe?

The final table of the 'international' 2020 WSOP Main Event will take place at the Kings Casino in Rozvadov, Czech Republic, on Tuesday, Dec. 16, 2020.
How many starting flights will there be for U.S. players?

The U.S.-only tournament to be hosted on the WSOP.com platform feature a single Day 1 on Dec. 13, 2020.
How many starting flights will there be on GGPoker?

The GGPoker leg of the 2020 WSOP Main Event features three starting flights:

Day 1a: Sunday, Nov. 29
Day 1b: Saturday, Dec. 5
Day 1c: Sunday, Dec.6

Despite the three starting flights, players will be allowed to enter only a single Day 1.
When is the 2020 WSOP Main Event Heads-Up Finale?

The 2020 WSOP Heads Up Finale will see the winner of the 'domestic' and the 'international' WSOP Main Event play down to a final winner.

The event will take place at the Rio All-Suite Hotel & Casino in Las Vegas on Wednesday, Dec. 30. More info here.
Executive Editor US, PokerNews Podcast co-host & 2013 WSOP Bracelet Winner.