PokerNews Op-Ed: It's Time to Get Ulvis Alberts in the Poker Hall of Fame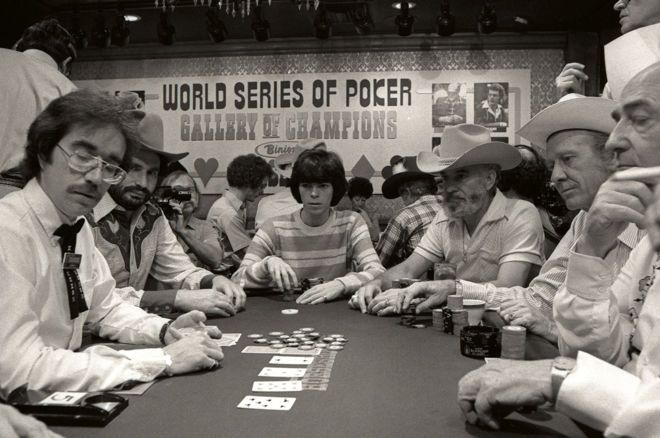 Due to the pandemic, the traditional World Series of Poker (WSOP) did not take place in Las Vegas this summer. As such, the usual Poker Hall of Fame (PHoF) festivities that usually accompany it also did not take place.
However, a Class of 2020 may still be in the cards as WSOP officials did not rule out the possibility when asked by PokerNews.
As such, I thought it might be the right time to make a case for someone who has never been nominated for enshrinement, but in my opinion, deserves to be in. No, I'm not talking about a deserving player like Ted Forrest or Antonio Esfandiari; in fact, this person has never really played poker.
Remember, the criteria for non-players to make it into the PHoF are as follows:
"Or, for non-players, contributed to the overall growth and success of the game of poker, with indelible positive and lasting results."
For me, this man has undeniably contributed to the growth and success of poker, and his work has shown "lasting results" for nearly half a century.
I am talking about the original photographer of the WSOP – Ulvis Alberts.
Poker Just a Part of Stellar Career
If you've ever seen a photograph from the WSOP during the late 1970s and early 1980s, it's almost a certainty Alberts snapped it. Portraits of Johnny Moss, Jack Strauss, and Stu Ungar (like the lead photo), many of which hang in the hallowed halls of the Rio each summer, were taken by Alberts. For many years, he was the first and only photographer allowed unlimited access at Binion's Horseshoe.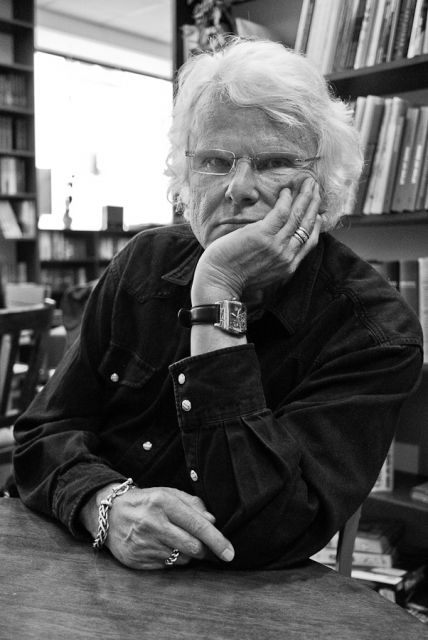 Born in Latvia, one of three Baltic republics, Alberts immigrated to the United States in 1949. He attended the University of Washington in Seattle and graduated with a Bachelor of Arts in radio and television.
In the late 1960s, he snapped photos of luminaries such as Bob Dylan, Jerry Garcia, and Jimi Hendrix, just to name a few.
In the early 1970s, he relocated to Los Angeles after accepting an invitation to audit the filmmaker's program at the American Film Institute. During his time there he took iconic photos of celebrities such as Groucho Marx, John Wayne, Christopher Reeve, Peter Sellers, and many others. Those photos and more have been memorialized in his book Camera as Passport: 1966-2008.
It was an adventurous and stellar career and all before he ever stepped foot inside a casino. Then came an invitation from Jack Binion to photograph the WSOP for the first time.
The Poker Photographer Pioneer
Alberts, who is now in his late 70s and residing in Riga, Latvia, first traveled to the WSOP in 1977 and entered a new and foreign world.
"It gave me a chance to enter a world I wasn't familiar with," Alberts told PokerNews in an interview last year. "I'm not a poker player, by the way. It was a chance to see these people, these characters and cowboys, and in those days, I got a lot of good photography just by the fact people were smoking cigars and cigarettes. The smoke enhanced some of the situations at Binion's. It was a new world."
While local news photographers had taken winner photos from past WSOPs, Alberts considered that "boring stuff" and instead focused on something more intimate – the characters.
"I don't know many people who did what I did. I hung in there on my knees by a chair. I'm sure I was disturbing somebody being there, but it allowed me to get photographs that nobody else got. A lot of my photos ended up in other people's books — certainly the magazines of the time — and I just did it because it was something I hadn't done before. I hadn't been around that kind of crowd."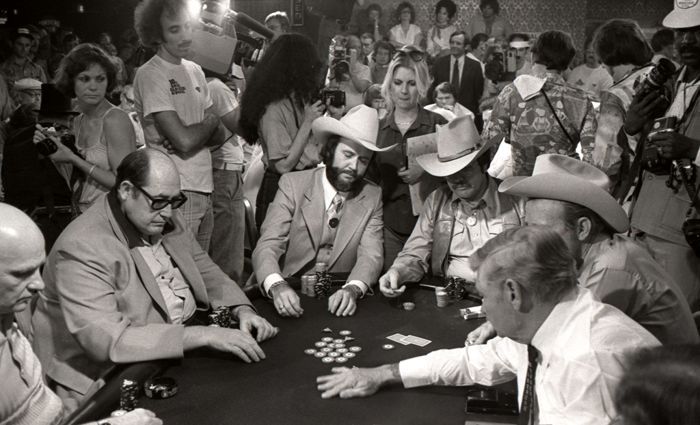 Two Works of Art
Alberts would return to the WSOP in the years to come, and in 1981 compiled many of his photos into his first fine art photography book, "Poker Face." Today, the book sells for as much as $2,500 on the aftermarket.
Alberts would exit the poker world for two decades before being called back in 2002. In the coming year, several factors, such as the hole-card cam and a Chris Moneymaker win, would help spark a "poker boom."
While the game had changed tremendously in the 20 years he'd been away, he got back to doing what he did best – taking photos. In 2006, he released "Poker Face 2," which was limited to 2,000 copies.
"I went to the Rio, but it became too large for me," he said of his return. "It was too much of an event. What do I do here? There are so many people. I didn't see the characters I enjoyed at Binion's in a smaller room."
While it's been over a decade since Alberts has returned to Las Vegas, and he admits that poker is now firmly in his past, his work lives on.
A Case for the Poker Hall of Fame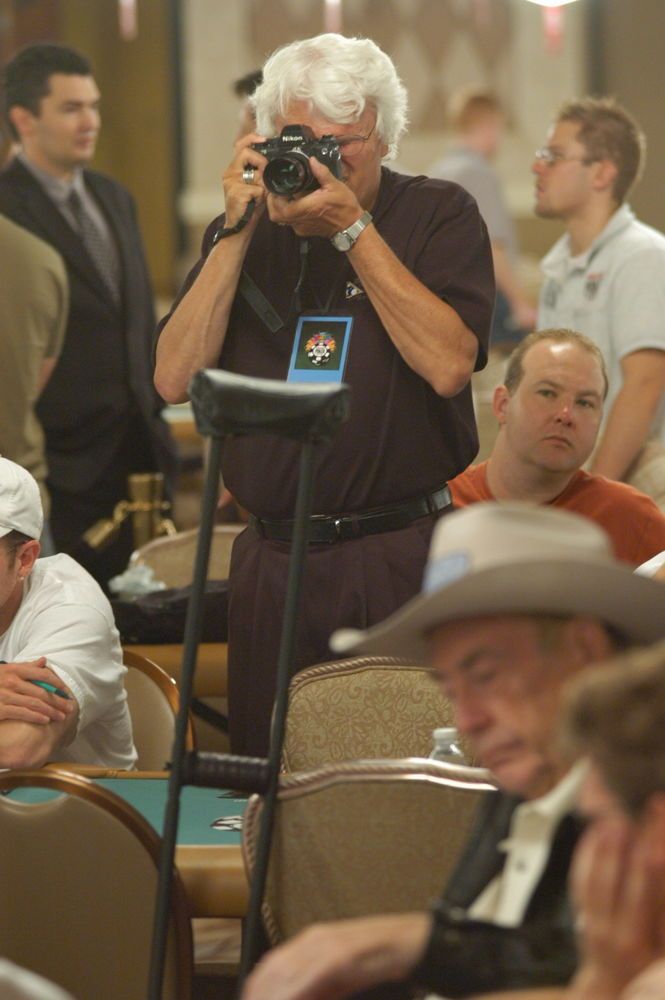 If you've ever seen photos from the "good old days" of poker, chances are you have Ulvis Alberts to thank for that. While we've been fascinated with the characters of poker lore, such as Puggy Pearson always chomping down on a cigar or Hal Fowler, the improbable first amateur winner of the Main Event, it's easy to forget the man behind the lens. For many formative years, Alberts was that man.
Without him, we never would have gotten a glimpse into a previously closed-off world, one filled with Texas road gamblers like Doyle Brunson, Sailor Roberts and Bob Hooks, cocksure businessmen like Crandell Addington, and the venue that housed it all in Binion's Horseshoe.
If a picture is worth a thousand words, Ulvis Alberts singlehandedly wrote volumes of poker history. That is why I believe he is worthy of not only nomination but also induction into the Poker Hall of Fame.
Special thanks to Toms Zvirbulis of Galerija Birkenfelds and Eric Harkins of Image Masters for their help and photo permission in this article. Lead image courtesy of (c) Imants Gross.
Executive Editor US, PokerNews Podcast co-host & 2013 WSOP Bracelet Winner.