January at Unibet: Freeroll Festival & PKO Festival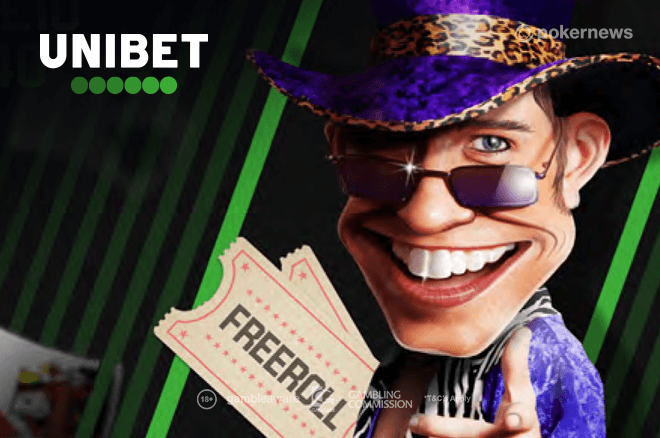 It may be a new year, but it's the same old excitement over at Unibet Poker with two exciting festivals coming up in January. PokerNews spoke with Unibet Ambassador Ian Simpson to find out all the latest information about how you can take part, and scoop up some of the extra value!
---
The Unibet Poker Team have resourcefully strategized a Freeroll Festival just prior to our upcoming PKO Festival. We're giving away €12,000 in the former, leading into the latter. Throughout January we're giving away over €23,000 to players of all stakes, from the freeroll grinders to the higher stakes players.
First off we're giving away €12,000 cumulatively in a series of freeroll tournaments that are taking place from the 17th-30th of January. From Sunday to Friday will see two €300 freerolls for you micro-stake grinders to sink your teeth into. Players will get 1 ticket a day and be able to pick which freeroll suits their schedule best.
These freerolls will award cash prizes and coupling that with our rake free nano tournaments, they are an ideal way to boost your bankroll or even start one at no financial risk to yourself. If you see some success in the freerolls, you've then got a plethora of rake free sub €1 tournaments on Unibet to continue your poker journey with.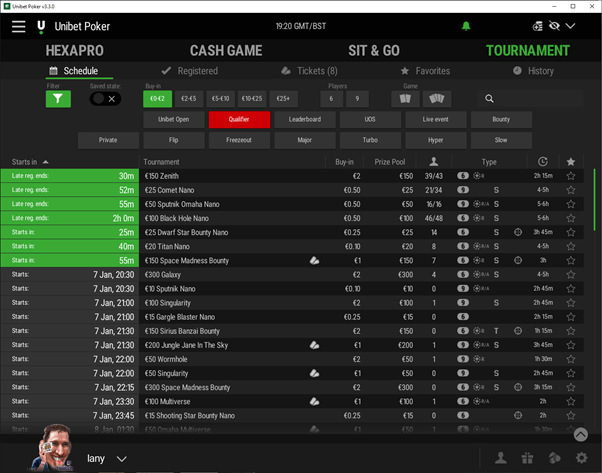 Not only that, but the top 50 in each daily freeroll will gain entry to a weekly final, which is a whopping €2,500 freeroll. This will be awarding tickets that can be used in the upcoming PKO series we are hosting. Our small stakes grinders get to take their shot in larger tournaments during the PKO series, whilst the higher stakes grinders see the prize pools boosted from these entries. Everyone benefits from Unibet injecting funds the poker economy at the lowest stakes.
The PKO series runs from 24th-31st of January. It opens and closes with a PKO version of our flagship Sunday Tournament, the Supernova, which will have a boosted guarantee of €25,000 for both Sundays of the festival. Throughout the two weeks there are buy ins ranging from €5 all the way to €200. We will also be running a leaderboard with €8,000 given away, where points will be awarded for every knockout you make. There will also be an invitational tournament with €3,000 in the prize pool for everyone who makes 30 or more eliminations across the series.
Thanks for reading, and good luck getting your share of the added value!
---
Discover Unibet Poker Missions This Month!
There's more excitement in store over at Unibet Poker so why not check out their poker challenges and missions.
And with the PokerNews guide you can learn all there is to know about the Poker Challenges and Missions only at Unibet Poker
You're going to need a Unibet Poker account in order to start any Challenge or Missions. Those of you who have one, go right ahead! If you don't have an account, download Unibet Poker via PokerNews for a welcome bonus worth €200.
Unibet rewards you with cold, hard cash each time you hit specific rake milestones. For example, you receive €1 when you rake €2 and an additional €4 once you've generated €10 in rake.
| Level | Rake | Cash reward | Reward % |
| --- | --- | --- | --- |
| 1 | €2 | €1 | 50% |
| 2 | €10 | €4 | 40% |
| 3 | €50 | €15 | 30% |
| 4 | €150 | €40 | 27% |
| 5 | €588 | €140 | 25% |
The bonus expires 60-days after you create your account so get your grind on and see how much cash you can earn.