Jaime Staples Makes MILLIONS Online Main Event Day 2; "It's A Really Special Tournament!"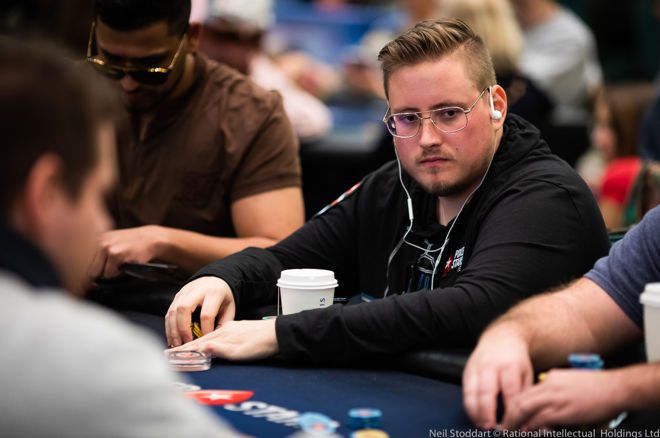 "My MILLIONS Online hasn't got off to a flying start [but] the Main Event is starting this weekend, so there's lots of potential for that big life-changing score!"
Those were the words of partypoker Twitch streamer Jaime Staples when PokerNews spoke to him last week. One week into another massive online festival on partypoker, and Staples' remained hopeful of a big score.
Fast forward to this week, and Staples has bagged himself a seat in Day 2 of the $5,000,000 GTD MILLIONS Online Main Event, and is one step closer to that "life-changing score."
Head to the NEW partypoker Hub
Want to stay up-to-date on all the latest partypoker news right here on PokerNews? Why not try out the new partypoker Hub!
Staples and the MILLIONS Online
Jaime Staples is no stranger to major online poker festivals, and as a Twitch poker streamer he says they're vital to keep viewers interested and enables them to follow along with all the action day by day.
"Tournament series like the MILLIONS Online add variety and flavour to tournament poker. During a normal grind day, the audience might be like 'what's the point?' However, that's not the case during a series! The point is to win these big important tournaments."
Unprecedented personal hype levels! In the money of the $5300 Millions Online on @partypoker ! My first ever online… https://t.co/pEzmtmc3CG

— Jaime Staples (@jaimestaples)
Twitch and the MILLIONS Online
People play poker for all matter of reasons; for fun but also to chase the glory. Major festivals offer players the chance for both of those, and Staples says they're a really big deal, especially for poker streamers.
"Major festivals bring brand new players, enthusiasts and pros, but they also bring spectators that don't even play! So, it's all over the place in terms of what people are hoping to get. But a series unifies everyone. It's a story everyone can be involved in so that's why I love it."
"A series unifies everyone. It's a story everyone can be involved in so that's why I love it!"
Although he insists that during the series he will be "going with the flow," Staples is now setting his eyes on the big prize having qualified for Day 2 of the MILLIONS Online Main Event. That being said, he's always aware of having to balance focusing on the grind, and entertaining his Twitch audience.
"Sometimes I'm really in the poker zone in life, and studying very hard, and learning a lot, and the stream is coming second. Other times I'm in content mode and I feel a little sloppy on the felt. So, it's a constant battle of wanting to do 30 hours of things in a 24 hour day.
"The challenge is to lower expectations on both fronts, be more realistic with my own time, and then have less stress. That's the current effort."

Support from Fellow partypoker Ambassadors
The entire partypoker Ambassador team will be busy at the online felt over the course of the festival, and Staples says that there isn't any huge rivalry, rather they just want to support each other and bring each other up over the course of the MILLIONS Online.
"We used to do some competitions for prizes within the team which was great. But lately we have all been just rooting for each other. It's fun to joke around on social media and poke fun but we are a unit at the end of the day."
Play in the MILLIONS Online at partypoker
MILLIONS Online Main Event
Arguably the most important tournament for all players, never mind the ambassadors, is the Main Event. The second starting flight gets underway this Saturday, and Staples says this is a tournament that poker players should be eyeing up, both recreational and professional.
"That might sound ridiculous given it's a $5,300 buy-in tournament. But you can win your way into the Main Event from just $0.01. Every single week I've qualified to a satellite with at least 10 seats guaranteed from $55. And to get in for cheaper is only a few steps away from that!
"The Main Event the one to really try to get into. It's going to be a really special tournament!"
---
Join the Love Party!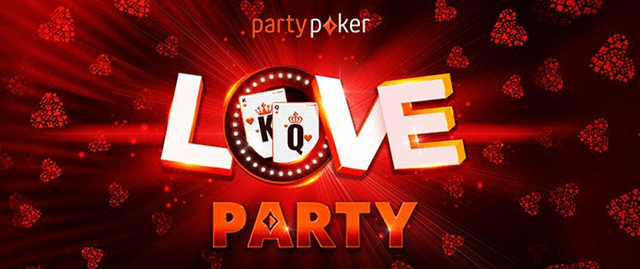 Valentine's Day took place already more than a week ago but the love continues for two more weeks at partypoker thanks to its Love Party promotion for both new and existing players.
If you don't already have an account, simply download partypoker through PokerNews to take advantage of this promotion and get in on the epic MILLIONS Online action.
The first part of the promotion is simply completing a daily Love Party mission. The first step is to opt into the mission via the client's 'Promotions' section.
After that you will be presented an easy-to-complete mission such as winning a cash game hand with a suited big slick. You will be awarded a random prize after you complete the mission which could include a MILLIONS Online ticket worth $55!
This is not all as partypoker also giving you the chance to claim a mystery prize this week simply by making a deposit using the 'JOINPARTY' deposit code between now and Feb. 24. The prize could be a freeroll ticket, a SPINS ticket, or even $50 in cold, hard cash!
You can repeat the process again next week with the deposit code 'LOVEPARTY' to have a second chance at a mystery prize.
Head to partypoker today to not miss out on the free love before time runs out.
Will Shillibier is based in the United Kingdom. He started working for PokerNews as a freelance live reporter in 2015 and joined the full-time staff in 2019. He graduated from the University of Kent in 2017 with a B.A. in German. He also holds an NCTJ Diploma in Sports Journalism.