With High Level Experts and Proven Results: Introducing Poker Ambition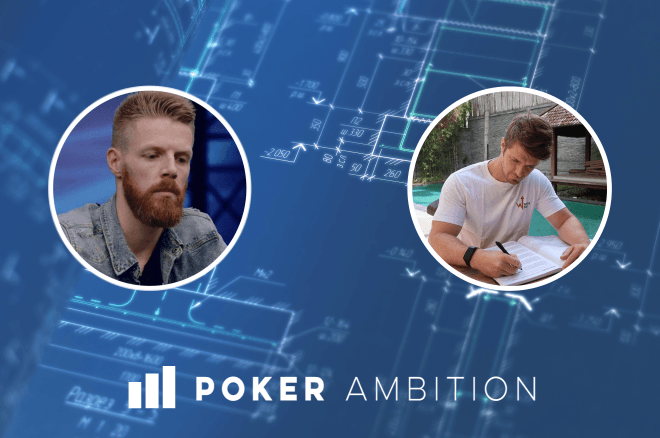 Table Of Contents
It started as a high-end coaching site for an exclusive group of pros, but now Poker Ambition is opening up its proven philosophy to the public.
Poker pro Rene "TheWakko" Kuhlman joined forces with other industry experts such as Adam Carmichael to map out everything a poker player wants and needs to excel as a professional.
Becoming a high stakes player requires many different skills, the coaches of Poker Ambition have mastered them all in the last years. Through their expertise and proven results, they will know what you need to get to where you want to be.
---
Related: Be sure to check out the Poker Ambition YouTube ChannelYouTube Channel
---
Poker Ambition Champions "Holistic" Approach
Poker Ambition goes the extra mile by seeing you from a holistic perspective, understanding that to succeed in this game, everything is connected.
They have built up a network of students who have learned from them, being able to see how how the Poker Ambition team navigated the struggles that come with progressing through their poker careers to get where they are today.
One such player who recommends Poker Ambition is 2020 WCOOP and WPT World Online Championships final tablist Teun Mulder
"When I first came into contact with Poker Ambition it was exactly what my game needed. The structured and professional way they view poker helped me a lot to improve my own game.
"From playing cash games, I was able to transfer the conceptual poker approach and PA philosophy towards MTTs as well. I am certain that everyone who would be joining the program of Poker Ambition would feel the same way."
We're back with part 2 of our triple barrel series. Enjoy the analysis that Rene does on some of the hands in his d… https://t.co/OWStuzSisW

— Poker Ambition (@Poker_Ambition)
Mechanics of Poker
Through 'The Mechanics of Poker', Poker Ambition aim to provide the most comprehensive program in the poker industry, mapping out every component a poker player needs to succeed. All the way from the technical part of poker, which is what most players want to improve, to vital mindset and performance topics, taking you to the highest level as a professional by crushing every topic of the game.
Poker Ambition Academy
In addition to their main program, they will also launch soon the 'Poker Ambition Academy', a subscription-based program to get you up and running fast with fundamentals that aim to increase your EV.
And in case you're the type of player who wanted to dig deeper into a specific topic, they are currently creating the Cash game "Masterclasses", in which "TheWakko" will provide full in-depth knowledge to make you an expert.
Poker Ambition has a number of great products for players looking to improve, follow them to make sure you do not miss out:
Sponsor-generated content by Poker Ambition