Hands of the Week: Alsup Nearly Finds Fold Against Friedman; Quad Kings to the Rescue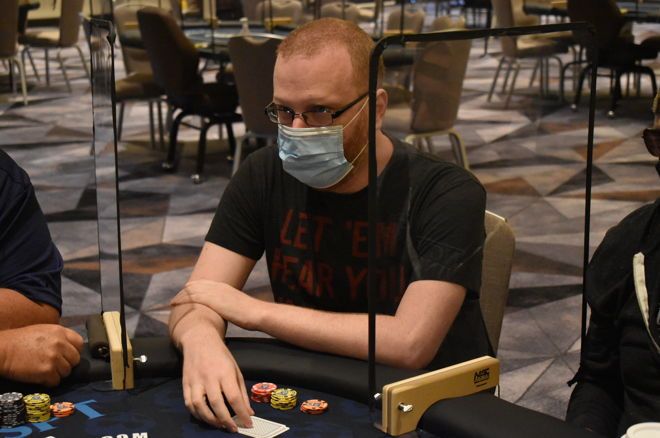 PokerNews is known throughout the world for our industry-leading live updates for both live and online events. In fact, right now we're offering various updates right here.
Over the years, we've captured memorable hands, many of which have become a part of poker history. In this new column, we will bring you some of the biggest hands of the week as reported in the PokerNews Live Updates.
Remember, if you're playing an event PokerNews is covering, you can get in the updates via the MyStack App. You can download the app for iPhone or Android now to get started. Then, create a new PokerNews account or update your current one to start updating your status immediately. Your followers can see all the live action that you're involved in.
Click here to download the My Stack app for iPhone, or click here to download the My Stack app for Android.
Friedman Sets Up Alsup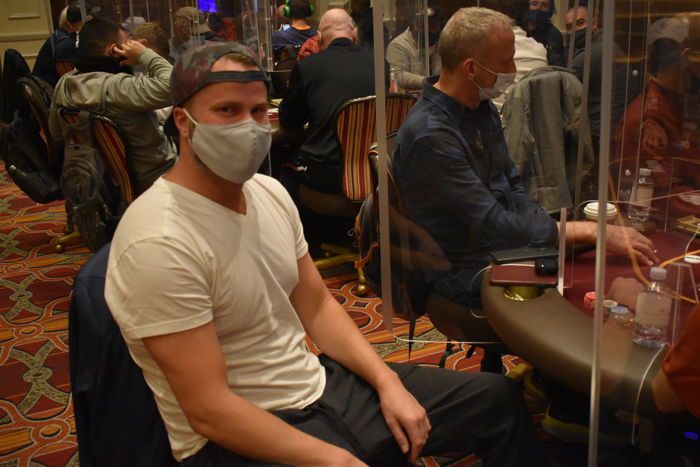 In the Mid-States Poker Tour (MSPT) Showdown Series $1,100 Main Event at San Diego's Sycuan Casino, which is happening now, a big hand went down in Level 11 (1,000/2,000/2,000) on Day 1a.
It started when MSPT Hall of Famer Rich Alsup raised to 7,500 from early position and three-time WSOP bracelet winner Adam Friedman (lead photo), who has been the big-time chip leader most of the day, called next to act.
The player on the button then moved all in for 9,000, both blinds got out of the way, and two calls were made.
On the
flop, Alsup bet 10,000 and Friedman called to create a side pot. The dealer then burned and turned the
, which saw Alsup bet 23,000, leaving himself 54,500 behind.
Friedman paused a few beats before sliding out a stack of orange T5,000 chips for a raise to 100,000. Alsup hit the tank for nearly two minutes, seemingly on the verge of folding. He was hesitant, seemed to waver back and forth between calling and folding, but eventually settled on the former.
Rich Alsup:

Adam Friedman:

Button:
Alsup had top two pair but it was no good as Friedman had bottom set. That said, both Alsup and the at-risk button player were drawing live.
The dealer burned a final time and put out the
on the river. It was a safe card for Friedman, who scored the double elimination and chipped up to 570,000, nearly seven times the current average stack.
The fact that Alsup seriously considered laying down his hand in this spot immediately made it a "Hand of the Week" contender. As for how both Friedman and Alsup do in the MSPT, be sure to follow our live updates from the event here.
A Set Up to Double into the Chip Lead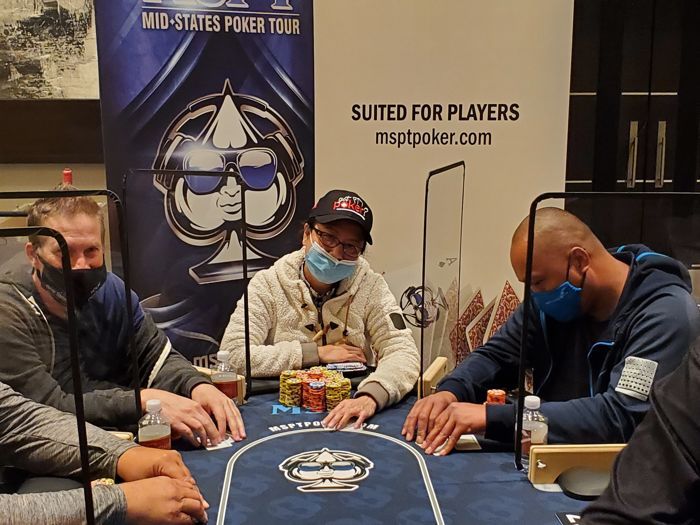 In the MSPT Sycuan Casino $360 Regional Event, it was late on Day 1c when a big hand went down in Level 13 (1,500/3,000/3,000). It involved Valentin Navarro, who had been playing an aggressive game often over-betting pots by moving all in, and for a while, it was working like a charm. That all came to a sudden halt however at the hands of Tiffany Nguyen.
There was around 30,000 in the pot and a flop of
when Nguyen checked from the big blind. Another player did the same before Navarro bet 25,000. Nguyen called and the other player got out of the way.
Nguyen then checked for the second time on the
turn. Navarro went for his patented over-bet shove but this time Nguyen snapped him off putting in her remaining 281,000.
Tiffany Nguyen:

Navarro:
Nguyen had flopped bottom set and was guaranteed to double as Navarro was drawing dead with ace high. The
river made it official, and Nguyen pulled in a chip-leading pot worth 645,000.
Navarro was left with 120,000 after the hand but went bust a short time later. Meanwhile, Nguyen went on to cash for $30,312 after finishing in third place.
Monster Three-Way Pot for the Chip Lead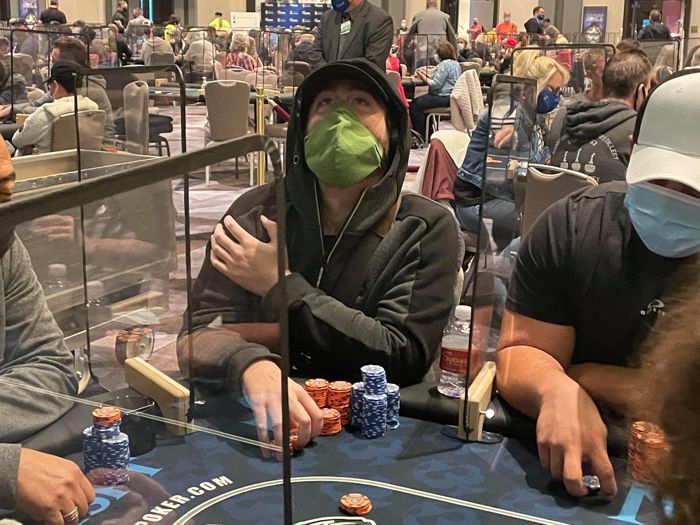 On Day 2 of the MSPT Sycuan Casino $360 Regional Event, it was Level 25 (25,000/50,000/50,000) when we picked up the action on a flop of
. Robert Fortuno checked from the small blind and Matthew Blagg bet 50,000 from the big. Marvin Imutan, the under-the-gun player, called and then Fortuno woke up with a check-raised to 100,000.
Blagg called and then Imutan popped it to 400,000. Fortuno then called before Blagg jammed all in for just over 700,000. Imutan rejammed for 1.2 million and Fortuno thought long and hard before folding the
face up.
Matthew Blagg:

Marvin Imutan:
"Pair the board," the Imutan called. Indeed, he was looking to fill up in order to overcome the flopped nuts of Blagg.
The
turn put out some chop options, but the
river was a brick to send the monster pot, and the chip lead, over to Blagg, who went on to finish the tournament in sixth place for $16,956.
Quad Kings to the Rescue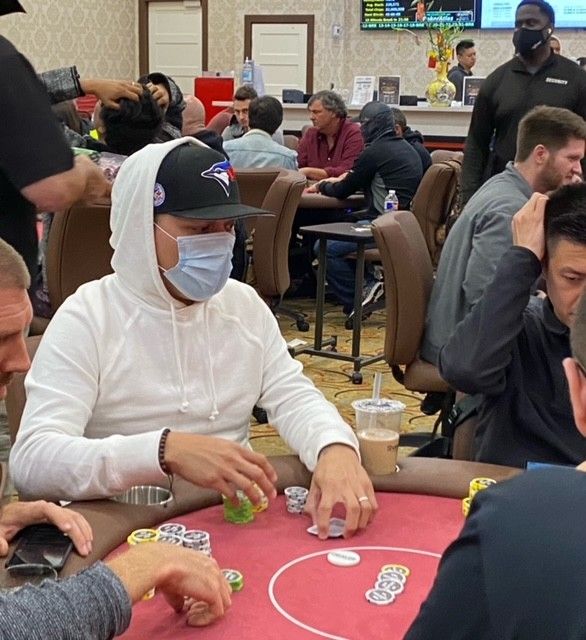 On Day 1e of the Lone Star State $1M GTD Main Event at Houston's Champions Poker Club, it was Level 15 (3,000/6,000/6,000) when there was a three-way preflop all-in hand in progress. When the dust settled all three hands were tabled.
Matthew Dalka:

Richard Lopez:

Khaled Nassief:
Dalka had the largest stack and was in prime position to balloon up the counts. However, the flop came down
to zoom Lopez into the lead with a set of kings. The turn sewed it up as the
came off to give Lopez quads, and after the meaningless river was run out, he pulled in a big pot while also ending Nassief's night in the process.
Final Hand of the 2021 PASCOOP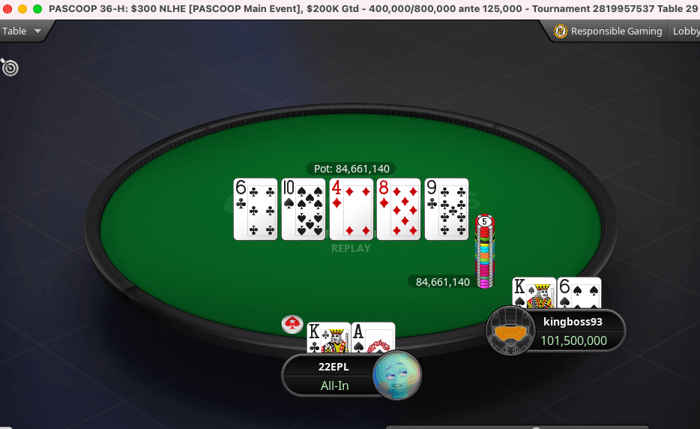 The 2021 Pennsylvania Spring Championship of Online Poker (PASCOOP) proved to be a big success. In the $300 Main Event, 1,015 entrants surpassed the $200K GTD by generating a $284,200 prize pool. Awaiting the winner was a $46,410 prize pool while the runner-up would receive $33,126.
In what would be the final hand of the tournament, it was Level 40 (300,000/600,000/87,500) when "22EPL" raised it up to 1,720,000 and "kingboss93" made it four million to go. "22EPL" came back with a reraise to 11,200,000, and "kingboss93" called to see the flop of
. "kingboss93" checked, and "22EPL" fired 5,664,000. "kingboss93" raised it up to 18,000,000, and "22EPL" moved all in for 31 million.
"kingboss93" thought for a bit before calling with
, and they were likely surprised that they were dominating the
of "22EPL." Only an ace or running straight cards would work now, but the board finished out
and
, sealing the hand for "kingboss93."
Executive Editor US, PokerNews Podcast co-host & 2013 WSOP Bracelet Winner.