Unibet Online Series XII Underway with Freerolls, Leaderboard Prizes and More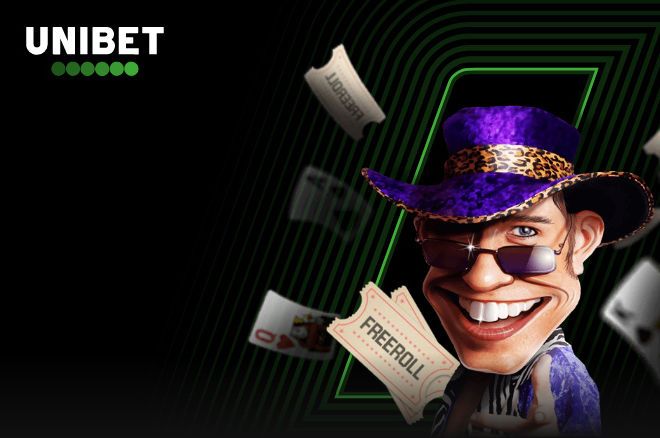 Unibet Poker Ambassador Ian Simpson is back to give us the lowdown on the Unibet Online Series XII that kicked off this weekend. Make sure to check out his guide to the latest Unibet Poker upgrade.
---
Unibet's signature series is back with €650,000 in Guarantees. This is €350,000 less than in the previous iterations of our online series'. So does that mean it isn't as good?
Of course not! It's just that we've made a crucial change that makes the leader boards accessible to a lot more players, namely making the series two weeks long instead of three. It will run all month until May 31st.
Balancing Home Life with Poker
Looking at my own personal situation, having a wife and child but being a professional poker player, I still wasn't able to grind an entire three week series. It's just too much time away from my loved ones. As I write this article, I've just spent the last 48 hours straight with my daughter in hospital, and now that I'm home whilst Emmzy spends a night with her, I already miss her. Three weeks is just too much time away from them, never mind the logistics behind it. Two weeks poker straight for us as a family means my Emmzy covers the bed time routine almost every night and nursery cover my beloved daddy daughter days on the Thursdays. While that's a big ask from my wife, it is manageable given the potential gains on offer. I imagine plenty of other recreational players and pros alike have similar life commitments, so hopefully a two week long series is a more attainable grind.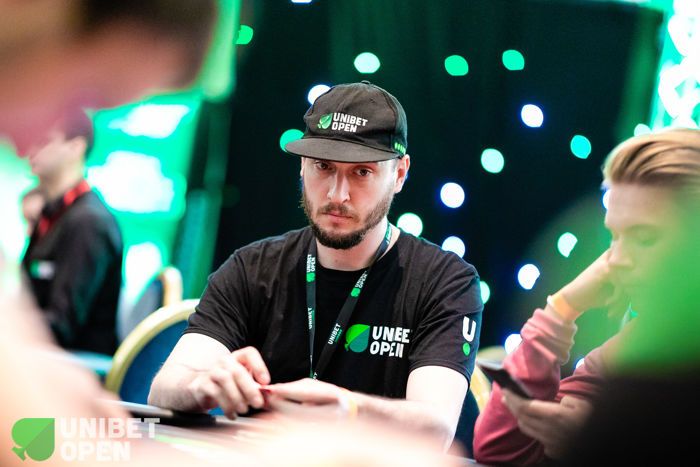 Unibet Online Series Returns
So, what do we have in store for you for the twelfth Unibet Online Series? Well, we are hosting buy ins suitable for every calibre of player as always. So whether it's nano, low, medium or high buy ins that you play we have you covered. There are leader boards for each buy in range, as well as an overall leader board (that doesn't include the nano tournaments). Overall we're giving away €23,000 in leader board prizes and additional freerolls, and combine that with the juiced up guarantees, there's a lot of value to be had.
Overall Leaderboard Prizes
Here are the top five payouts in the Unibet Poker Onlien Series XII Overall Leaderboard, but there are prizes all the way down to 50th place - check them out on the Unibet Online Series website.
| Rank | Bonus Points |      Cash value |
| --- | --- | --- |
| 1 | 200,000 |          €2,000 |
| 2 | 170,000 |          €1,700 |
| 3 | 140,000 |          €1,400 |
| 4 | 110,000 |          €1,100 |
| 5 | 80,000 |             €800 |
We've got some absolutely stellar tournaments in the "high" line up too. We're opening with the €35,000 guaranteed €100 rebuy on Sunday the 16th of May. Every Tuesday and every Thursday we have our Big Bang high roller, €200 freeze-outs with €10,000 guarantees, with the Thursday editions being PKOs. The €300 high roller has a €25,000 guarantee and takes place on the 23rd of May. The cherry on the cake is of course the Unibet Open Main Event. A €1,100 buy in with a €200,000 guarantee. We are offering plenty of satellites to each of these events too, so you can get in for a fraction of the price.
All this besides, David Lappin never fails to mention at every opportunity that he's the only Unibet ambassador to have won our overall leader board. So if the poker gods are willing I'd like to take that little brag away from him.
Download Unibet Poker and Grab Your €200 Bonus
You're going to need a Unibet Poker account in order to try out Unibet Poker Version 3. Those of you who have one, go right ahead! If you don't have an account, download Unibet Poker via PokerNews for a welcome bonus worth €200.
Unibet rewards you with cold, hard cash each time you hit specific rake milestones. For example, you receive €1 when you rake €2 and an additional €4 once you've generated €10 in rake.
| Level | Rake | Cash reward | Reward % |
| --- | --- | --- | --- |
| 1 | €2 | €1 | 50% |
| 2 | €10 | €4 | 40% |
| 3 | €50 | €15 | 30% |
| 4 | €150 | €40 | 27% |
| 5 | €588 | €140 | 25% |
The bonus expires 60-days after you create your account so get your grind on and see how much cash you can earn.