Vegas Reopening Continues With Divider-Free Poker, Lighter Mask Rules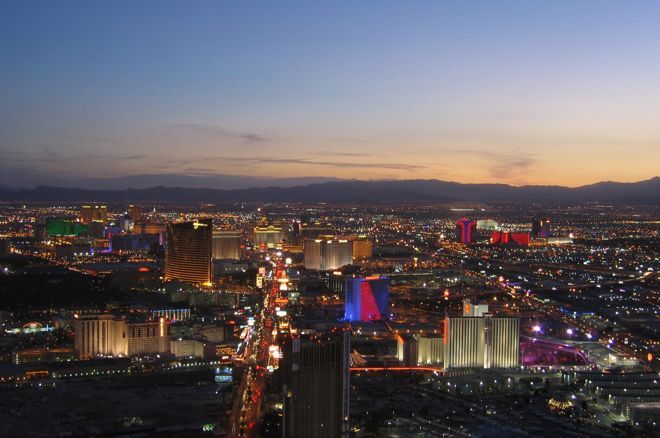 Table Of Contents
Last week, PokerNews reported that while the transition away from plexiglass dividers in Las Vegas poker rooms had begun, the move was still in its early stages. Only the Wynn/Encore room had brought them down, and no other poker rooms would go on the record about plans to follow suit in the near future.
Well, that has begun to change.
Just over a week later, at least three more poker rooms have removed the dividers, and mask and social distancing measures continue to be reduced or done away with entirely. Things are fast in motion for a return to something close to the "normal" Las Vegas experience, poker included, which will undoubtedly make many happy, although there were some grumbles on Twitter from those who relished playing a bit shorter-handed.
New CDC Directive Leading to Full, Mask-Free Reopenings
On Thursday, the Center for Disease Control and Prevention released new guidelines for fully vaccinated people. Most notably, they no longer recommend masks or social distancing:
Fully vaccinated people no longer need to wear a mask or physically distance in any setting, except where required by federal, state, local, tribal, or territorial laws, rules, and regulations, including local business and workplace guidance.
Nevada Gov. Steve Sisolak had already signed a directive that Nevada businesses would adhere to the CDC guidelines as they were adjusted, so that meant the way was clear for full, mask- and divider-free reopening.
According to Gambling Insider, the Nevada Gaming Control Board wasted little time adopting the measures. The Board noted that it wasn't practical to enforce a mask mandate relative to a customer's vaccination status, so on a practical level, that means all Vegas casinos will likely operate without social distancing or mask requirements if they aren't already.
Marc Meltzer had already reported earlier in the week via Twitter that MGM, Stations and Caesars properties were opening their doors at 100% capacity, and Wynn and Encore had repealed their mask mandate. Their competitors assuredly won't be far behind.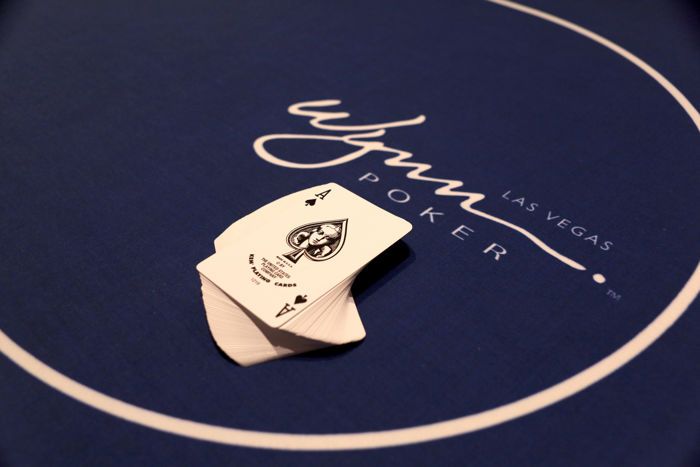 Dividers Come Down at Bellagio, Red Rock, ARIA
For about a year now, ever since live poker first began trickling back after the initial shutdowns, players wishing for live action in Vegas had to put up with plexiglass dividers all around them that hindered their ability to interact with other players and follow verbal actions.
That began to change when the Wynn/Encore room brought down its dividers, and more rooms have followed their lead.
On Wednesday, both Red Rock and Bellagio announced via Twitter that they'd removed the plexiglass from their poker rooms. The popular ARIA poker room did the same on Thursday morning, much to the excitement of Director of Poker Operations Sean McCormack.
While most players were undoubtedly thrilled with the removing of the dividers at the Wynn, several players did grumble about a follow-up tweet from the room that announced a return to nine-handed play on May 10. The dividers had made eight-handed play the norm in most locales, and many hoped that would stick as part of "the new normal."
Well, some good news has emerged for those customers as they'll have some eight-handed options. Both Red Rock and Bellagio told customers they'd remain eight-handed, the latter saying the policy would remain "for the foreseeable future."
Not everything in Las Vegas is back to operating as if the pandemic never happened, of course. The latest winners' photos out of Venetian's Twitter still show the plexiglass in place for the ongoing DeepStack Championship Poker Series, and many rooms will surely still have some policies that evoke social distancing and sanitation changes that weren't in existence before 2020.
However, the Las Vegas experience is fast circling back to normal, for poker players and everyone else.