Looking Back at One Year of the GGPoker Super MILLION$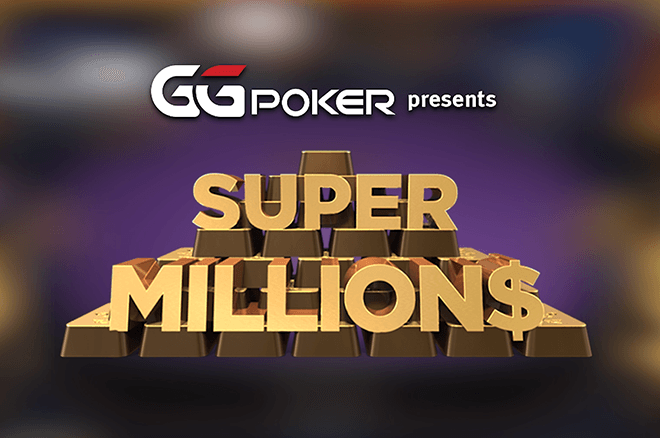 The first season of the Super MILLION$ saw 52 massive tournaments take place online at GGPoker, each seeing the world's best online poker tournament players lock horns for the chance of becoming a poker champion and securing a bankroll-boosting payout.
Those 52 Super MILLION$ paid out an incredible $146,926,200.10 between them, or an average of $2,825,503.84 each!
The inaugural Super MILLION$ ran on June 16, 2020, and ended with two GGPoker players walk away with prizes of more than $300,000! "potamophobia" finished in second place that day, and collected $330,467, with "grebnrets" claiming the $362,835 top prize. That huge payout was a sign of things to come.
Lucas Greenwood won the first Super MILLION$ top prize that weighed in at more than half-a-million dollars. Greenwood triumphed on August 4, 2020, and saw a $539,805 prize make its way to his account.
Dan Bilzerian's Battle Royale Becomes Latest GGPoker Poker Format
Almost exactly a month later, Connor Drinan won a WSOP Online bracelet edition of the Super MILLION$ for an eye-popping $1,423,049. First-place prize money has been seven-figures on three other occasions. Ben Ward turned his $10,300 into $1,242,332 during Super MILLION$ Week on March 9, 2021.
The legendary Niklas Astedt collected a $1,095,740 prize on April 11, 2021, with fellow Swede Joakim Andersson winning $1,537,605 a week later, which is still the largest-ever prize awarded in a Super MILLION$ event.
Which Players Have Won The Most Super MILLION$ Events?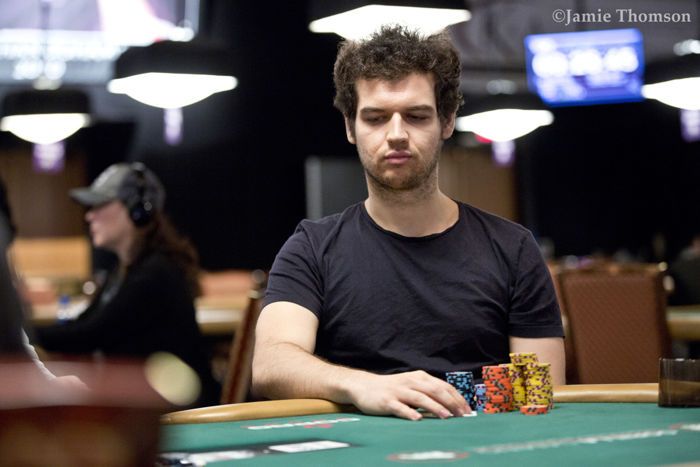 Super talented Australian Michael Addamo hold the record for most Super MILLION$ outright victories with three wins to his name. Addamo is one of the event's standout performers having played 51 of the first 52 events, finished in the money on 12 occasions, seven of which were final table appearances. Addamo's total winnings from Super MILLION$ events are worth $2,293,948.94.
Six GGPoker players are tied on two titles apiece. Astedt and Andersson have triumphed twice. As have Brazilian Bruno Volkmann, Luke Reeves, Isaac Baron, and Darren Elias.
Haxton Triumphs As Big Scores Flow at GGPoker
Which Players Have Cashed in the Most Super MILLION$?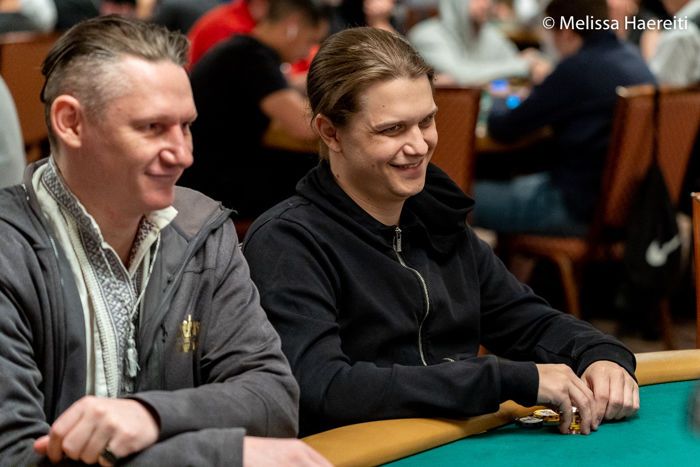 Astedt is the man to catch regarding in-the-money finishes. The man known as "Lena900" has cashed 22-times. Joao Vieira, who is yet to triumph in a Super MILLION$, has 19 cashes on his resume, as has Rui Ferreira.
A trio of superstars have 18 in-the-money finishes to brag about: Andersson, Artur Martirosian, and Stephen Chidwick.
It is a similar story when looking at the number of final tables reached. That man Astedt is out in front with 12 final tables, the only player in double figures right now. Andersson and Volkmann are tied on eight, while Vieira, Addamo, Yuri Dzivielevski, and Daniel Dvoress are neck-and-neck with seven finals each.
Who Is The Biggest Winner In Super MILLION$ Events?
Unsurprisingly, the players with multiple titles dominate the Super MILLION$ all-time money listing because winning one of these tournaments is worth so much cash.
Andersson is the man at the top of the current standings courtesy of $3,837,770.27 in winnings. Astedt is the only other player to break through the $3 million barrier; he has $3,381,051.95 in earnings from this event alone!
Amazingly, there are 37 different players who have won at least $1 million from Super MILLION$ events! If you want to become a poker millionaire, this is the tournament for you!
| Place | Player | Winnings |
| --- | --- | --- |
| 1 | Joakim Andersson | $3,837,770.27 |
| 2 | Niklas Astedt | $3,381,051.95 |
| 3 | Michael Addamo | $2,293,948.94 |
| 4 | Bruno Volkmann | $2,182,850.76 |
| 5 | David Yan | $1,849,038.62 |
| 6 | Connor Drinan | $1,816,456.79 |
| 7 | Adrian Mateos | $1,776,455.51 |
| 8 | Artur Martirosian | $1,750,138.17 |
| 9 | Joao Vieira | $1,657,988.11 |
| 10 | Alexandros Kolonias | $1,610,645.91 |
Daniel Negreanu "Stoked" Ahead of WSOP 2021; Daily Vlogs Set to Return
Who Has The Best ITM and Final Table Hit Rate?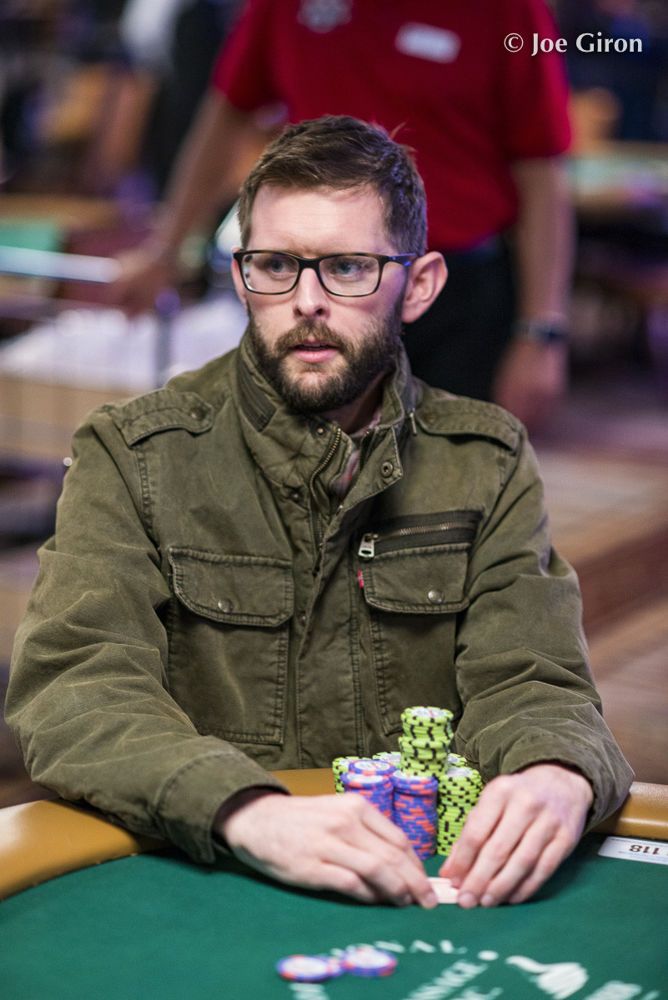 We already know the biggest winners and multiple cashers, but what about those players who finish in the money, or reach Super MILLION$ final tables with an alarming regularity?
Andersson's name appears again in the former because the Swede had 18 cashes from 33 entries, or a hit rate of 55%. Only Chris Fitzgerald (6/11) can match the two-time champion among those who have entered at least 10 tournaments.
Fitzgerald is the Super MILLION$ players with the best hit rate for reaching final tables among those who have entered at least 10 tournaments. Fitzgerald has three final tables from 11 appearances, or 27%. Jon Van Fleet and David Coleman are tied on 25%.
At a Glance Super MILLION$ No. 1s
| Statistic | Number one player | Score |
| --- | --- | --- |
| Total Super MILLION$ played | Artur Martirosia | All 52 |
| Most prize money won | Joakim Andersson | $3,837,770.27 |
| Biggest top prize | Joakim Andersson | $1,537,605 |
| Most victories | Michael Addamo | 3 |
| Most cashes | Niklas Astedt | 22 |
| Most final tables | Niklas Astedt | 12 |
| Best ITM percentage | Joakim Andersson | 55% |
| Best FT percentage | Chris Fitzgerald | 27% |