Segebrecht Secures Super MILLON$ Title and $267,285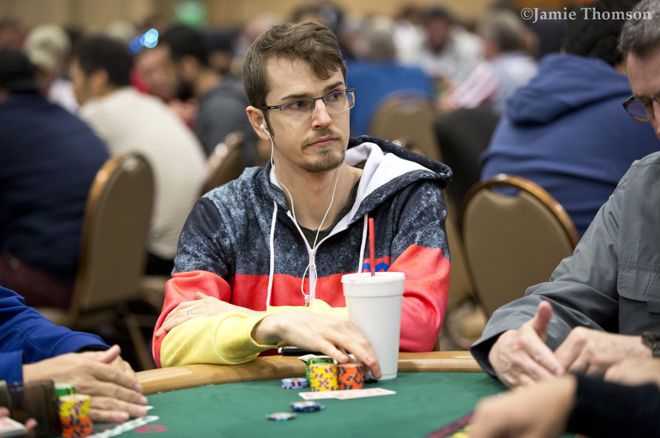 Claas Segebrecht sat down at the Super MILION$ final table at GGPoker as the chip leader and accumulated every chip in play after three hours of first-class poker action. Segebrecht turned a $1,000 satellite entry into a colossal $267,285, giving him an ample bankroll for the upcoming 2021 WSOP Online events.
Super MILLION$ Season 2 Episode 5 Final Table Results
| Place | Player | Country | Prize |
| --- | --- | --- | --- |
| 1 | Claas Segebrecht | Austria | $267,285 |
| 2 | Bruno Volkmann | Brazil | $208,738 |
| 3 | meow41 | Canada | $163,016 |
| 4 | Chris Puetz | Austria | $127,308 |
| 5 | Joakim Andersson | Malta | $99,422 |
| 6 | Simon Mattsson | Norway | $77,645 |
| 7 | Sergio Aido | Macau | $60,637 |
| 8 | Ramiro Petrone | Uruguay | $47,355 |
| 9 | Yuri Dzivielevski | Brazil | $36,982 |
DON'T MISS: Unlimited Attempts at WSOP Main Event Seats for $49.99 at ClubGG
Find out more about the awesome, value-packed ClubGG.
Ninth place went to Yuri Dzivielevski, the man who started as the shortest stack at this star-studded final table. The Brazilian could not get going, and his exit had showed proved that. Dzivielevski open-shoved for 180,400 chips from the button with king-queen suited with blinds of 17,500/35,000/4,500a. Segebrecht called in the big blind with the dominated king-ten, which improved to two pair on the turn to resign Dzivielevski to the $36,982 ninth-place prize.
Uruguay's Ramiro Petrone fell in eighth despite sitting down fourth in chips. Petrone lost a significant percentage of his stack when he ran kings into Joakim Andersson's aces. Petrone raised five times the big blind to 200,000, leaving himself a mere 3,909 chips behind, with pocket tens. Andersson three-bet to 360,000 with king-queen and Petrone called all-in. The door card was a king, and it was game over for Petrone.
Aido Bows Out in Seventh Place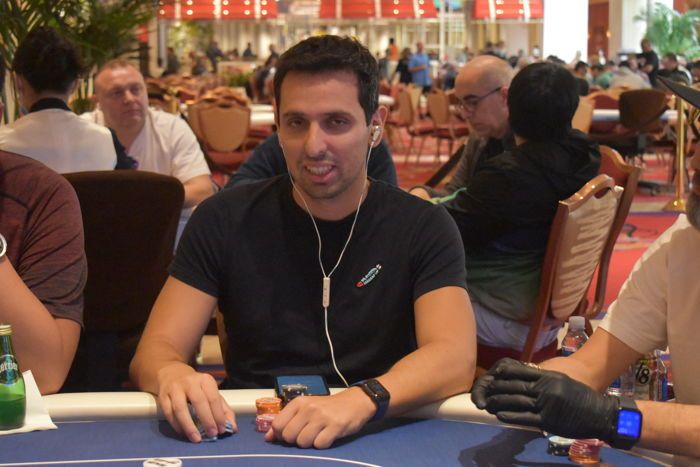 Macau-based Spaniard Sergio Aido fell by the wayside in seventh-place, a finish worth $60,637. Aido came unstuck during the 20,000/40,000/5,000a level when he pushed all-in for 313,778 with ace-six from the button and Andersson three-bet with ace-five to isolate from the small blind. The board ran out with four diamonds, and Andersson held the ace of diamonds. Game over for Aido.
Former Super MILLION$ champion Simon Mattsson was the next player out of the door, his sixth-place finish netting him $77,645. His exit hand started with a min-raise to 100,000 from "meow41" under the gun. Mattsson three-bet to 450,000 from the button before calling off his 353,048 chips when meow41 set him all-in. It was king-queen for Mattsson, ace-queen for meow41, and an ace on the flop halted Mattsson in his tracks.
GGPoker Announces Full 33-Bracelet WSOP Online 2021 Schedule
The final five-figure prize, $99,422, went to another former champion. Anderson held 57 big blinds at the start of five-handed play yet was still the next player heading to the showers. Andersson lost almost all of his stack when his kings ran into Segebrecht's aces; he busted on the very next hand.
Segebrecht min-raised to 120,000 with ace-king and Andersson called off the 49,771 chips he had left after posting the 60,000 big blind. Andersson flipped over the dominated ace-nine and lost when Segebrecht turned two pair.
Austria's Chris Puetz crashed out in fourth place and collected $127,308. Blinds were 35,000/70,000/8,500a, and Segebrecht raised to 175,000 from the small blind. Puetz called. An ace-nine-nine flop saw both players check, leading to a jack on the turn. Segebrecht check-called a 203,000 bet. The river was a ten, and Segebrecht checked. Puetz ripped in his 701,368 stack with 790,000 chips in the middle, and Segebrecht instantly called before turning over king-queen for a Broadway straight. Puetz showed queen-eight, which had made a very expensive second-best straight.
Three-handed play lasted the best part of half an hour and ended with the elimination of meow41. Bruno Volkmann started the preflop betting round with a min-raise to 200,000 from the button with the lowly queen-six. meow41 responded with a three-bet to 2,500,000 from the small blind with pocket eights, leaving himself 581,276 behind. Segebrecht, who was running golden, woke up with aces in the big blind, and he four-bet all in. Volkmann folded, but meow41 called. A king-high board left meow41 licking his wounds from the sidelines.
Volkmann Trails Going Into Heads-Up, But Not For Long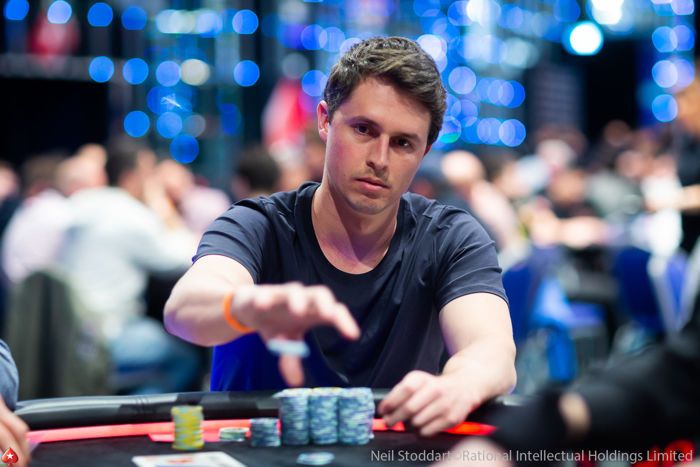 Segebrecht went into the one-on-one encounter with Volkmann holding a 6,976,990 to 5,323,010 chip advantage but fell behind after the early clashes. Volkmann held 9.4 million to Segebrecht's 2.8 million at one stage and a second Super MILLION$ title for Volkmann looked the most likely result.
However, Segebrecht chipped away at his Brazilian opponent's stack and drew level before forging a lead. The final hand took place during the 70,000/140,000/17,500a level and saw Segebrecht limp in with king-four, Volkmann raise to 525,125 with suited ace-five, and Segebrecht call. A six-nine-trey flop saw Volkmann continue for 271,313, which was called. A king on the turn put the ball firmly in Segebrecht's court, yet Volkmann kept up the aggression with a 467,200 bet, which Segebrecht called. A nine on the river completed the board, and Volkmann checked before calling off his 1,874,721 stack when Segebrecht pushed all-in.
Volkmann fell at the final hurdle and walked away with $208,738, leaving Segebrecht to bank the $267,285 top prize and the title of champion.