Phil Hellmuth Fires Back at Those Who Disrespect His Game on Doug Polk's Podcast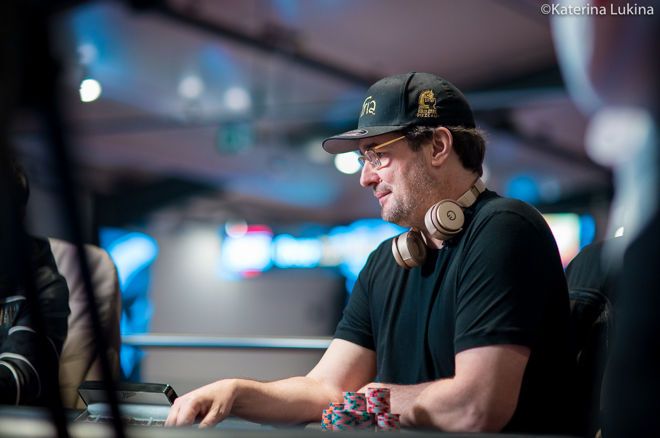 Phil Hellmuth is fed up with those who disrespect his poker game, which he made clear on Doug Polk's podcast, a must-listen for those who love it when the "Poker Brat" doesn't hold back.
Love him or hate him, Hellmuth certainly doesn't lack any confidence in his game, and he always makes for an entertaining interview. Polk was only able to get in a word or two here and there during the 100-minute conversation. That's because his guest controlled the conversation, as he often does.
All He Does is Win, Win, Win
Hellmuth is preparing for his August 25 match against Tom "durrrr" Dwan on PokerGO's "High Stakes Duel III." The 15-time WSOP bracelet winner is unbeaten in seven matches on the heads-up poker show — three against Antonio Esfandiari, three versus Daniel Negreanu, and he beat Nick Wright last month.
Despite the WSOP bracelet record, the unbeaten record on "High Stakes Duel," and having cashed for nearly $25 million in live tournaments, there's still a segment of the poker community who refuse to acknowledge his greatness. Some of the haters are younger low-stakes pros, and others are among the top high rollers in the game today. On Polk's podcast, he gave one possible explanation for why some poker players don't respect his game.
"People watch me and they're like, 'I don't like the way Phil's playing, I don't like the way Phil's playing,'" Hellmuth claims. "The fact is they don't even understand what I'm doing, and so then they choose to attack and insult me."
Hellmuth plays an unconventional style of poker compared to many younger GTO-minded pros. For that reason, he's often criticized by those who eat, sleep, and breathe GTO. But the results on the felt continue to be there for the 1989 world champion. Well, except for high rollers, in which his results have been a mixed bag over the years.
Misleading Stats
According to Hellmuth, he's profited around $1.8 million in high rollers throughout his career. That's a bit misleading, as Polk pointed out, considering his $2.6 million cash for fourth place in the $1 million buy-in 2012 WSOP Big One for One Drop accounts for nearly all that supposed profit.
If Hellmuth's estimate is accurate, that means he's essentially been a break-even player in every other high roller he's played, which certainly isn't bad against that level of competition. But Polk told his guest that "most people in those high rollers view you as a spot."
"I played in some high rollers recently, and I looked around and I was like wow, I was not impressed," Hellmuth fired back. "I saw one guy who has been super disrespectful to me, a complete jerk, some of these young guys are complete a******s. I always gave everybody credit when I came up."
Hellmuth is currently locked into a prop bet with Negreanu, in which the "Poker Brat" must turn a profit over a series of 50 $25,000 buy-in Aria high rollers. If he fails to come out ahead, he'll owe the GGPoker ambassador $200,000, but stands to win $400,000 if he profits in those difficult tournaments.
The "High Stakes Duel" crusher admitted to Polk that he may not be the best tournament player in the world right now. In fact, he said there might be 5-10 others who are currently better. But he did make one bold claim, and that is he anointed himself as the best of all time. There's certainly a strong argument to back that statement up, especially given his incredible WSOP record.
Hellmuth and Polk, two of the most polarizing and popular poker players of all time, discussed a number of other topics, including COVID-19 and the companies Hellmuth promotes.
Check out Hellmuth's interview w/ Polk here: