Security Guard at Legends Poker Room Foils Armed Robbery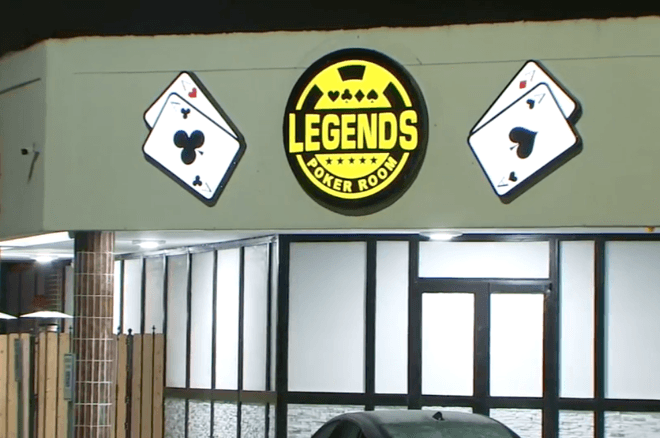 Table Of Contents
A security guard at Legends Poker Room in Houston may have prevented a dangerous situation by tackling, and with the help of others, pinned an alleged armed robber down before the incident escalated.
Trelynn Robinson, known as "Tek" to locals, wasn't fazed when a man entered the building at around 1:30 a.m. Monday morning carrying an AR-15. The alleged suspect announced to the more than 40 patrons that he was robbing the place.
Robinson, however, wasn't about to allow an armed robber to force his will upon the business he's paid to protect. He tackled the suspect to the ground from behind, wrestled with the individual carrying a weapon, and then received some assistance from other players and staff. The weapon discharged around a dozen times, but fortunately, no one was hit.
After fighting off the culprit, Robinson was able to keep the man pinned down until police arrived.
"And he was asking me to give him the money," Robinson told KTRK, Houston's ABC affiliate. "But instead, I lunged towards him, fought him, wrestled him with the gun, it started to go off. A couple things happened. I was able to tackle him down and put the handcuffs on him, arrest him."
Robinson said he was injured in the scuffle, suffering a dislocated shoulder. Far more damage could have occurred if not for his strategic and courageous response. The unidentified suspect was arrested and taken in custody.
Returning the Favor
Many local poker players have already showered "Tek" with praise. A dealer at Legends Poker Room has already launched a GoFundMe to raise money to help give back to Robinson for his efforts.
"This man is a hero, he is going to have some medical bills from injuries sustained during this incident, as well as living with the aftermath of what happened tonight. So please, send some money, share this link," the GoFundMe reads.
At the time of publishing, only $50 of the desired $40,000 had been donated to the cause. Sean Benefiel, the dealer who started the GoFundMe, is the only donor thus far.
Here's the video KTRK, Houston's ABC affiliate, did on the story:
Security Concerns at Legends
Legends Poker Room is located within walking distance to the newly-branded 101 Poker Club, previously Johnny Chan's 88 Social, where Sammy Farha was recently involved in a physical altercation.
Legends, one of the newest rooms in town, has built up a solid customer base, but some local players in the area have expressed concerns with the room's safety on social media, even with skilled security guards such as Robinson on staff.
The card room was also the subject of a recent YouTube undercover investigation by Wayne Dolcefino of Dolcefino Consulting, who previously worked at another Houston poker room, Prime Social.
In the video, Dolcefino interviews Legends owner David La and grills him on his previous business dealings. La's gaming license in California was revoked as part of a money-laundering scandal. But many felt the investigative video was biased given Dolcefino's connection to Prime Social.
Lead image courtesy of KTRK.