Sammy Farha Reportedly Involved in a Physical Fight at Houston Poker Room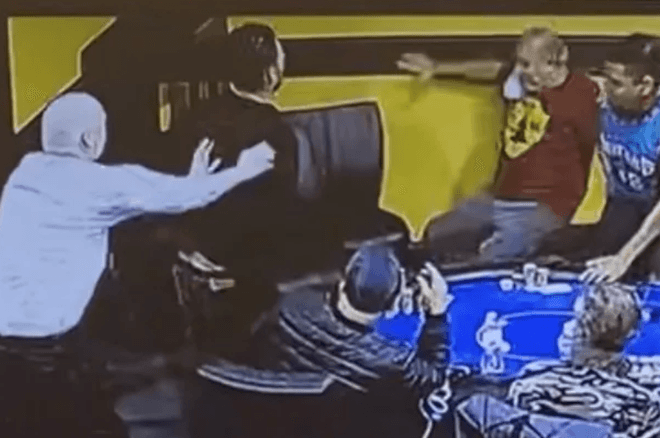 It appears that Sammy Farha lost another heads-up match, but this time it wasn't against Chris Moneymaker. The old-school grinder was reportedly involved in a physical altercation Thursday night at Legends Poker Room in Houston, Texas, and it doesn't sound like he won.
Rumors of the incident started on the A Prominent Houston Poker Live Facebook page Thursday evening.
Legends Dealer Spills the Beans
PokerNews reached out to a dealer from the card room who witnessed much of the scuffle.
According to our source, a former dealer at Legends who goes by the name "AJ," although others in the Facebook group have referred to him as "MJ" and "Amjad," had a longstanding feud with Farha. He said the dispute originated at Johnny Chan's 88 Social poker room, where AJ previously dealt.
Farha supposedly got AJ fired from 88, a nearby poker club that is currently closed.
On Thursday, that feud took a turn for the worse when AJ had enough of Farha lipping off. Per our source, he slapped the 2003 World Series of Poker (WSOP) Main Event runner-up on the cheek and then shoved him into the wall screaming, "I'm from Detroit, b***h, we don't play around."
Management and other players stepped in between them in an attempt to break up the fight. Both fighters then lunged at each other before AJ apparently smacked Farha across the face. They were both asked to leave the club.
"The truth is AJ got himself fired (from 88 Social) for mouthing off to Sammy, even though Sammy was being a douche as always," the Legends dealer claims.
A second source told PokerNews: "I was told that Farha and the dealer had a verbal altercation some weeks ago. The dealer was fired because of it. He showed up that day to play and when Farha saw him he said that it was a problem for him to be there. The dealer heard what was said by Farha and confronted him. Words were exchanged and he slapped him. Farha ran behind the floor guy and said something else and the guy tried to smack him again, but didn't get a clean shot. I also heard that all dealers stood and applauded when it happened."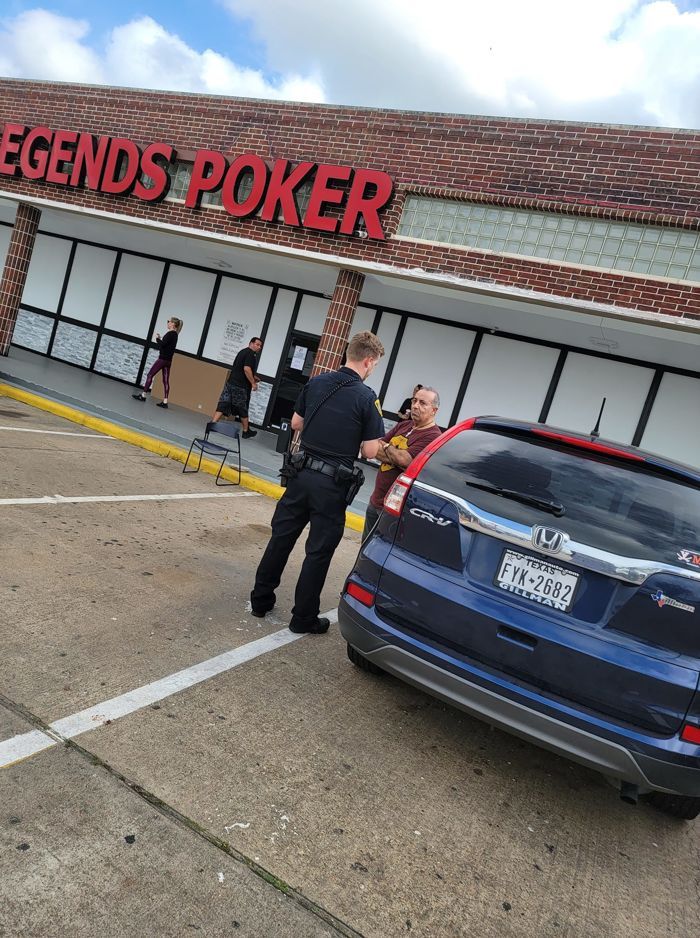 Sympathy for the Dealer?
While Farha seemed to get the worst of the exchange, many in the Facebook group believe he got what he deserved and sided with AJ.
"He is despised everywhere," one dealer told PokerNews. "He is not liked by dealers anywhere."
A GoFundMe was even started with the goal of raising $20,000 to assist AJ with legal fees that may spring from the incident. The GoFundMe included a still from a rumored video of the incident.
The description reads: "Lost his Job due to harrassment by a so called 'Poker Legend.' Then was provoked and finally decided to take one for every poker dealer in the Houston market. The punch heard around the poker world to Sammy Farha, has now found one of our very own in a legal matter. if you ever had to deal to him you know the badgering and harrassment Sammy has put every dealer through. We all know we have wanted to take matters into our own hands and finally someone did. Now let's show some support and also raise some awareness that it's not all about the poker player… it's about the integrity of the game! No poker player is or should be deemed bigger then the game!"
Times Have Changed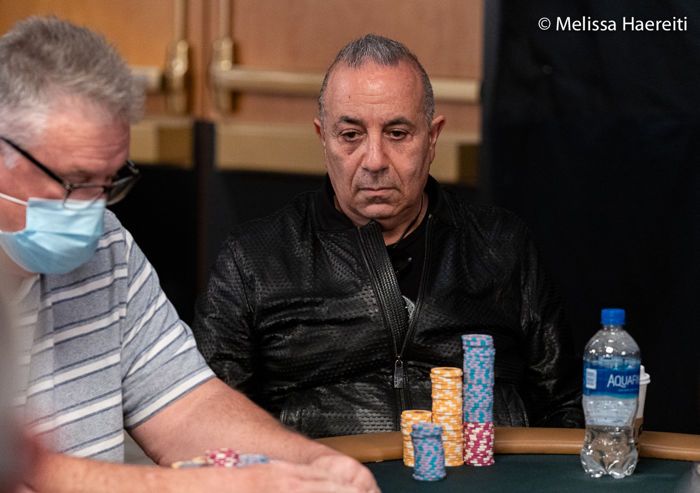 Sam Farha, now 62, is a three-time WSOP bracelet winner. But he'll forever be remembered as the runner-up to Chris Moneymaker in the 2003 Main Event. And also the player who folded to what many refer to as the "bluff of the century" during heads-up play against Moneymaker.
During the poker boom era, Farha was a fan favorite on hit shows such as Poker After Dark and High Stakes Poker. He played loose, fast, and with a smile.
These days, well, he's no longer playing the biggest games and has created an army of enemies. Many Houston poker locals on social media have gone so far as to offer to buy the dealer who clocked him into a poker tournament. Another suggested he'd never have to buy a beer in town again.
On Friday morning, Farha arrived at Legends Poker Room and was spotted outside speaking with a police officer as he was attempting to file a report on the previous day incident. It's unclear at this point if AJ has been banned from the card room and what course of action Legends will take.
Should AJ end up in the slammer, it appears there are some willing and able local poker players who would help pay his bail.
*Lead photo from GoFundMe.
Executive Editor US, PokerNews Podcast co-host & 2013 WSOP Bracelet Winner.