High Stakes Poker Reviewed: Sam Farha and Daniel Negreanu Clash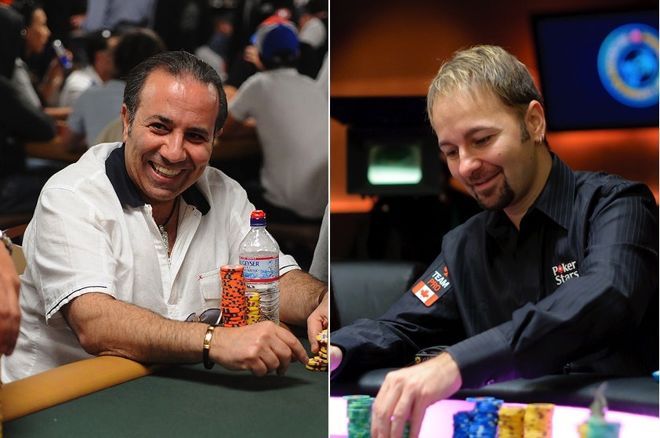 The popular show High Stakes Poker debuted in early 2006, with the first season lasting 13 episodes. Throughout the show's run, episodes were culled from multi-day sessions, so often the same players would be sitting around the table from week to week, although new players were frequently rotated in to change the makeup of the game.
Years later the shows remain highly entertaining, and can even be educational. For new poker players they introduce the game while illustrating many strategic concepts, while those with experience can watch and recognize how certain strategies have evolved over the years since the shows aired.
We've been reviewing those first season shows, with the previous episode highlighted by Sam Farha joining the game and pumping up the action.
The one featured below finds Farha continuing to play a wide range of hands while also encouraging the table to play looser as well. At one point he successfully encourages Jennifer Harman to put in a straddle, something viewers would frequently see happen on the show.
"Please don't make bad comments about my bad cards I play," Farha jokes to Eli Elezra early on. "That's what she gave me," he adds, referring to the dealer. "She didn't give me aces."
Among the big hands in this episode is one between Farha and Daniel Negreanu. Take a look below.
High Stakes Poker: Season 1, Episode 4
| | |
| --- | --- |
| Originally aired: | February 6, 2006 |
| Location: | Golden Nugget, Las Vegas |
| Players: | Jerry Buss, Barry Greenstein, Jennifer Harman, Daniel Negreanu, Todd Brunson, Sean Sheikhan, Eli Elezra, Sam Farha |
| Commentators: | A.J. Benza, Gabe Kaplan |
| Game: | no-limit hold'em cash game, minimum $100,000 buy-in |
| Stakes: | blinds $300/$600, ante $100 |
Strategic Concepts
loose-passive — in the first hand, Farha defends his big blind with 9♣6♦ (loose), then keeps calling after the flop (passive) in a hand against Barry Greenstein — 2:00 mark
running it twice — Farha and Todd Brunson get all in on the flop and "run it twice," something that can happen in some cash games and a procedure to which some viewers were first introduced on High Stakes Poker — 6:00 mark
set mining — Negreanu calls a raise with 3♠3♣ in a multi-way pot and hits his set to play a big pot versus Farha — 15:00 mark
Big Hand Alert
Negreanu and Elezra get it all in on the flop to play for a $214,800 pot which they also run twice, and the last runout is a dramatic one — 28:00 mark