High Stakes Poker Reviewed: Ted Forrest Runs It Back Up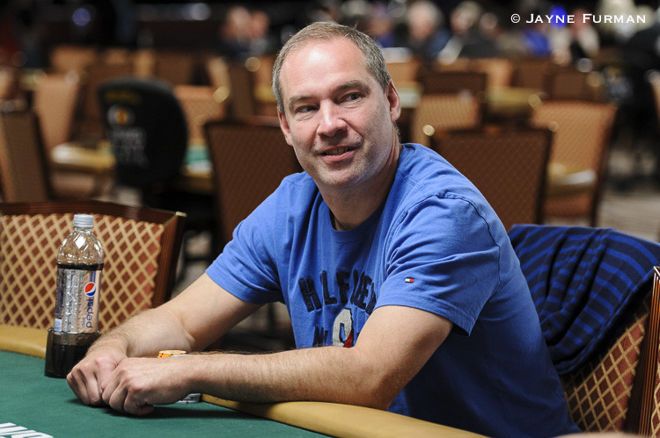 The popular show High Stakes Poker debuted in early 2006, with the first season lasting 13 episodes. Throughout the show's run, episodes were culled from multi-day sessions, so often the same players would be sitting around the table from week to week, although new players were frequently rotated in to change the makeup of the game.
Years later the shows remain highly entertaining, and can even be educational. For new poker players they introduce the game while illustrating many strategic concepts, while those with experience can watch and recognize how certain strategies have evolved over the years since the shows aired.
Last week we remarked on how Daniel Negreanu had begun the very first episode demonstrating some aggressive play. Meanwhile Ted Forrest got off to a rough start in the first episode, but comes back nicely in the second one, including running multiple, creative bluffs.
As Gabe Kaplan points out, "no-limit hold'em is psychological warfare."
High Stakes Poker: Season 1, Episode 2
| | |
| --- | --- |
| Originally aired: | January 23, 2006 |
| Location: | Golden Nugget, Las Vegas |
| Players: | Daniel Alaei, Doyle Brunson, Jerry Buss, Ted Forrest, Barry Greenstein, Jennifer Harman, Amir Nasseri, Daniel Negreanu |
| Commentators: | A.J. Benza, Gabe Kaplan |
| Game: | no-limit hold'em cash game, minimum $100,000 buy-in |
| Stakes: | blinds $300/$600, ante $100 |
Strategic Concepts
suited connectors — Greenstein calls a raise with 10♠9♠, flops a flush draw, then turns a straight draw (ultimately winning with ten-high) — 6:00 mark
bluffing — frequently represented; see, for instance, Forrest bluff-raise with 5♥3♥ into two opponents after a Q♣K♣8♥ flop ("I had backdoor hearts," Forrest says afterwards); Brunson then tries to bluff the river versus Forrest in the next hand — 16:30 mark
blind stealing — Greenstein punishes limpers on two consecutive hands with preflop raises to claim their bets plus the blinds and antes — 34:00 mark
Big Hand Alert
Brunson and Greenstein get $197,700 in the middle preflop (aces vs. queens) — 39:00 mark