High Stakes Poker Reviewed: When We Learned About 'Going South'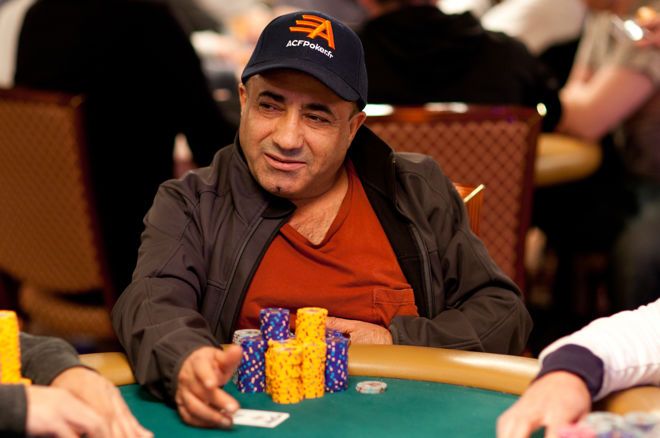 The popular show High Stakes Poker debuted in early 2006, with the first season lasting 13 episodes. Throughout the show's run, episodes were culled from multi-day sessions, so often the same players would be sitting around the table from week to week, although new players were frequently rotated in to change the makeup of the game.
Years later the shows remain highly entertaining, and can even be educational. For new poker players they introduce the game while illustrating many strategic concepts, while those with experience can watch and recognize how certain strategies have evolved over the years since the shows aired.
We're continuing our look back at Season 1 with Episode 9. By this point in the first season an emerging theme had become Daniel Negreanu being on the wrong side of several big pots to slide more than $500,000 during the first eight shows. Meanwhile Mimi Tran made her first appearance in the previous episode and immediately caught a rush to go up more than a quarter million. Both Sammy Farha and Johnny Chan were up big as well.
Negreanu is active from the start in this episode, getting involved the first three hands. This was also the episode in which Freddy Deeb took a break early on and returned to discover the others joking about him "going south" or taking chips off the table (a cash game no-no).
Deeb did not "go south," but the joking nevertheless continues and then turns a bit heated as Deeb gets impatient with others questioning his integrity, even in a non-serious way. All gets smoothed over eventually, with the discussion providing viewers both entertainment as well as a lesson regarding cash game etiquette.
High Stakes Poker: Season 1, Episode 9
| | |
| --- | --- |
| Originally aired: | March 13, 2006 |
| Location: | Golden Nugget, Las Vegas |
| Players: | Todd Brunson, Johnny Chan, Freddy Deeb, Sam Farha, Daniel Negreanu, Shawn Sheikhan, Bob Stupak, Mimi Tran |
| Commentators: | A.J. Benza, Gabe Kaplan |
| Game: | no-limit hold'em cash game, minimum $100,000 buy-in |
| Stakes: | blinds $300/$600, ante $100 |
Terms and Concepts
crying call — in an early hand Negreanu calls a $40,000 river value bet from Farha while saying "I'm definitely beat here," an example of a "crying call" — 8:00 mark
going south — Deeb returns and the "going south" discussion picks up in earnest — 11:30 mark
feeler bet — in a three-way hand, Deeb leads the flop with a small "feeler bet" designed to gather information about where he stands versus his two opponents — 27:00 mark
Big Hand Alert
in that "crying call" hand mentioned above, Farha flops a set and gets value versus Negreanu to win a $140,100 pot — 8:00 mark