Zynga Poker Launches Short Deck Hold'em; First New Game in 14 Years!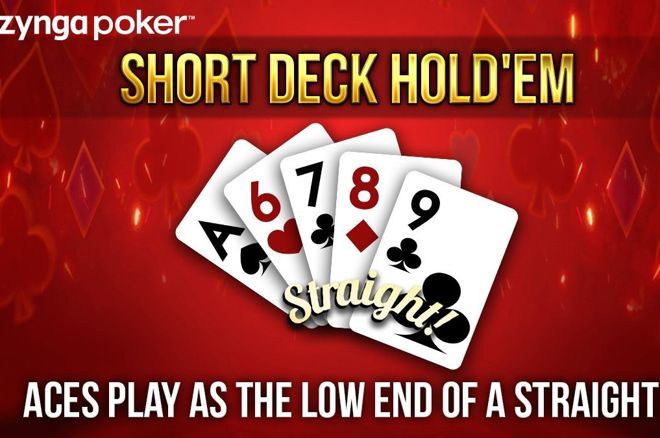 Table Of Contents
Zynga Poker, a free-to-play mobile poker game, is changing things up a bit by adding short deck hold'em to its popular app. It marks the first time Zynga has added a new poker variant since its launch 14 years ago!
Short deck is a common game spread among high-stakes games in certain parts of the world, most notably Asia. Pros such as Tom Dwan and Phil Ivey often promote the poker variant, but it hasn't yet taken off in the lower stakes games in the United States. Perhaps, Zynga's introduction of short deck to its audience will help spark the game's growth.
PokerNews reached out to Zynga Poker's product manager, Malhar Singh, to discuss the mobile game's addition of a new poker variant as the company celebrates its 15th anniversary this year.
How to Access Short Deck on Zynga Poker
Short deck hold'em, an action-packed game spun off traditional no-limit hold'em in which the 2-5 cards are removed from the deck, won't be automatically available for Zynga Poker players, as Singh explains.
"Short deck hold'em is available now in-game for a limited time," Singh said. "Unlocking at Level 5, players will be able to easily join a short deck hold'em table from the main lobby on the home screen. Once players choose their desired stakes, they'll be automatically assigned a table to start playing."
The poker variant is a new concept to most poker players, and Singh understands that many of his customers won't know how to play the first time they join a game.
"If a player joins a table and is new to short deck hold'Em, special tips and assistance will be available through the player's first game if needed," Singh continued. "Outside of this, Short Deck Hold'em will operate normally."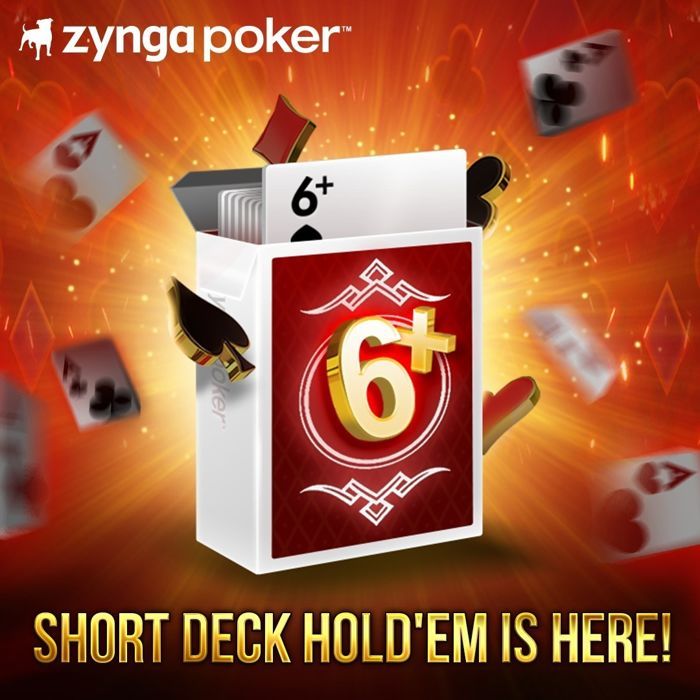 How to Play Short Deck Hold'em
Pros such as Dwan and Ivey have an edge in short deck because many who play the game barely even know what they're doing and haven't learned the most important concepts.
The basic gist of the game is that it's similar to no-limit hold'em but without the 2-5 cards in the deck. There are some other differences between the two games, however.
First off, the hand rankings are different. In short deck, the hand strength rankings are as follows: high card, pair, two pair, straight, three-of-a-kind, full house, flush, four-of-a-kind, straight flush, royal flush.
The reason for the hand ranking changes is because the odds change due to the removal of certain cards from the deck. For example, you are slightly more likely to hit a full house than a flush in short deck, whereas the opposite is true in no-limit hold'em.
The ace, much like in NLH, is a versatile card. It can be used as a high or low card to form a straight both with A-6-7-8-9 or 10-J-K-Q-A. In short deck, players are dealt two face-down cards and must make the best possible five-card hand including the five community cards. Although pocket aces are still a strong hand in short deck, most consider suited J-10 the preflop nuts.
That's because it's easier to make straights and two pair in short deck than NLH, and it's easier to hit those hands with connectors instead of pocket pairs.
"Whether a seasoned pro or just starting out, players can easily jump in and enjoy short deck hold'em," Singh said. "Since a shorter 36-card deck with only high value cards is being dealt, it makes for an action-packed game for all players. It's a unique version of Texas hold'em, and we're excited to bring this experience to our loyal community of poker enthusiasts in Zynga Poker."
For more on Zynga Poker and what they've got going on follow them on Twitter at @ZyngaPoker.
Learn how to play Short Deck Hold'em here!
Executive Editor US, PokerNews Podcast co-host & 2013 WSOP Bracelet Winner.