Dan "jungleman" Cates Talks New Podcast, Parties & Defending Players Championship Title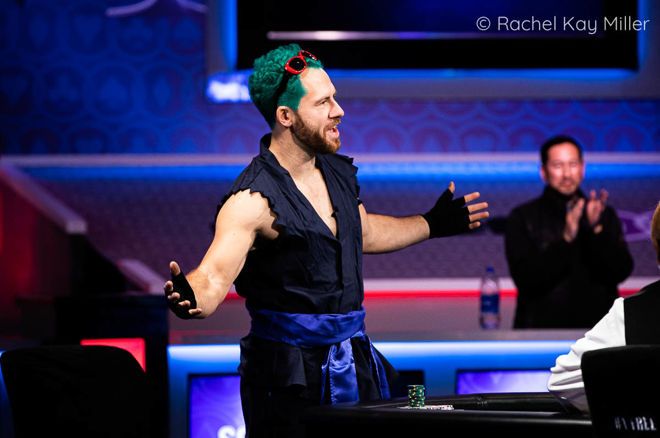 Table Of Contents
Dan "jungleman" Cates is one of the most successful poker players in the world, but the high-stakes pro wants to branch out beyond the felt.
Cates, who recently launched his own podcast, Winning the Game of Life, was a recent guest on the PokerNews podcast and spoke with Chad Holloway about the new podcast, overcoming his introversion and his plans to play the World Series of Poker (WSOP) Main Event and defend his Poker Players Championship title.
Here are just some of the things that emerged from the recent conversation, which can be viewed in full below.
More Than a Poker Podcast
Listeners can expect Cates' podcast to feature many of the biggest names in poker, including 16-time bracelet winner Phil Hellmuth, who appeared on the podcast's first episode.
"He (Hellmuth) fits pretty well, exactly what I'm trying to do," Cates told PokerNews. "He's succeeded at poker in a pretty extreme way, but he's also succeeded outside of poker in a pretty extreme way. And he has a lot of soft skills that I think people don't really recognize that are beneficial to business and you know, being… an asset in many social environments, I think is a good way to put it."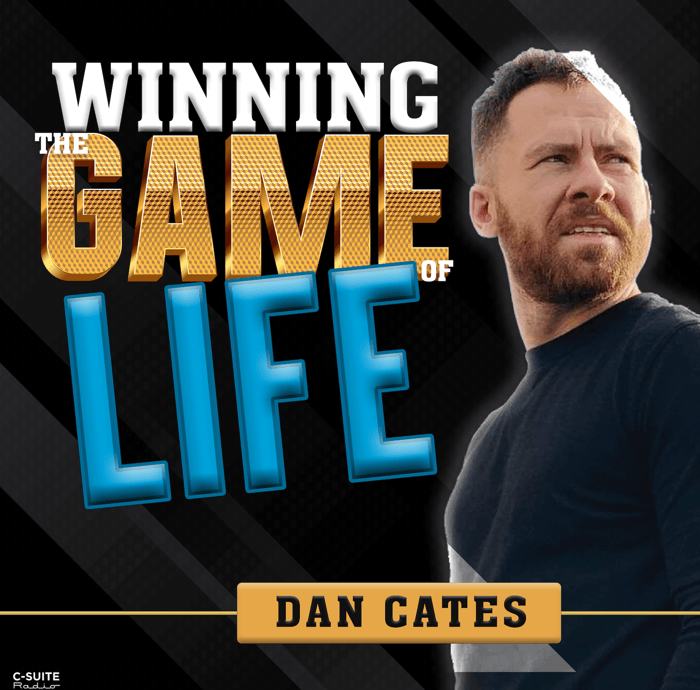 If it sounds like Cates intends for the podcast to branch out beyond poker, it's because that's precisely his intention.
"What inspired me to do this (podcast) was, you know, for a long time I've been looking for ways to expand my career beyond poker," he said. "It's kind of common sense, or it's intuitive, that it makes sense to do this in a way that doesn't exactly forget about poker entirely, because that's my skill set and asset, and to just branch into something else or something that has the capacity to go into many different fields."
Cates went on to say that he'd "rather lean a little bit away from poker" on the podcast.
"What inspired me to do this (podcast) was, you know, for a long time I've been looking for ways to expand my career beyond poker."
"I'd eventually like to do things besides poker, frankly," he said. "I mean, ideally, like really mainstream celebrities and stuff like that would be cool to get on. Or people who are legit famous or really good in their particular fields that maybe are loosely tied to poker. But I have to see more what resonates with the audience, because it's just too ridiculous a sort of step for me to just start interviewing you know, random celebrities."
Still, poker will inevitably be a big part of the podcast. Cates recently had poker streamer Jeff Gross on as a guest and will have German pro Fedor Holz on a future episode. Cates also said he hopes to feature "some people more on the business side" like Rob Yong or Bill Perkins.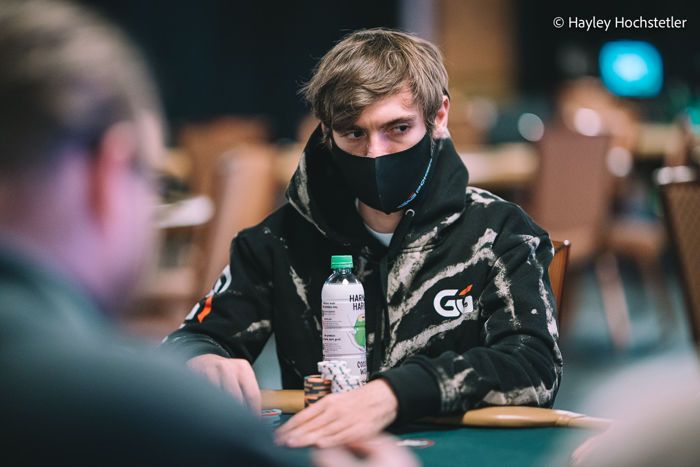 "If he (Perkins) doesn't hate me," Cates added in an apparent reference to an online poker ghosting scandal in May 2020 in which Perkins and Dan Bilzerian accused Cates of playing on someone else's account.
Getting Out of His Comfort Zone
What inspired Cates to launch a podcast? For one thing, he wants to get out of his "comfort zone."
"I'm looking forward to it (being a host), mostly," Cates said. "I'm kind of always at odds with my introversion, if you know what I mean, because I've been like really a massive introvert for a lot of my life, and I always have to fight against it basically to do these kinds of things. But being a host is one of the things I want to do better."
Best Free to Play Slots
Along with hosting a podcast, Cates said he plans to fight his introversion by hosting parties across the country.
"I have this idea of throwing parties in perhaps multiple cities," he said. "That's, again, a little bit of a step, but I did a little bit of that already. And this would hopefully help me to some degree with doing that. I have an idea of what kind of parties I want to throw but yeah, I'm mostly looking for it to it."
What kind of parties, you may be wondering?
"I think I want to go in the classy direction for a few reasons," Cates said, noting that he used to have a house in London "that ended up becoming like a club" and didn't want to go that route again.
Listen to Dan Cates on the PokerNews Podcast here!
"I ultimately decided that definitely having that many people is not a good idea, at least for the moment," he said. "It might make sense if I was trying like build some kind of like really well-known name, but I decided basically I want to have more intimate things and more private things with more of a specialty."
Defending Title at 2022 WSOP
While Cates may be interested in branching out beyond poker, the high-stakes pro still plans to make a trip to Las Vegas this summer for the 2022 WSOP.
At the last World Series, Cates took down Event #60: $50,000 Poker Players Championship to earn $954,020, his first bracelet and to have his name engraved into the Chip Reese Memorial Trophy, alongside the likes of Scotty Nguyen, Brian Rast and Michael Mizrachi.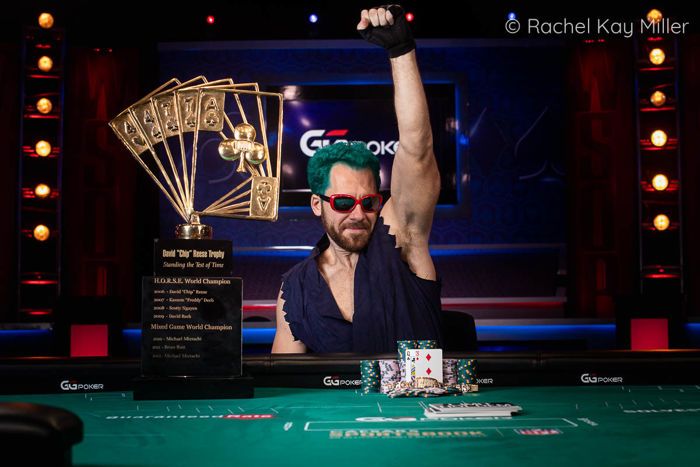 "I will be defending my title as the winner of the Poker Players Championship," Cates told PokerNews when asked about his plans for the upcoming WSOP. "I can't let them just win it for free! I've got to put up a fight at the very least."
In addition to defending his title, Cates said he is planning on playing the Main Event in an attempt to fulfill a prophecy made by his peers.
"A couple of my friends had a dream that I won the Main Event, so that's enough for me I guess. I'm going to win the Main! Someone has to do it," he said.
If he does take down the Main Event, Cates said he plans on giving back to the greater community through "social enterprise," which he distinguished from charity work.
"Charity is more of a Band-Aid solution that looks good and it can inspire," he said. "And it can be good done in the right way, but it has to be selective and … you can't just like keep doing it, if you know what I mean. You can't just like keep helping someone because then they become dependent on you. You have to find a way to help people support themselves and to create that sort of process. And that's what business does, (and what) social enterprise does."
Cates' new podcast is available to listen to on major platforms, including Spotify and Apple Podcasts.
Click here to listen to Dan Cates on the PN Podcast!